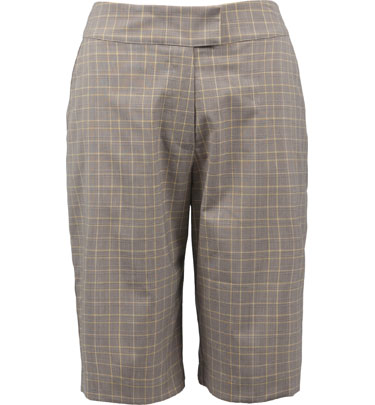 The outback isn't the sort of place to come up short, (excuse the pun) so it's important that the traveller dresses correctly, and that includes packing the right pair or pairs of shorts to wear. Different types of shorts will, of course, be best for different types of activities, so it's always a good idea to pack a variety. On top of all this, anyone going on vacation wants to look good, so colour, material, and style will also be important considerations. This simple guide will help any man choose just the sort of shorts he needs for whatever might come his way.

Types of Shorts
There are a wide range of designs and styles to consider wearing. Travellers should consider what activities they'll be engaged in during their trip before shopping so that they can buy accordingly.
Bermuda Shorts

These are generally smarter and more formal, and often make for good evening-wear shorts when the weather is still warm. They're perfect when a function calls for something a little more stylish. They're comfortable, come in all sorts of colours, cut off just above the knee, and have relatively tight pockets.





Cargo Shorts

Cargo shorts are good for daytime activities like hiking and boating as well. They contain various pockets and flaps for securing valuables, their hems usually fall at or below the knee, and they're generally rugged and loose fitting.




Athletic Shorts

Any holiday that involves being active and enjoying the great outdoors should include a pair of athletic shorts. These are casual, comfortable, breathable, and excellent for keeping cool during warm days because of their vents and reflective materials.



Jean Shorts
denim materials, especially if they're tailored or skinny-fit jean shorts. They are, however, good for evening wear.




Chinos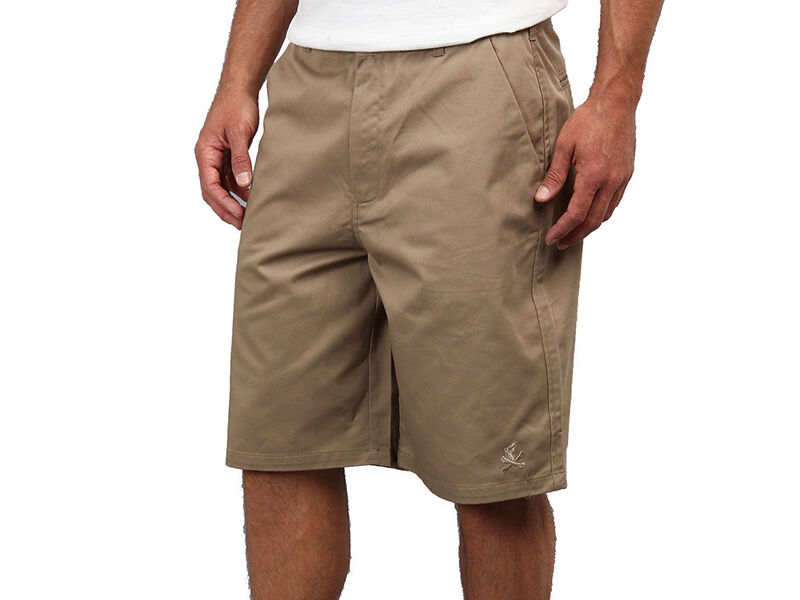 Chinos are also popular during cooler temperatures and evenings. They're durable and rugged, yet still smart and come in a range of colours. They tend to cut off above the knee and are usually fitted to the leg, therefore not allowing for the greatest of movement. Best avoided for outdoor activities.

Things to Consider When Buying Shorts
There are a few key things that any shopper needs to consider when buying shorts for a trip to the Outback: most notable fit, material, and colour.
Fit/Size
Whatever activity they're being worn for, all shorts need to fit comfortably, especially around the leg. The problem here is that different brands use different sizing charts, making finding the right fit more difficult that it could or perhaps should be. There are really two factors to consider here: the length of the short and the size of the waist. In addition, the fit around the upper leg is important, particularly for those with thick thighs. Many varieties of shorts hang above the knee, while others can even reach as far down as midway between the knee and ankle. An outback holiday will certainly be an active one, so it's often best to go with shorts that are shorter, more breathable, and not too tightly fitted to the leg.
Material/Fabric
There are various fabrics and materials to consider when buying men's shorts. The main ones are:
Chino - Durable twill fabric

Denim - Stiff or softer depending on how it's washed

Linen - very light and best for keeping cool, but not durable

Nylon/Polyester - Durable and easy to keep clean

Cotton Twill - Stiff and durable

Cotton Canvas - Another durable material good for outdoor use
The right fabric will impact how heavy the shorts are, which is also important in hot conditions. Often larger men will want to go with heavier material to provide ample support around the middle.
Colour
Colours are generally personal style, but they also have some function, especially when it comes to hiding dirt and blemishes, which might be important during an outdoorsy holiday in the Outback. In general, natural, earth, colours like beige, off-white, khaki, and tan will work well.
Buying Shorts on eBay
Using eBay's search tools is extremely simple and often the best way of finding specific items on sale. Shoppers type in relevant keywords into the search field and can use sorting options to fine-tune results. For browsing, buyers go to the 'Fashion' category, select 'Men's Clothing', and then 'Shorts'. Now it's a case of visually searching through listings to find the right product to place a bid on or buy straight out. The buyer should always be careful to check seller feedback before making any purchase as well.