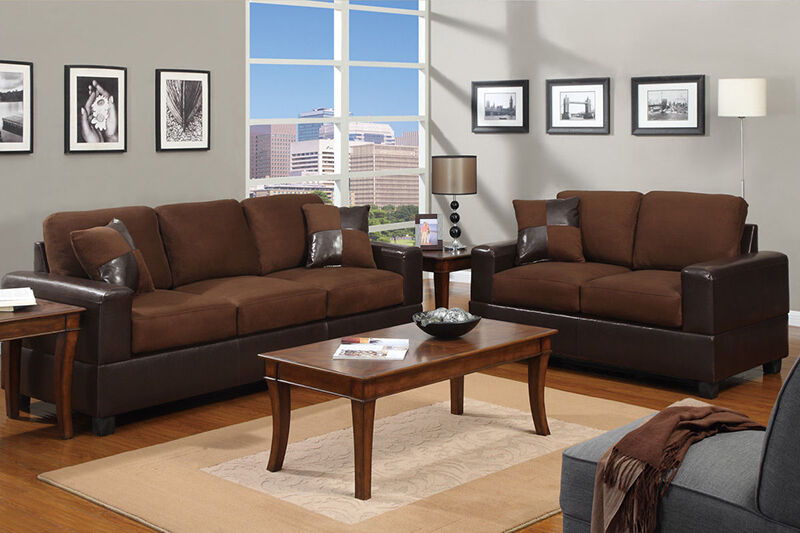 Sofas are some of the most popular furniture items for the home. Sofas are designed to fit a maximum of three people comfortably and feature large cushions with a variety of textures and construction materials. Sofas can be made of leather, cloth upholstery and even animal fur. Sofas can be found in a broad variety of colours, textures, styles and shapes. Buyers are encouraged to view potential sofas at a brick-and-mortar store if possible before purchasing, in order to guarantee that the item has the desired physical characteristics.

Choosing the Sofa Type
Not all sofas are created equal, and it has become obvious that there are many different styles and types of sofas for a family room. Since "sofa" is such a broad term, it can be applied to a number of similar furniture items with a high degree of accuracy, such as a Chesterfield, divan, or canape. Each of these items are sofas, yet each of them vary in style and design.
A canape, for example, is an elaborately carved, wooden, and upholstered sofa that features a high back. A divan, on the other hand, lacks the high backing of a canape and is more suited for prone lounging. A Chesterfield is shaped similar to canape, yet has arms and back that are at the same height.
Sofa Bed
Given the large amount of space that sofas occupy, it is not unusual for sofas to come equipped with a foldable bed that can be extended outwards from the item in the event that an additional sleeping area is required. These beds fold underneath the sofa and allow the user to reveal the presence of the extra mattress only when needed. Sofa beds are an excellent choice for buyers that have frequent guests and enjoy the convenience of a hide-away bed. A futon is an adaptation of traditional Japanese bedding that features a thin, flat mattress on top of an informally-styled frame.

What to Look For When Buying a Sofa
A sofa is a large purchase for any family, and a buyer will want to make sure the sofa they are looking to buy fulfills all the requirements they may have.
Shape
Sofas are physically imposing items, so it's critical to make sure that the sofa will fit inside the living space. Because the shape and design of a sofa can change the entire look and feel of a room, it is important to ensure that the sofa integrates well into the room's overall design.
A Chesterfield sofa, for example, will have high arm rests even with the raised back of the sofa. This is not casual look for a comfortable family room, den or bedroom; instead, a Chesterfield is far more appropriate for an office or a location where formality is key. A camelback sofa, which is defined by having a high, solid back, and relatively cushioned seating, is also appropriate for formal settings.
A sectional sofa tends to be more welcoming and comfortable, and is more appropriate for areas with considerable casual use, such as family or entertainment rooms. A Lawson sofa, which features a reclined back and large cushions, is suitable for locations in which comfort is the primary concern.
Fabric
The colour and texture of the sofa's fabric is very important. Deciding what material the sofa should be made of ties into the overall requirements of the item. Cotton or linen will be very comfortable for the user, but can be difficult to keep clean. Leather is regarded as the most luxurious of fabric types, but may not be as forgiving as a cotton or linen option. Plush options are also available and can be extremely comfortable. If lumbar support is needed, make sure to look at couches with appropriate backs.

How to Buy a Family Room Sofa on eBay
eBay has a wide range of sofas available for purchase. In order to browse the catalogue of options, select Furniture under the Home and Garden department tab and search for sofa, divan, canape or any variation you prefer. Not only will the buyer be able to search through the available listings, they will be able to view product descriptions, reviews and other information in order to determine which product is ideal for them.

Conclusion
Furniture bought for the use of the family must stress comfort and practicality over style, so consider the sofa functions that best fits the needs of the family. Buyers can visit eBay in order to find the right product for them, where there is a wide selection of sofas to suit anyone's lifestyle.