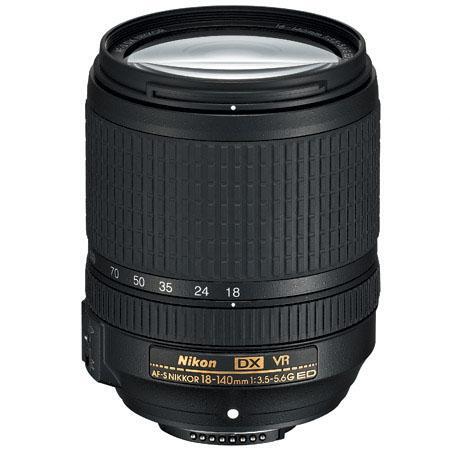 The designing and manufacturing of camera lenses is a lucrative business. Whereas upon the introduction of DSLR cameras to the high street there were only brand name lenses available, there are now third party companies making lenses that are fully compatible with these brand name cameras.
Buying third party lenses can make lens buying considerably more affordable and this guide is written with the intention of helping buyers do so.
Buying a Third Party Lens Checklist
As a precursor to beginning the search for a third party lens on a budget for a DSLR, one should do the following to ensure a sensible purchase is made:
Know the Camera in Question
It is important to know the details of the camera that the lens is being purchased for. Due to the fact that third party lenses have no affiliation to any particular camera brand, it is important to take note of the brand and model of the camera to make sure that the lens is compatible with the camera. Make sure to know the brand, model, and even year of the camera just to be ultra meticulous in making sure the lens fits the camera.
Set a Budget Limit
Whilst the majority of third party lenses are more affordable than brand name lenses, it is important to set a budget limit before making a purchase. This can ensure that even though some third party lenses are as highly priced as brand name lenses, a third party lenses is purchased that is a high quality piece of camera kit, but also reasonably priced. In saying this, there is no substitute for quality when it comes to photography so be sure not to set the budget limit too low.
Know the Type of Camera Lens Required
One of things to do before purchasing a third party camera lens for a DSLR is to decide what kind of lens is required.
There is a vast amount of different lenses available on the market, the majority of which are made available as third party lenses, and by underlining which type of lens is most suitable, one can make the search and purchase a simple but affordable one.
Here is a table listing and detailing the main types of third party camera lens available:
Type of Camera Lens

About

Macro Lens

Macro lenses tend to be manufactured with focal lengths of between 50mm up to 200mm.

Lenses of this nature are utilised for high-resolution photos at a close distance. They are commonly used for taking pictures of flowers and insects, as well as textures.

Mirror Lens

A mirror lens (focal length between 300mm and 2000m) is otherwise known as a catadioptric lens, and is made in a unique way when compared to other lenses.

There are mirrors situated at the back and the rear of the lens. This has a folding affect on the light when it enter the lens and means that photographs taken with a mirror lens are a lot lighter and slightly wider than a normal lens.

Zoom Lens

Whilst all DSLRs should have a variable focal length, there are lens available that allow the photographer to zoom even further than normal.

Fish-eye Lens

Fish-eye lenses produce a 180-degree coverage photograph. This gives it a circular appearance as the wide-angle distorts the image and is uncorrected.

Fish-eye lenses are one of the more commonly found third party lenses.

Telephoto Lens

Telephoto lenses tend to be used for shooting objects from a distance. They compress perspective and bring the subject of the photograph closer.

They tend to be used commonly for sporting events and wildlife photography and are split into three sections; short, medium, and super telephoto lenses.

Telephoto lenses have a focal length starting at anything higher than 50mm, and anything above a 300mm focal length is considered a super telephoto lens.

Wide Angle Lens

Wide-angle lenses are used for the likes of interior photography (where space may be tight to include all the required subjects), and landscape photography.

In terms of focal length, wide-angle lenses tend to be wider than 40mm and there are also ultra wide lenses that are 21mm.
How to Buy Third Party Lenses on eBay
Just as third party lens manufacturers help to make camera lenses more affordable than brand name lenses, eBay helps to make them more affordable still.
Alongside the eBay Deals site, eBay has thousands of listings for third party lenses from all the major third party lens manufacturers. To view these listings, head to the Electronics menu and select the Camera and Photography link. There will be a link the Lenses listings at the side of the page here, click this and then make further use of the filter tabs and keyword search bar to find a third party lens that is fully compatible with the camera in question.
eBay has a range of used third party lenses , also. Be sure to read the product description and study the images thoroughly to make sure that the lens is in as good a condition as possible. Whilst buying a used third party lens may appeal to those on a budget, one needs to make sure that the transaction is honest and fair to both parties involved.
Furthermore, remember to read up on how to use the Bidding, Buy It Now and Best Offer buying options before making a purchase.
Conclusion
Therefore, when buying a third party lens on a budget for a DSLR, remember the following:
- Know the camera in question.
- Set a budget.
- Decide what type of lens is required.
Once this has been done, one can then use an auction site such as eBay to purchase a third party lens that is suitable for one's camera, specific to one's photographic requirements, as well as meeting one's personal budget.