Its something that has happened to all of us. We are looking for something on eBay, think we have found a great deal, at a low low price, only to click on the link for the auction to discover that the shipping fees are huge, and worth several times what the auction is going for. Or worse still, think you have found a bargain from an overseas seller, and when you pay for it - realise your paying a lot more than you initially thought, after the currency conversion shows you the real price.
Several of my friends have commented to me about these issues over the past few weeks, and after I showed them this quick, easy, and very simple tip - they have been finding it a lot easier to spot the rip offs, and find the real bargains.
Step 1.
When you are searching through items in eBay - there is a 'Customise' link in the top right hand corner of the page. (see picture below) Click on the Link, and it will open up a new page, with lots of different options to customise your eBay searching.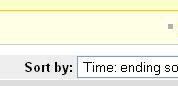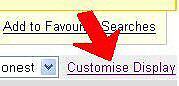 Step 2.
Select the options that will help make your eBay searches easier for you to follow. The ones I suggest to all my friends are.
Postage Cost. It should be in Available Columns. Select it, and click on the right arrow next to the box, so that it moves over to the Columns to display box. (see picture below)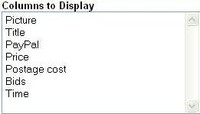 Convert prices to AU $. This is a tick box located underneath Display. Put a tick in that. (see picture below)

Step 3.
Click on the save button down the bottom. This will save these settings so that they are always there, when you log in to your eBay account, from any computer.
Now when you do a search, you will be able to clearly see the price in $AU, and the Postage costs before you click on the auction listing. It helps make spotting the rip offs easier, and tracking down the real bargains a lot easier too.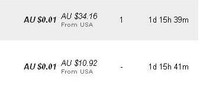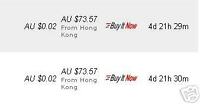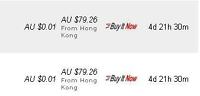 Happy eBaying.