If you are looking to buy a Video Game Consoles or Video Gameson eBay then you will discover a real treasure trove. It is here where you find games that you love that are no longer available in any of your local stores, but best of all you are likely to get the best deals around. There is a huge selection to choose from. You can even buy from overseas eBay sellers, where you can get incredible bargains. There are certain risks involved and you should ask the right questions before making a decision to bid or buy, as all sales are final and you will be required to complete the transaction.
Buying a Video Game Console: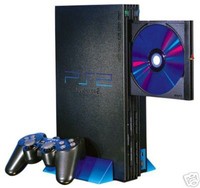 There are usually many items for sale in this category, from Playstations through to XBOX's and the ever popular handheld consoles. It is a good idea to research the item you want to buy. There are many resources online that will help you determine which console is best suited to your needs and skill level. Once you have made the decision on which console you are after, you can browse through the extensive range available on eBay. Some Consoles are region free, like the Sony Playstation Portable (PSP), however if you are living in Australia and buy a Playstation 2 from the USA, you won't be able to play Playstation 2 games from Australia. So make sure you know which consoles are region free and which are not.
Questions to ask when buying a Video Game Console:
How old is the console?
How often has it been used?
Is it in good working condition?
Is it in good cosmetic condition?
Are there any scratches on the screen? (Handheld Consoles)
Does the Console come with all its necessary cords and equipment for it to function properly?
Are there any dead pixels? (PSP System)
Are the games region free?
Which games are compatible with the system?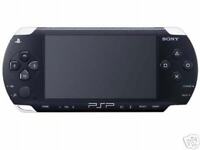 Make sure you know exactly what the buyer is offering. Read the listing carefully. Take note of what is in the picture. Quite often sellers use stock photos (photos not of the actual item for sale) so ask for them to add a picture of the actual item or ask all the questions above. Pictures make your buying experience much easier. You get to see exactly what you are buying. If there are problems with the image, email the seller and ask about them. Sometimes spots and marks are just from the flash of the camers. Don't let a good deal pass you buy just because of something that is not there. Shop by category. Go through all the listings. That bargain you have been looking for just might be on page 5.
"There is so much fun to be had, so go get buying already!!!"