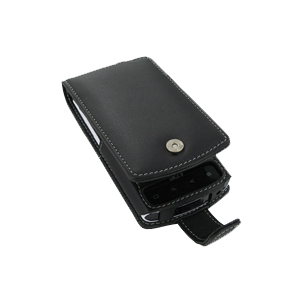 Carrying a phone around in a pocket or bag is a good way of keeping it out of harm's way, but once it's taken out of there, it's another matter. Dropping a phone can be disastrous, as can scratching or scuffing the shiny new surface. That's why a case is essential – this guide show's what to look for and how to buy a case for an Acer Liquid E on eBay.
Types of Mobile Cases Available
When buying a case for the Acer Liquid, it's important to understand what kind of features and protection a customer needs. This will largely depend on the type of environment they will be using a phone in. For example a business user will have different needs to those of someone working in construction. Options such as material, structure, shape and style will all impact upon the buying decision.
There are a number of cases available on the marked, whether they're unbranded generic ones or specifically an Acer case. Below are some common examples:
Phone Sock
Phone socks are almost exactly what they sound like – sheathes of soft material that encase the whole handset. These vary from the most basic of materials and designs, to some incredibly detailed and intricate stitching work. These are usually fashion items, as they offer little in the way of practical protection. They are normally pretty snug, making sure that the handset doesn't slip out when it's encased.
Phone Pouches and Sleeves
Pouches or sleeves are a step up from socks in terms of protection as they're often made from sturdier materials such as leather or synthetic leather. They're often softly lined so that the phone slides in and out easier, and some even come with built in tabs that allow the user to remove the handset more readily. This is especially useful if the leather is quite snug fitting.
Fitted Cases and Skins
Quite a popular type of case in terms of variety of design is the silicon skin or case. These generally tend to fit around the edge of the handset and often have iconic, retro and recognisable designs on. Recent popular iterations have been the cassette skins and Gameboy skins which were ubiquitous on the previous generation of iPhones. They're reasonably effective at absorbing minor impacts, but still wouldn't be much protection if the phone was dropped from a height.
Phone Clips
Those who are frequently on the move may find a clip useful. Much like old pager cases, these types of cases hold the phone in position on either a belt or a car dashboard. They're useful when quick access is important, but once taken off the clip phones are left vulnerable to damage.
Mobile Wallets and Flip Cases
Popular among the business folk, these cases are as practical as they are protective. They will often work in a similar way to an actual wallet, with space for cards, money and other information, as well as a handset. They're useful when on the move and keeping everything together, and they're reasonably robust if the phone is dropped. However they can be quite cumbersome when trying to use the phone whilst still in the case or wallet.
Screen Protectors
Whilst all of the aforementioned smartphone covers will offer some sort of protection for the case and back of the mobile, to get complete protection a screen protector should also be purchased. These are thin sheets of clear plastic that are placed over the touchscreen of a phone, protecting it from scratches and grime. Be careful when applying them though, as they have a tendency to get air bubbles stuck under them quite easily.
Buying a Case for the Acer Liquid E on eBay
Once a customer has identified which type of case is best suited for them and the conditions in which they will be using their Acer Liquid, it's time to start buying a mobile case. It's a good idea to have a look at the various models and prices ranges that are available on the site, as well as explore the option of new and used items before making a purchase. There are some site features that make buying a phone case easy:
Side Refines
To the left of the site, after searching or navigating to a category (cases can be found under the MobilePhones & Accessories section of the Electronics category), there is a series of filters which allows the user to narrow down the results that are displayed. This means that only relevant results are seen, so for example price, condition and brand can be filtered down.
Product Listings
After clicking on one of the remaining relevant products, a listing page for that product will appear, on which further details such as a full description and spec list, image gallery and seller details are given.
Sellers
Each Seller has their own pages where customers can review the ratings that previous customers have given them, as well as the option to contact the seller about a specific item.
Buying Options
When a decision has been made, there will be one of two choices when it comes to purchasing. Auctions require a bid to be made within a time limit, with the highest bid winning. There is also the choice on some listings to Buy It Now, purchasing the item there and then.
Conclusion
Making a purchase of a case for the Acer Liquid E is a matter of identifying the right type of case before using the many features of eBay's site to help find the right one. Customers can then purchase with confidence, knowing they are protected by the buyer protection programme.