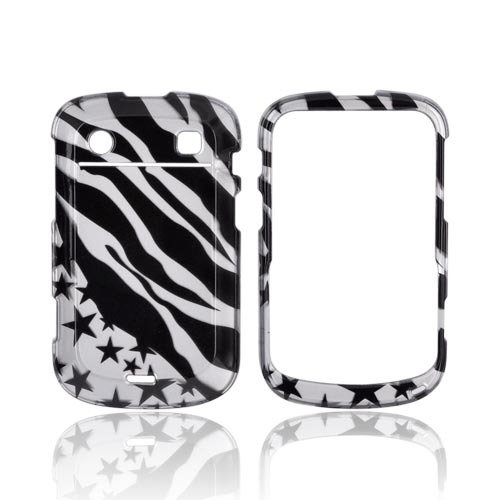 The BlackBerry Bold is one of the most popular series of smartphones to be manufactured by the company. Five different devices have been released since 2008, and all models continue to sell well. Many people buy a new case for their BlackBerry Bold, and as a result a large market has developed dedicated to creating unique and beneficial cases. The following guide shall examine the different types of cases that can be bought for the BlackBerry Bold series and explain how to find said cases on eBay.
Blackberry Bold Cases
Cases for the BlackBerry Bold line tend to be inexpensive. The BlackBerry Company has a range of official cases that can be bought, but companies who specialise in creating mobile phone and smartphone accessories manufacture most of these products. The quality of the cases is generally quite high, but it's always a good idea to read some customer reviews before making a purchase, especially if the case is designed for protective purposes. The following are the main types of cases bought for the BlackBerry Bold today.
| | |
| --- | --- |
| Protective | The majority of people buy a case for their BlackBerry Bold for protection and to stop the device from breaking or becoming scratched or cracked if it is dropped. Protective cases are available in two forms, soft cases and hard cases. Soft cases are typically made from silicone or rubber, and fit tightly around the device. The soft cases are excellent at absorbing shock. Hard cases can be made from plastic or steel, and provide excellent protection against blunt force damage. Both soft and hard cases are available in a range of colours and styles. |
| Designer | Designer cases are bought for aesthetic purposes and have the largest hold in the BlackBerry Bold case market. There is a multitude of styles, shapes and designs that can be bought, including gold cases, glitter cases, cases encrusted with semi-precious stones and those that have been created by noted fashion designers. Whereas the other styles of cases on this list tend to be quite similar in price, designer cases can be expensive, depending on material used for the casing and the design of the product. |
| Wallet | A BlackBerry Bold wallet case is a handy product that allows the user to store their BlackBerry Bold, cards, identification and money all in one place. There are a number of different styles that can be bought so browse around for a suitable design if considering buying this type. Wallet cases can be made from faux and real leather, and the price will vary depending on which material is used. |
| Leather | Of course, buyers can choose to search for plain leather cases rather than the wallet design, and there are a large number of such products that can be bought. Again such cases are available in faux and real leather and this will have an influence on the price of the case. Leather BlackBerry Bold cases make for excellent gifts for older people and come in a variety of colours and styles. |
| Flip | Flip cases are very popular among young professionals, and incorporate a flip down design that is buttoned into place when not in use. Flip cases offer a reasonable amount of protection from scratches and damage, and are useful for keeping the device clean and free from dust and dirt. Flip cases can be bought in a range of materials. |
Buying a BlackBerry Bold Case on eBay
There are numerous shops and stores where buyers can find BlackBerry Bold cases, but buyers are advised to search for these products on eBay instead. The site has a large range of new and used cases for sale at very reasonable prices, most of which are lower than those found elsewhere. To find these Blackberry Bold cases:
· Type the name of the BlackBerry model into the search bar and press enter e.g. BlackBerry Bold 9900 Leather Case.
It is also recommend that buyers visit the eBay Deals section of the website, as there is a large range of products sold here for reduced prices, including mobile phone accessories. To access the relevant area, first click on the eBay Deals link found at the top of the page, and then the Mobile Phone Accessories title located in the Electronics tab. Stock on eBay Deals is constantly being updated so remember to check this section whenever visiting the main site.
Conclusion
There are a multitude of BlackBerry Bold cases that can be bought, and different types of case offer the user a different function. Some cases, like those made from silicone or steel, are designed to protect the device from damage, while others are made purely for aesthetic value. Whatever the reason, buyers can expect to find their desired case on eBay, and they may find it for sale at a reduced price on eBay Deals.