Buying a garden shed online can be a tricky purchase. It is a large product and can sometimes be a large investment so it's best to know what you are looking for before rushing for the credit card.
This guide will help you through the process of finding the right shed for your needs for the right price.
Read on to discover just how easy it is to get the right storage solution for your needs.
Knowing what size is best for you
Firstly you will need to do some homework before even jumping online.
The size is one of the most important factors to consider before buying your shed. You will need to consider what you will need to store in your garden shed:
1) Gardening tools and your lawn mower
2) Personal workshop to work on projects
3) Camping or adventure gear
Next, you will need to work out how much space you will require so try laying out the items you wish to store. When doing this keep in mind how you could utilise shelving within your shed to maximise storage. After you have given this some thought measure the length, width and depth of the space accurately.
E.g. your measurements may be 3m long x 2m wide x 1.8m high
Now you will need to identify where the best spot would be around your home for a garden shed. Some people have alleyways or tight corners they can use for storage units while others have larger backyards for a freestanding shed.
Note: Be mindful that your shed may need extra room on either side to leave enough room for accessibility.
Choosing a style and design
Garden sheds come in a variety of shapes, sizes and colours. Let's explore some of the options:

Slim and narrow
Slimline sheds are great for people with limited space but need extra storage. These sheds are built to easily fit right up next to a wall or a fence and to slide under eaves so they are neatly out the way.



Small freestanding sheds
Small freestanding sheds fit well in a regular backyard. They average 1.5mx 1.5m but can still fit more than just a few gardening tools and fertiliser bags. Some will even have room for your power tools and lawn mower.


Medium to Large free-standing sheds
Homeowners with large backyards or properties who need a storage unit larger than the average will often consider a medium to large freestanding shed.
They provide a bigger area for storage and are often turned into workshops, offices or used to store bicycles and motorbikes.
Off the wall sheds
Off the wall, sheds are similar to slim sheds however they come without a back wall panel saving you money and time when assembling. This enables homeowners to easily access the wall behind it without disassembling the shed. This comes in great use when you need to check the wall for pests or deterioration.
Familiarise Yourself with the Style of Roofs
You have three options of roof for a shed and they all have their own benefits.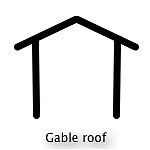 Gable roof
The gable roof is the traditional 'house roof' and looks great. It is very good for units that are used as a freestanding shed.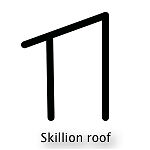 Skillion/Sloping roof
This means that the roof is higher on one end and slopes towards the other end. This is ideal for slim garden sheds so they can be placed against a wall and drive water run off away from the wall of the home.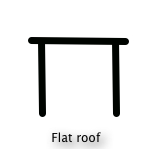 Flat roof
This is the most economical option as flat roofs require the least amount of material and as a result, they normally come at a lower price. They are easy to assemble and fit well under the eaves of a home.
Colours
ZINC
Standard garden sheds come in Zinc, which is a metallic tin colour. It is more affordable in this style but it still has all the qualities of a coloured shed.
COLOUR
Coloured sheds are Zinc sheds which have had layers of coloured paint burnt onto their surface to give it a more appealing appearance.
Colour options for steel sheds vary a lot between brands. There are many options available on the market and you can even mix and match to create a different combination with some brands.
Colour sheds are usually a bit more expensive than standard zinc but it allows you to choose a colour to suit your home or to blend in with your garden.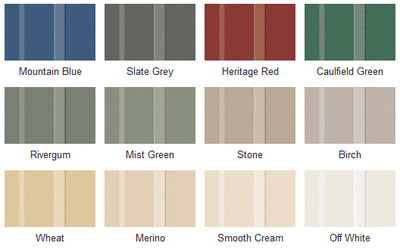 Doors
Garden sheds can come with different doors depending on the brand and model you choose.
You may want to check the product specifications carefully to determine what type of door it comes with. Some sheds come with the following:
Sliding door/s
Sliding doors are great for narrow spaces where access can be limited by an opening door.
Hinged opening door/s
Opening doors provide greater accessibility and tend to be easier to open and close.
Single or Double
If you are planning on getting a medium to large sized shed you may find many models offer double door access that allows you a wider space to get your things in and out of the shed.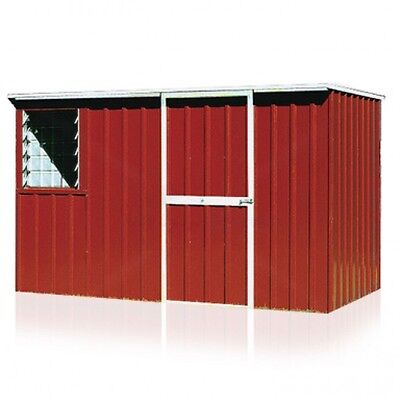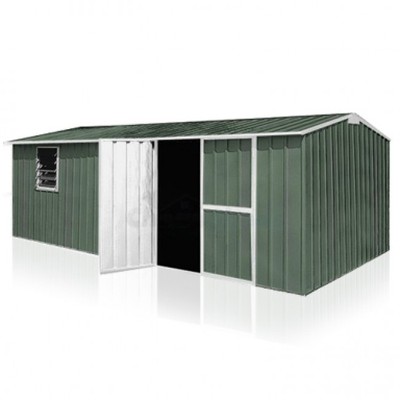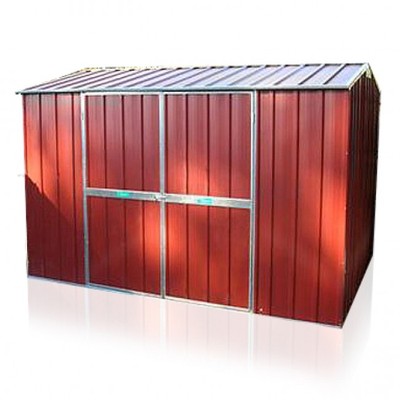 Accessories
Just like fashion sheds come with accessories. In fact, accessories for your shed are great for improving your organisation, maximising the space as well as making life easier.
Common accessories you can add to a Garden Shed Kit are:
Windows and skylights to let in natural light
Shelves and tool hangers to keep your things neat
Double doors and ramps for easier access
Locks for extra security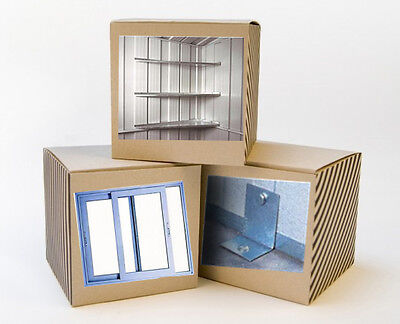 Regions/Product Wind Rating
Before buying a shed it's a good idea to check your areas wind rating.
A wind rating determines the level of winds experienced in your area and is based on the geographic region, shielding, topography and terrain.
Some areas in Australia will experience far stronger winds and cyclones compared to others. And if you install a steel shed not designed to endure heavy winds you can expect the product to become damaged or worse, cause damage to you.
Most sheds from reputable online retailers come with a rating so you can compare and buy one suited to your area. Check the product description or with the retailer what region your chosen shed is suited for.
Warranty
In today's world when shopping online, you need to look out for yourself and make sure you are protected. One way to do this is to make sure you receive either a written guarantee or warranty.
Garden sheds are large investments and products so they should all come with a manufacturers warranty. The time frame can vary considerably across manufacturers, models and retailers.
To avoid disappointment, it's in your best interest to check your chosen products listing or with the retailer what warranty the garden shed comes with.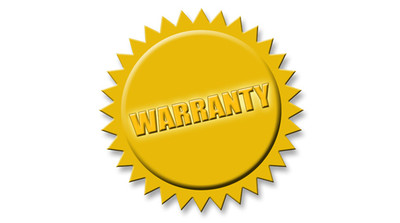 Shipping and Delivery
Buying sheds online is clearly different to walking into a store, choosing one and walking out with the product. You may have to wait a few weeks for the shed you have chosen to be manufactured and transported to you.
You generally have two options:
Home delivery or Depot delivery
Rates and delivery turnover will vary depending on the retailers.
Cheap Sheds, for example, offers both options with Depot Delivery being a cheaper option. They also have a 3-9 days turn around depending how far you live from central cities.
When picking up your products from a depot it's a good idea to check out the package sizing so you can prepare. You may need to consider which car would be best to fit them in for transporting home.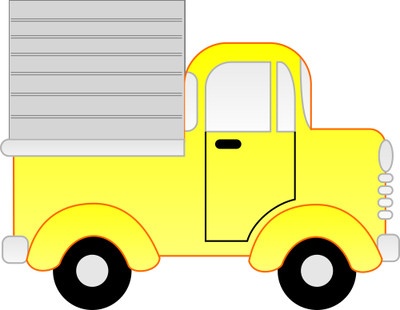 Purchasing Your Shed
Once you've determined the size, colour, design and material of your shed it's time to find one online that suits your budget.
Buying an
affordable shed
online is easy and eBay is one of the best platforms to do your shopping from. There are a range of sheds available on eBay, it's just a matter of finding the one for you.
Make sure you check that the retailer is a reputable source by checking out their track record, such as
Following all the above steps outlined in this guide will help you find the right shed at the right price and avoid disappointment.
Cheap Sheds is the leading online shed retailer in Australian and are one of the stores available on eBay you can purchase a shed from. They have been endorsed by the government and are trusted by many.