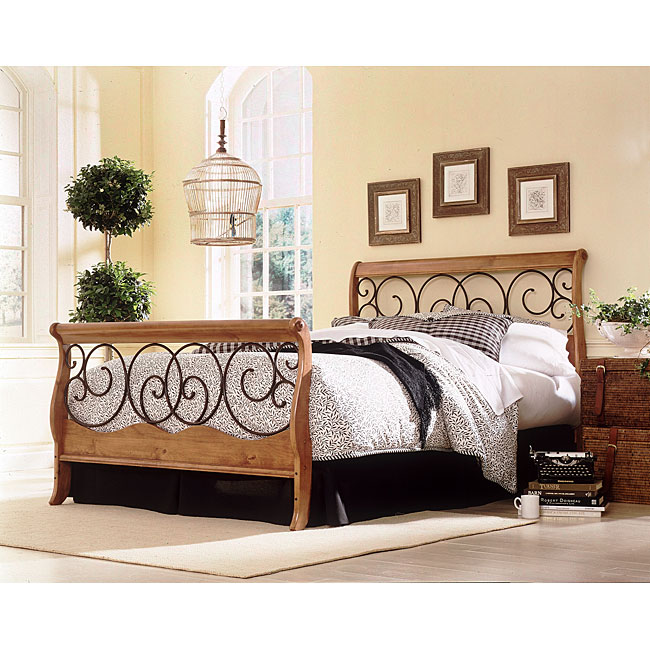 King size beds represent comfort and luxury. These larger beds give a sleeper plenty of room to spread out and enjoy a restful night's sleep. However, a large bed often comes with a larger price tag. Buying a king size bed on a budget requires careful planning and preparation. A shopper must take the time to learn about the different types of beds and mattresses available and evaluate the advantages and drawbacks of a king size bed. With this information, a shopper can determine if a bed this size is worth the investment and also start looking for the best deals.
Types of King Size Beds
When shopping for a king size bed on a budget, a shopper must take the time to consider all of the available options. There are two different types of king size beds: king and super king beds. Each has with different dimensions. Additionally, the shopper has hundreds of options available when it comes to bed frames and mattresses. In order to find the best deal on a king size or super king bed, a shopper must first identify what he and his sleeping partner need from a king size bed.
King vs. Super King
The standard king bed mattress measures 150 cm wide by 200 cm long. The super king size mattress is wider and measures 180 cm wide by 200 cm long. The super king is a bit pricier than a standard king, but gives sleepers more room to spread out. Before committing to a purchase, the shopper must ensure that the mattress fits the frame. King andsuper king mattresses include spring or coil, pillow top, and memory foam varieties.
Types of King Size Bed Frames
The king bed frame provides support for the mattress and box spring. The bed frame lifts the bed up to a height that makes it easy for sleepers to climb in and out of the bed. A shopper can choose from several types of bed frames. These bed frames vary in size, appearance, and price. The table below lists and describes the three most common types of bed frames.
| | |
| --- | --- |
| Frame Type | Description |
| | The simplest and least expensive bed frame; sits on casters for easy moving; raised edges prevent mattress from sliding off; has a centre support beam to disperse weight evenly over the entire frame |
| | Similar to a metal frame but sits on four legs rather than casters; sits higher off of the floor; slats under the mattress provide support; comes with a headboard and a footboard |
| | Large box-like frame that completely supports the bottom of the mattress or box spring; sits low to the ground |
While the metal frame is the most affordable, it is the least attractive and least stable of the three types of bed frames. However, most frames come with either a headboard or a footboard, or both. A person shopping on a budget should start with a metal frame then upgrade to either a wooden frame or a platform bed frame at a later time.
Considerations When Shopping for a King Size Bed
A king size bed is the largest bed available, and while the bed offers sleepers plenty of room, bigger is not always better, and beds of this size have several drawbacks that the shopper should consider.
Advantages
Comfort is one of the biggest advantages of a king size bed. Two sleepers have plenty of room to spread out while sleeping. The width of the king size bed is about the same as two single beds pushed together. The extra space affords each sleeper a better night's sleep. After a night in a king size bed, a sleeper feels well rested and ready to face the day. Larger sleepers find that a king size bed is more accommodating when compared to either a queen size bed or double bed.
Drawbacks
While the large size of a king size bed provides ample sleeping space, it takes up a lot of real estate in a bedroom. A shopper must take careful measurements to ensure that the bed fits in the room, and even if it does, there may be little room for anything else. A shopper often must forego other pieces of furniture to fit a king size bed. Cost is another issue. King size beds are more expensive than other beds and the sheets, blankets, and doonas that fit king size beds are also pricier.
Shopping on a Budget
A shopper must have her budget in mind before shopping for a bed. Having a set amount to spend ensures that a shopper does not go overboard and spend too much. Used beds are often cheaper than new ones. While it is fine for one to consider a bed frame in used condition, a shopper should never purchase a used mattress. The shopper in the market for a new bed frame and mattress should look for a seller that offers both. As is often the case, the seller includes the frame at a discounted price or no additional cost when the buyer purchases the frame along with the mattress.
How to Buy a King Size Bed on eBay
Start your search by typing keywords that describe the bed into the search box conveniently found on any page on the eBay site. Be specific. A search for 'metal king bed frame' returns more relevant results than just ' king size bed'. Select categories and options from the menu to narrow the list further. A targeted search query makes it easier to sort through the listings and find deals. Specify a price range and the local search engines only displays those listings that fit within your budget. For better deals, look for used items, free postage and packaging, and bundled offers that included linen and other accessories like bedside tables. No matter what kind of king size bed you need, eBay provides a large selection for you to choose from.