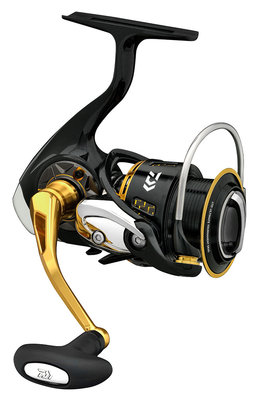 With the market currently flooded with so many options these days it can be very confusing to know what to purchase when starting out.
The aim of this guide is to provide some basic information to help you decide what reel is right for you and how much money you should spend.
How much to spend?
Fishing reels these days range from budget reels around 20 dollars (like the great Shimano IX series) to over one thousand (Like Daiwa Saltiga,Exist and Steez & Shimano Stella's), so there is a very BIG range of options.
Obviously not everyone needs a thousand dollar reel, that being said it can actually be more expensive in the long run to buying multiple cheap reel's VS one decent reel.Lets look at an example.
Option1:The cheap reel
You buy a cheap entry level reel for around $50, these reels catch fish no doubt, but they are not renowned for their longevity AND performance when pushed to the limit.If you only catch small fish you may get a year out of it if you look after it.If you hook large fish and/or fish heavy line or fish regularly (once a week or more) it will be considerably less, somewhere in the region of 3-6 months.We have seen reels even up to the $100 level last only a couple of months when fished hard.
Option2:The quality reel
You purchase a entry level
QUALITY
reel from a reputable manufacturer like Daiwa or Shimano for around the $300 mark.Yes this is 6 times the price of the reel mentioned in option 1.Let's have a look at what you get for your money.The more expensive reels generally (but not always) come with a longer warranty.They will have a far superior drag system than the cheaper reels, (this is very important but more on that later) The drag will be waterproofed.They will have better quality and most likely more bearings.The gearing will be stronger.They should have a handle that screws directly into the main gear vs that pin through system all cheap reels use.
The features above may not seem to be worth 6 times the price, but they are well and truly.A reel of this level with give you many many yeras of service, minimum 5 but up to 10 years is attainable if look after your gear.So right away we can see that over a 5 year period, you will be ahead if you fish a lot.Because you
WILL
go through more than 6 of the cheaper reels in the same time frame, thus costing you more money in the process, all while using inferior equipment that could also cost you something more valuable than money, A FISH OF A LIFETIME! This is really where the value of a decent reel comes into play, it will not let you down when fighting a fish for an extended period of time.Cheaper reel's drags are always smaller,less powerful and less efficient than the ones fitted to better reels, during a extended fight they retain too much heat becoming notchy, which in turn increases your chances of breaking your line dramatically.If the drag doesn't cost you the fish, the gears may strip or the handle sheer.
At the end of the day you may only get one shot at large fish, the last thing you wan''t is to be let down by inferior gear.
The maths:

Cheap reel's $100 a year for regular fisho's $50 for Casual.
Decent reel's $300, over 5 years a regular fisho will destroy at least 10 $50 reels, so you are $200 ahead!A casual fisherman will destroy less, but a quality reel is going to last them 10 years and NEVER let them down so still works out cheaper in the long run.
Regular fisho goes fishing on average once a week, so say 50 times a year, over 5 years that's 250 fishing trips,$300 divided by 250 is 1.2, thats only $1.20 per fishing trip, PEANUTS (less than you will spend on hooks per trip) and surely a small price to pay to use quality equipment that gives you the best possible chance of landing that fish of a lifetime! I will let you do the math for a casual fisho yourself, sure it will come in more per trip, but still less than most will spend on hooks per trip!
What Reel For Me?
Now we have worked out how much to spend,you need to decide what reel is right for your application.This is only a general guide and there is some room for movement,this is meant to just give beginners a place to start.
Whiting,Trout,Redfin,Bream,Mullet and other similar species- 1000-2000 sizes
Pinkie Snapper,Golden Perch,Australian Salmon and other Similar Species 2500-3500 Sizes
Snapper,Cod,Small Sharks,Mulloway and other similar species 4000-6000 sizes
Pelagics and big sharks 6500+
Note:All manufacturers use different sizing, this is based on Daiwas sizing, so use sizes in other brands comparable to the size of a Daiwa reel quoted.
Things to look for
Good drag system

Waterproof drag
Machine cut gears
Handle that screws into main gear
Good warranty
Good bearings (IMPORTANT NOTE:The quality of bearings is FAR more important than the amount )
Buy from a big brand, Daiwa or Shimano if spending $300+ or Okuma/Rapala/Silstar for cheaper reels.
Final thoughts

Hope our first guide has been of assistance to you in choosing the right reel.Always best to buy the best reel you can afford,even if you have to lay-by or save.Better to buy right once than figure out AFTER you have lost that fish of a lifetime!
TIGHT LINES ;)