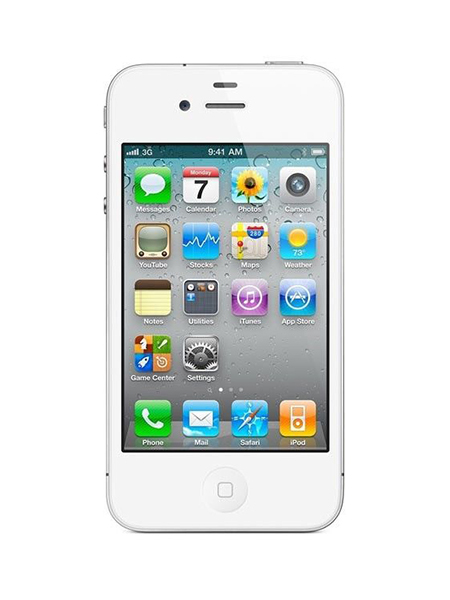 Before deciding which model of iPhone you want, you first need to decide if you are looking for a contract deal, if you want to buy the phone outright from Apple (allowing you to use it on any compatible provider), or if you want to buy a used handset online.
Buying Used
If you're on a very limited budget and intend to get a cheap calling and data plan, you can buy a used 5 is by far the closest to the current range of new iPhones. It has support for high-speed LTE mobile broadband, has a longer and thinner shape more suitable for widescreen video, and uses the modern Lightning connector.
Buying New
There are four models currently available, the iPhone 5C, 5S, 6, and 6 Plus. If you're buying through a network carrier who'll be subsidizing the price on a contract deal, your options will depend on the carrier. Some offer all four models while others only offer the iPhone 6 and 6 Plus.
iPhone 5C
The iPhone 5C was the first Apple phone that could be considered a budget option, launching at the same time as the 5S. In practice, it doesn't offer many differences to the 5, with the main changes being cosmetic, such as using a polycarbonate (plastic) casing that comes in a range of colours. The problem is that although the 5C was the cheaper model, it was still expensive compared to most smartphones. While this made it a poor deal at the time, you may be able to find it now at a low price and/or on an affordable contract.
iPhone 5S
The 5S has now become the "previous generation" model, with many suppliers responding with contract price drops. It's an excellent choice if you want a high-quality handset without paying the premium for getting the very latest model.
The 5S brought some genuinely useful hardware changes to Apple's line of phones. It has the first 64-bit processor on a smartphone. That effectively doubles the amount of data it can process simultaneously, making for a faster and smoother experience. There's also a dedicated processor for using motion tools such as the accelerometer, which allows for more sophisticated fitness-related apps without draining the battery as quickly.
From a feature standpoint, the main change with the 5S was the introduction of a fingerprint security system. While this initially raised some concerns among conspiracy theorists, most analysts suggest it's a good balance of security and practicality.
iPhone 6
The latest "standard" model iPhone is more a case of tweaks to the iPhone 5S than a total rethink. Everything is improved slightly, while the phone itself is a little thinner and bigger, though it's arguable whether any of these changes are worth paying a serious premium.
The biggest difference is Apple Pay, which lets you use the phone's Near Field Communication chip to make contactless payments in the same way as you can do with some bank cards. However, it's unclear how quickly the system will catch on with retailers in Australia, so this probably isn't a great reason for buying the upgrade.
iPhone 6 Plus
Whereas the 5C was a budget version of the 5S, the 6 Plus is very much a premium version of the iPhone 6. It's got a 5.5-inch screen compared with the 4.7-inch display on the iPhone 6. As a result, it becomes the first iPhone to have the same resolution as you'd get on an HD television. The drawback is that the 6 Plus is pretty bulky and may even be too big to comfortably operate with one hand for some users.
Size aside, the 6 and 6 Plus are very similar. Both include 128 GB storage option alongside the usual 16 GB and 64 GB options. However, as Apple charges a hefty premium for added storage space, it's only really worth considering if you have an enormous media collection and need to always have it on the device rather than streaming it from elsewhere.