Buying and Selling USED PC Power Supply Units (PSU)

Buying anything used these days inherently has risks, as items produced by modern automated manufacturing processes invariably don't last as long as hand crafted/built componentry, in essence products are designed with a maximum service lifespan in mind, generally 5 years.

Now if you haven't been scared off the prospect of buying a used PSU, please consider not all PSUs are created equal, as a general rule-of-thumb the more weight in the unit the better internal equipment fitted ie. heatsinks etc. that said, manufacturer or brand type can provide a limited degree of quality guarantee too.
Buying and researching PSU
Points worth considering when looking to buy a pre-loved PSU
Brand, model & type of Unit
Physical condition of item
Overall output is it sufficient for your system's needs?
Age of PSU
Feature list & accessories included
Seller warranty & returns policy
It is also considered good practice by eBay to research your seller, check their previous transactions through the feedback left by others who've already had dealings with this seller, it's also a good idea to research the item on offer try the manufacturer's website & generally sifting through PC review sites for article(s) relating to the PSU you're interested in.
Multiple 12v Rail PSUs
When attempting to decipher the specifications labels on the side of the PSU (and/or it's box), it can become quite confusing for example look at the overall wattage rating of the 12v line(s) on this triple12v rail PSU from Antec (Antec HE 550w)

Please note that 18A rails x 3 doesn't equal 54A total, it's a little more involved than that for example we must first consider the overall 504w 12v output, devide by 12 (voltage factor) which leaves you with 42A total output from the 12v line.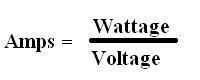 Selling, testing & presenting your PSU
When presenting an item for sale, it makes good sense to know everything you can about it from history to specifications, providing such detailed information in your item listing helps it sell, and may save you from having to repeatedly respond to many & varied questions from potential buyers, additionally adding such questions & your response to the listing can also be advantageous.
Things worth considering when listing/selling a PSU
Providing sufficient detailed information about the product
The PSUs physical appearance clean off dust to improve presentation
Where able weigh the PSU and include that in the listing
Test the PSU were able and list the findings in sale advertisement
Use registered post as your preferred means of dispatch (includes up to $100.00 insurance coverage)
If registered post is used, provide the tracking number to the customer as this allows them to monitor and anticipate delivery
Make use of appropriate packing materials, no one wants to recieve a busted up/dented article
Simple PSU testing procedures.
ATX power supplies require a signal from the motherboard to initiate a power up sequence, however by applying a jumper connection between the green & black wire(s) the ATX PSU will power up, often referred to as the wire clip trick, wire works even better IMHO.
Now lets be fair, an 'unloaded' PSU won't test the same as one installed with a real physical current drain (as in motherboard/CPU voltage requirements), but you'll be able to check the operation of the cooling fans & current at the molex, ATX, PCI-E, SATA & P4 connectors with a digital multimeter, alternatively you can use a DMM to check the output voltage(s) at said connectors whilst powering a system within (or out of) a PC case, this is the preferred method as it helps to establish any real world demands on the PSU from a given system.


PSU - Frequently Asked Questions
Q: What are we looking for when testing the PSU?
A: Significant rapid fluctuations in voltage, out-of-spec readings greater than 5% variance
Q: what colour wire supplies what type of voltage?
A: Yellow is 12v, Red is 5v & Orange is 3.3v
Q: What can severe fluctuations or low voltage indicate?
A: Problems within the PSU, often resulting from dead or dying capacitors which increasingly become unable to smooth out voltage drops or ripples, hence the wild fluctuations.
Q: Can this problem be repaired?
A: Yes, in most cases such issues can be remedied by electronic professionals OR experienced hobbyists, though as there is high current stored in the large capacitors within the PSU which are capable of stopping your heart (effectively killing you) it's not recommended unqualified or inexperienced people attempt to repair these units.