I buy all my LED bulbs from China, from many different sellers. LEDs from Orstraliah are ridiculously overpriced. Nearly all of the bulbs i've bought are of good quality and on last count, have lasted over 2 years. The low quality ones play up very quickly, well within the 60 day Ebay coverage.
The main problem with Chinese LEDs is either false wattage ratings advertised by the seller, or low quality control in the factory that the seller doesn't know about, or the manufacturer is lying about wattage rating, or they are faulty seconds, as many bulbs do not come with specs written on the bulbs.
There is a simple workaround to ensure you don't get ripped off and still end up with quality bulbs of the wattage you ordered, or close to it.
Just buy one of these wattage meters, or a similar design. One that measures voltage, wattage, and a couple of other features i haven't used yet.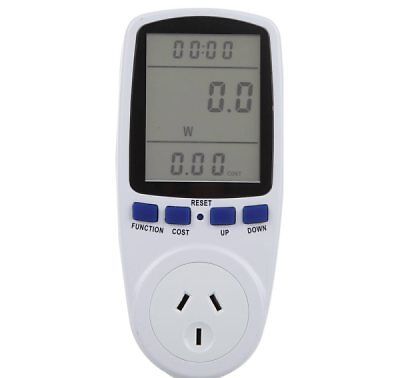 I bought mine from a Chinese seller mid 2014 and it's still going strong,
Test it on your current non LED bulbs to make sure it's calibrated properly, then go crazy go nuts and buy all the LED bulbs you need.
Video record the wattage testing of your purchased LEDs as soon as they arrive, the quicker you do this the quicker you can get a refund if the bulbs are rubbish or not as advertised. Ebay only covers you for a limited time and stuff from China can take up to 5 weeks to arrive.
If the wattage is way under the advertised rating, and sadly, more often than not, they are, you then upload the video evidence you just made ( i use MediaFire as that site is accessible to Chinese sellers), then send the link to the seller and ask them for a refund or, if they want to stuff around, you can open up an Ebay 'Return Item' claim to get a full refund or partial if the wattage is not too low from the advertised rating.
Oh yeah, when you're sorting out which ones to buy, make sure you read the whole item page for voltage ratings, for even though they all look the same from various sellers, some are not rated for 240V. Also watch out for misleading ("clickbait") titles claiming one set of specs for the bulb, when the detailed info further down shows different specs.
If you're not sure, pop off a msg to the seller, if there is no response or you can't understand their reply, move onto another seller. You can't get a refund from Ebay if you made the mistake of not getting all the facts of the item before purchasing. Simple rule, don't buy if you're not sure, as i'm confident you should be able to live a decent life without that item.
Cheers.
Jay
PS. If you have to open a case with Ebay, and you have a seller who will do many things to avoid refunding you...relax. As long as the item is faulty or not as advertised, and you have photo or video proof, Ebay will fully refund you no matter the behavior of the seller.
Oh and don't fall for some seller's lame attempts at emotional manipulation, trying to make you feel like the bad person in the transaction. If a seller makes a mistake or has lied, they are responsible for their loss, not you the buyer.
PSS. I have yet to test the actual wattage of Aussie sold LEDs , but would not be surprised if they also have lower wattages than advertised...considering most of them would be made in China anyways.
PSSS. I highly recommend you never buy from smart_shine...they are one of the worst Ebay sellers i have had the privilege to allocate 3 months of my time to get my money back for intentionally lying about the specs of their bulbs.