Booster Seats are suitable for kids over 4 years old to approx 10 - 12 years old
A rigid hard plastic booster seat with back and side wings is recommended by Kidsafe for children when they outgrow their forward facing child seat.


This is a hard plastic shell, with tether strap to attach to the anchor point in your car.

Baby Love Booster has a height adjustable headrest to suit the tallest of children up to approx 10 -12 years old.





Never use a child's booster seat with a lap belt only.

When using a child's booster seat with a child safety harness remember to tightly adjust the lap seat belt over the hips then fit the harness snugly to child's upper body.
Children should be secured in a booster seat until they reach approx 10 - 12 years old.
When the child's head reaches just inside the top of the booster seat they are now too tall to be using that particular booster seat
You will need get another taller booster seat for use until the child height reaches the maximum limit.
We have in store a range of Baby Love Booster Seats,
check out our ebay shop, for our range of New Baby Love Booster Seats

we can offer delivery to most towns in Victoria

Booster Seats made in 2010 or before were rated to a maximum of 26kgs in body weight


The New Baby Love Booster Seat range now have no maximum body weight
Your child can use a Baby Love Booster seat until their shoulders reach the height maker label.
These NEW release boosters are offering you the option to keep you child in a booster for a longer period of time with their 10 level height adjustable headrest.

There are 2 types of booster seat

The adjustable headrest type that can be used with child harness or an adult seat belt

The combination type which has got an inbuilt harness as shown below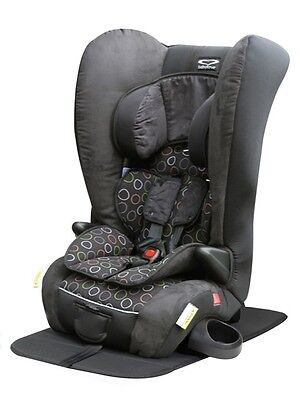 This is a Baby Love Ezy Combo
suitable from toddler up to 8 years old
with an inbuilt 6 point harness
This seat has the ability to offer a recline
angle, rather than a traditional booster seat which has no recline adjustment.