Protection
There are many crystals that are particularly useful in protection and shielding ourselves from negative people, outside influences and circumstances.
If your out and about look out for these crystals below in particular, they are excellent tools in providing us with additional protection from crowded shopping malls, shielding from a person at work that is difficult to handle or for giving us insight into any situation that is unclear. Clear Quartz is particularly effective that can provide us with this outlet. If you are not sure what to look for then come visit us at our store and we can help you to choose something that will be beneficial to your energy, but remember your intuition is usually your best judgement, so trust in this 1st and foremost.
Experimenting with smaller crystals is also useful for those starting out, they are far most cost effective and efficient for layouts when your trying them out for the 1st time. 20 minutes on any of the chakras, hold in your hands or place by your feet, especially if you need grounding. Have a fun time experimenting and remember to use you intuition (feeling), it is your best teacher!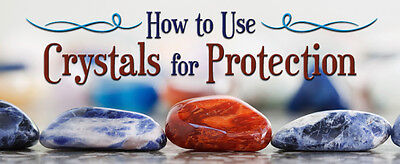 *Black Obsidian* reveals the total truth of a situation, excellent for blocking psychic attacks and overall protection from negativity. An excellent stone for sensitive people.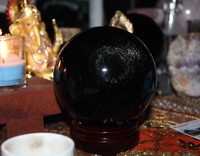 *Amethyst* Point, Sphere or Geode assists in shielding against people who are invading your privacy and personal boundaries, protects from negativity.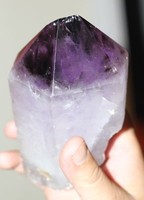 *Black Tourmaline* is a purifying stone that transforms negative energy, aiding in protection by forming a barrier around the body.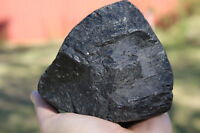 *Labradorite* is an excellent stone to protect and shield the aura of negativity, strengthening a weak aura. Removes negative projections & psychic hooks from others.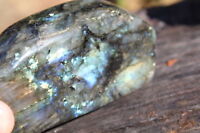 *Clear Quartz* Program a Clear Quartz to give you additional insight and protection of a situation that needs healing, clear quartz will assist the changes to happen quicker so that you can get back on track in the right direction.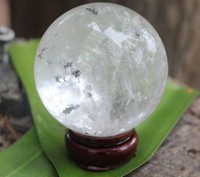 *Green Fluorite* is most useful on its own in a crystal healing layout, clearing out negativity within the environment, aura, chakras and the mind.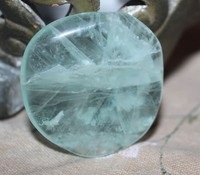 Crystal Earth Spirit ~ Healing in Harmony
Discover a wonderful range of Crystals, Jewellery, Dream Catchers, Clothing, Aromatherapy, plus unique Spiritual and New Age Gifts. Thankyou for visiting my store I am Blessed to be able to share these wonders of nature with you. Sunshine Rainbows and Avalon Blessings.