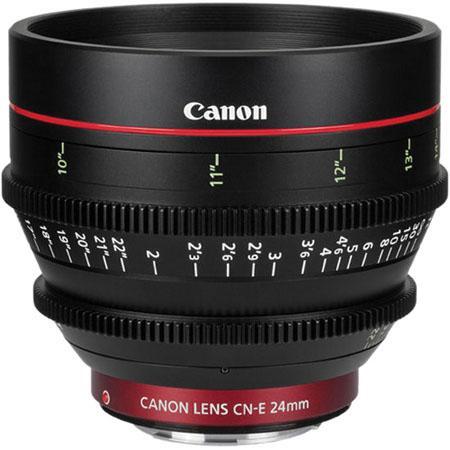 Canon is one of the most popular manufacturers of cameras operating today, and is renowned for their well-made and high quality devices. The compan y also manufacture a range of lenses made specifically for use with their cameras, and buyers have a number of different styles of lens to choose from. This guide shall examine the various Canon lenses available to buy, and will explain how to find desired lenses on eBay.
Canon Lenses
Lenses made by Canon today are for use exclusively with their line of digital cameras. The lenses detailed in this guide are not suitable for use with older Canon film cameras as digital and film cameras require very different lens mechanisms.
The most important thing buyers should do before purchasing a lens is consider what it is they want to photograph, and the level of quality required from their images. Less expensive lenses are ideal for recreational and amateur photographers, while the higher priced models are designed for professionals who need the best image quality available. Buyers need to think about what it is they want to shoot, as this will have the biggest influence on the suitability of various lenses.
Buyers also need to check the compatibility of the different styles of lens, as some are designed to work with APS-C cameras while others are meant for use with full frame devices or compact system cameras.
| | |
| --- | --- |
| General Lenses | Canon's line of general lenses is ideal for people who need high performance devices that are suitable for a variety of scenes and subjects. These lenses can be used for different fields of photography and are perfect for amateurs and professionals looking for a lens that can capture the various aspects of everyday life. As these are mid-level lenses they are quite affordable and are good value for money. Canon has eight different models they classify as general, and lenses included in this range are the EF-M 18-55mm, the EF-S 18-55mm and the EF 24-105mm. |
| Portrait Lenses | Camera lenses used for portrait photography need excellent resolution, clarity and colour capture. Canon portrait lenses possess these attributes and the lenses can be used to capture specific details of the subject. Buyers looking for lenses that will be used to take photographs of faces should look for those that have a focal length of between 50mm and 100mm. As well as focal length, buyers need to consider the aperture of the lens. Wider apertures are used to achieve a finer depth of field, and will keep the subject of the image in focus even in front of a distracting background. There are six portrait lenses available to buy from Canon, including the EF 40mm and the EF 50mm. |
| Macro Lenses | Macro lenses are designed to allow for the capture of miniature subjects with a level of detail normally found in images of life-sized subjects. Macro lenses are perfect for shooting insects and flora. As with the portrait lenses, buyers need to consider the focal length of the lens. Lenses with shorter focal lengths provide detailed background images while those with medium focal lengths limit the field of view so that the subject fills the frame even if it is far away, which is ideal for photographing insects. Canon manufactures nine different macro lenses such as the EF-S 60mm Macro USM and the EF 100mm Macro USM. |
| Landscape Lenses | As the name implies, these lenses are ideal for use shooting landscapes and other subjects that require an expansive shot with excellent detail, clarity and colour reproduction. Buyers should look for a wide-angle lens with a short focal length of between 17mm and 24mm. Landscape photography generally requires a large depth of field so buyers do not need a lens with a large maximum aperture. There are nine lenses manufactured by Canon suitable for use shooting landscapes, and these include the EF-M 22mm STM and the EF 17-40mm USM. |
| Sport Wildlife Lenses | Sports and wildlife photography requires speed and reach, as the subjects of both styles of photography are unpredictable and fast moving. Buyers interested in sports or wildlife photography need a lens with excellent range and clarity, and buyers are advised to look specifically for telephoto lenses with a focal length of between 100 and 300m. A telephoto lens with a large maximum aperture and an Ultrasonic motor will provide users with the shutter speed they need to capture fast moving subjects. Canon produced sport and wildlife lenses include the EF-S 55-250mm IS II and the EF 70-300mm IS USM. |
Buying Canon Lenses on eBay
eBay is an ideal place to buy Canon lenses and other camera equipment and accessories. Buyers will find that the majority of stock sold on eBay is a lot less costly than those found in retailers or on camera specialist websites. To find a suitable Canon lens, buyers should first head toeBay.com.au, and when the homepage has loaded they should click on the Cameras & Photography link within the Electronics drop down menu. On the following page, click on the Lenses link and when the listing page has loaded type the name of the desired lens into the search bar and press enter e.g. Canon landscape lens. Buyers should also visiteBay Deals as they may find the lens on sale here at a reduced price. Click on the Deals link followed by the Cameras title in the Electronics menu.
Conclusion
Canon has a number of different lenses available to buy for their line of digital cameras, and the different lenses are suitable for a variety of styles of photography. Buyers need to spend some time considering what it is they want to shoot, as this will be the deciding factor in the suitability of the different lenses.