Alright Upon knowing deflasking, transplanting and watering your vanda, how to actually maintain regular and healthy bloom throughout the year? fertilizer is important to the plant, depending on what you feed, how you feed, how much you feed, when you feed.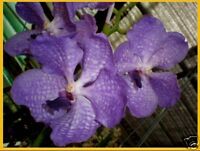 Nutrient for VANDA ORCHID.
What you feed
How you feed
how much?

when to feed?



All these factors makes your orchids skyrocket in no time and produces your anticipated bloom quickly and steadily.
Vanda loves high nitrogen fertilizer (25-9-9) portion throughout the year.

Feeding via spray or slow releasing pellet? would depend on your region. If you stay in region with dry climate, strongly suggest you feed them with spray, if you are those residing in wet zone. Slow releasing pellet is suitable as moist react and take effect slowly over time. Dosage? 1 Teaspoon is the guideline. Anything more than this won't be good, less? well your vanda don't get enough either. Feed nutrient only when the vanda plant has enjoy a stable and long enough stay in the medium, whereby it roots eats into the pot steadily. meaning no one would fertilise orchid when it is too young, or when it just got transplanted. It need time to settle before making and adopting new changes. Fertilizer feeding is 1 of them.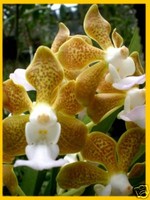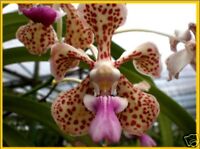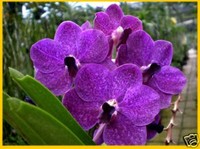 The best temp for vanda in the day is 24 -29 degree.C at night about 18 -24 degree. C Optimal sunlight and shady environment is heaven for vanda. Strong exposure to sunlight would cause the plant to dry up faster, cauing the result of wrinkled green foliage to dry yellow foliage. So take caution of light and temp as well.
We hope these fact really helps vanda and orchids lover, vote for our guide today and Visit our store for related item