How to Care for a Leather Watch Band

Many people love to wear watches, and not just any ordinary watch, preferably the kind that stands out. A wrist watch is often purchased after much consideration and thought, with such a large collection of beautiful watches in the market today.

The most important watch accessory is the leather watch band, leather being the preferred choice when it comes to watch straps. Here are some tips on caring for your leather watch band.

1. You don't need to wear your watch 24/7. Removing your watch when you go to bed allows the leather watch band to breathe.

2. Remove your watch before taking a shower or bathing. Leather and soaking water don't mix. Even water-resistant leather will succumb and weaken in the end – so keep it dry to prolong its life.

3. It is important to clean the watch band on a regular basis to remove dirt, perspiration, odors and stains that all contribute to a watch band's wear and tear. Avoid using a wet cloth or immersing the leather in water. Put a small dab of mild, moisturizing hand soap on the cloth and scrub the watchband on both sides. Rinse and dampen the cloth with clean water and wipe the watchband clean. Dry the watchband thoroughly, and then allow the strap to air-dry before wearing the watch.

4. A more thorough clean should be done every couple of months. You will need to detach the watch band from the watch. (If you have difficulty doing this, then you could request assistance from your local jeweler or watch maker).
Rub the watch band completely using saddle soap, or leather wax and wipe off any excess. This should restore the leather's natural luster. If you don't have saddle soap, use a small amount of olive oil, apply to the band, and meticulously rub it into the leather. Finally wipe the band with a clean dry cloth.
**Note that there are numerous leather cleaning, maintaining and restoring products, and many that can be used on your leather watch band – the type of leather is the key to choosing the right product.

5. When other methods fail to remove heavy stains and dirt, you can use a simple homemade mixture of baking soda and water. Mix a tablespoon of baking soda into an equal amount of water to form a paste. Apply the paste on every part of the watch band, and leave it on for some time or for the night. Subsequently, wash the paste off, and leave it to dry completely before reattaching the watch to the watch band.

6. Keep it loose ... the watch band, that is. When you wear a watch band too tighly, the motion of your wrist will constantly stretch and stress the band, causing it to age and show wear before its time. Your circulation can also be compromised.

7. Take care when putting on and removing the strap. The action of tugging and twisting the watch band against the buckle as you go will wear down this spot like nothing else, so be careful not to wrench the strap at a sharp angle against the metal as you do so. Instead, grip the band on either side, rather than grasping the tip, and gently slide it in and out of its clasp.

The main thing is to ensure that you clean your leather watch band regularly, to prolong it's life. A leather band may last one year, it may last ten years, and often it comes down to how it is maintained.

Apart from looking great, a well cared for watch band does the very import job of securing your watch to your wrist. If your watch band fails or breaks, then chances are you will lose your watch. What better reason to take good care of your watch band!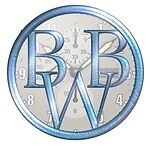 BargainWatchBands - Visit our Ebay Store