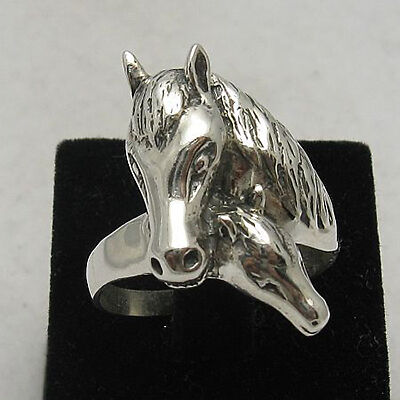 The beautiful lustre of silver makes it one of the most sought after precious metals in jewellery. As a natural material, however, silver is more prone to react to environmental factors like chemicals in the air, which can leave its signature shine tarnished. Fortunately, proper care techniques for silver jewellery are manageable and easy to learn, and eBay has a collection of products to help keep your silver sparkling.
An Ounce of Prevention
When it comes to tarnish removal, the sooner you notice the jewellery's discolouration, the easier it is to restore it back to its original state. Regular polishing is an excellent way to prevent tarnish in the first place, and this cleaning method is conveniently performed from the comfort of your own home. It's best to use a felt cloth as opposed to tissue paper or paper towels, so as not to leave scratches on the piece. Once the tarnish has turned brown or black, professional cleaning is recommended. Always store silver after wear, and do your best to protect it from exposure to chemical, perfumes, hair products, household cleaners, cosmetics, and chlorine. Never leave silver out in the sun, either; the metal's tendency to oxidise will result in colour changes from light exposure.
Storing Your Silver Jewellery
As with all jewellery, silver pieces are best protected in clean, dry storage containers or jewellery boxes, preferably with fabric-lined compartments or in felt or velvet jewellery bags. Remember to keep various pieces sorted in their own compartments to avoid potential scratching, tangling, and breaking due to contact with other jewellery. Limiting silver jewellery's exposure to light and air will help prevent tarnishing, as well. Sealable plastic bags can also be used as a storing method to help reduce air exposure. When storing silver jewellery, limit any contact with wood, which may contain acidic compounds that can prove damaging to silver's finish. Tarnish prevention storage bags are also available to help ensure that silver pieces stay resilient over time.
At-Home Cleaning Solutions
Since silver oxidises so easily over time, it's critical to regularly clean and polish any silver pieces in your collection. To create a silver-cleaning solution at home, simply combine mild soap with water in a bowl, and then place the silver into the solution. Using a soft cloth or sponge, gently clean the silver with the soapy water. Dry the silver by lightly patting it with a soft, absorbent towel. Once the piece is dry, apply a silver polish to buff any tarnish off the jewellery as needed. Most individual polishes have unique instructions for use, so make sure to follow the suggestions provided. Phosphate-free detergents can also be safely used for silver jewellery cleaning.
Silver Dips
For particularly stubborn or darkened tarnish, store-bought silver cleaning solutions are typically the most effective cleaning method. These dips are very effective at tarnish removal, but they can prove damaging to porous gemstones, especially pearls, malachite, sodalite, lapis lazuli, turquoise, amber, and white opals. If any silver jewellery pieces contain these stones, they are best left to professional cleaning, so as not to strip the colour and polish off of these delicate items. Ensure that you remove gemstone jewellery and wear rubber gloves when using any silver dip, and look for non-toxic formulas that offer safer ingredients. Don't allow the jewellery to soak in the dip for longer than the recommended time, and don't rinse the piece with cold water. Doing so often results in a white, filmy residue which is difficult to remove.
Alternative Cleaning Methods
Many people swear by less traditional cleaning methods for effectively cleaning silver jewellery. One of the most common of these is the use of aluminium foil and baking soda. A sheet of aluminium foil is placed at the bottom of a large pot, which is then filled with the silver jewellery and enough water to cover the pieces entirely. Four tablespoons of baking soda and four tablespoons of salt are then added to the water and brought to a boil for several minutes, depending on the level of tarnish. For mild cases, two minutes is ideal, while heavy tarnish may require approximately three to four minutes of boil time. Going over four minutes is not recommended due to salt's corrosive nature toward silver with prolonged exposure. After the time is complete, remove each piece from the water with a pair of tongs. Rinse the silver pieces with lukewarm water to thoroughly remove the salt, and then dry and buff each piece with a non-abrasive cloth.