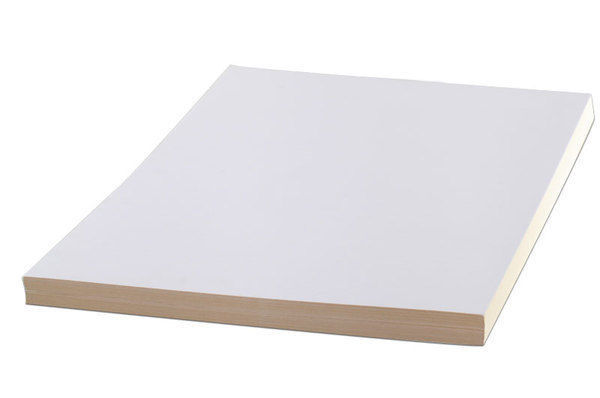 The serious artist is committed to making their work the best it can be. Subsequently, if using sketching pencils, charcoal, watercolour pencils, pastels, or any of the other tools used on paper, artists need to be aware of cartridge paper, what it is, and the different types available.
What is Cartridge Paper?
In basic terms, cartridge paper is an improved version of regular paper. Regular printing paper is thin and smooth, which is excellent for typed and written text, but not good for any art beyond the most basic sketches. Cartridge paper, meanwhile, is heavier, thicker, and made from higher quality materials. It is more durable and resistant than paper, and can greatly improve the appearance of drawings. This is because it is specifically designed for drawing, whether professionally or as just a hobby at home. While regular paper and cartridge paper look the same from a distance, it is easy to tell them apart up close. Cartridge paper can be identified by its thickness (it feels more like card than paper) and it has a rough, textured surface.
Different Types of Cartridge Paper
Compared to regular paper, any cartridge paper will improve the appearance of a drawing. However, not all cartridge paper is the same.
Thickness
The thickness of cartridge paper is important, and varies widely. The thickness of paper is measured by GSM (grams per square metre); the higher the number, the thicker the paper. Cartridge paper generally falls between 140 and 320 GSM, but cheaper cartridge paper may contain less than this. Paper less than 140 will be liable to tarnish quickly, especially if used with any type of water colours - regular printing paper is around 80 GSM and is ruined with a little bit of spillage, after all. However, it is not true that the higher the GSM, the better the paper will be for art. There is such a thing as being too thick.
Texture
An equally important consideration is the texture of the paper; cartridge paper that is very heavy and thick but also smooth will not give the same detail of texture as a lighter paper that has a rougher surface.
Format
Buyers also need to decide on a format for their cartridge paper. The sheets can come bound within an assortment of pad styles (like a flip book, or a traditional book) and in a range of sizes, from small sketch squares to large individual sheets of paper. The larger the paper, the higher the cost. Similarly, individual sheets tend to be higher quality than pad bound sheets and are also more expensive.
There is no such thing as an all-encompassing 'best' cartridge paper. As a result, artists will benefit from sampling a few different types before deciding which texture, thickness, and size best suits their artistic needs and style.