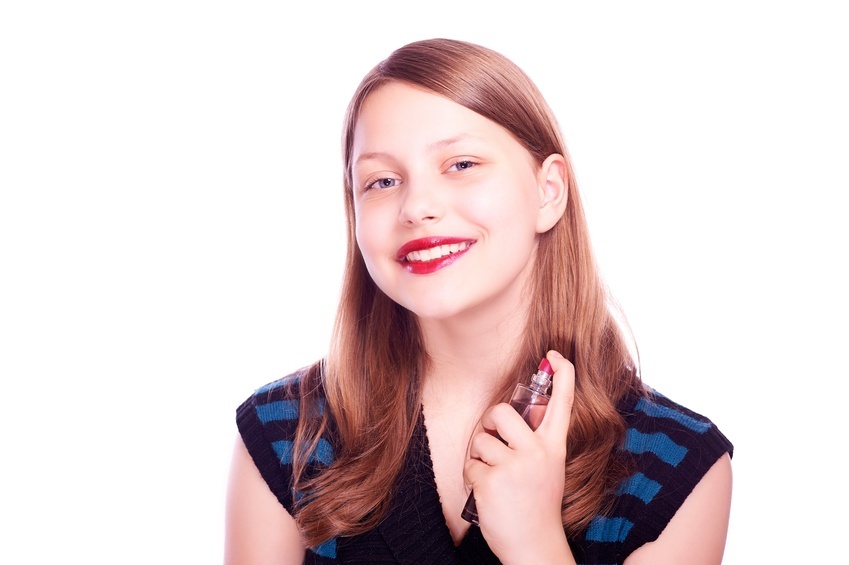 In addition to fashion items, Chanel has established itself as one of the top producers of fragrances for men and women. Beginning with its signature Chanel No. 5, the company is one of the most well-known makers of fragrances around the world. When comparing the different Chanel fragrances, shoppers can choose from a wide variety of scents. They can choose a product based on gender and by smell, with each Chanel perfume designed to evoke a certain feel or exotic location. Fragrance shoppers can find Chanel No. 5, as well as a multitude of other Chanel perfumes, available on eBay.
Perfume Terminology
When buying perfume, shoppers need to have an idea of the type of fragrance they want. Knowing the nomenclature used when referring to perfumes can help determine the exact perfume they desire. This includes such terms as the note, heart, and base of the perfume, all of which go a long way toward determining the smell a particular perfume exudes.
Fragrance Creators
Since 1920, Chanel has employed a total of three perfumers, Ernest Beaux, Henri Robert, and the current perfumer, Jacques Polge. Perfumers create the perfumes with an almost artistic flair. Also called a nose, perfumers receive training in conveying such abstract concepts as moods in the composition of a fragrance.
Notes
The notes of a particular fragrance make up the descriptors of the scents a wearer smells upon applying the perfume. Perfume makers break down notes further into head, heart, and base notes, each detected at certain times after application.
Head Notes
Perfume wearers perceive the head notes typically immediately after putting the perfume on. The scent of the head note consists of small light molecules, and generally dissipates quickly. The heart and base notes likewise contribute in some small part to the head note of a perfume, but do not really come into play until later.
Heart Notes
As the head note dissipates, the heart note kicks in. The heart note represents the main part of a fragrance and emerges during the middle part of a fragrances lifespan. These notes appear anywhere from two minutes to an hour after application and tend toward a more mellow or rounded smell.
Base Notes
The base notes of a fragrance come into play while the heart notes still hold sway, and together with the heart notes make up the main theme of a perfume. The base notes help ground a fragrance, giving it depth, and often help boost the strength of the heart and head notes. Base notes do not usually come into play until after 30 minutes, with some lingering way after the heart and head notes have dissipated.
Chanel Fragrances
Chanel offers a large line of fragrances for both men and women. These include the iconic Chanel No.5, Chanel Coco, Allure, and more.
Fragrance Name

Gender

Description

Women

Oldest fragrance of the Chanel line

Containing a mixture of rose and jasmine, Chanel No. 5 reminds one of the pristine polar freshness of the Russian frontier

The scent has changed little since its creation

Women

Oriental fragrance with the hint of spice

Head notes include coriander, pomegranate, mandarin orange, peach, jasmine, bulgarian rose, and a mixture of lesser scents

Women

A scent of flowers and sensual spice

Head notes of lemon, pineapple, and pink pepper

Heart and base encompass hyacinth, jasmine, iris, amber, patchouli, vetiver, and white musk

Women

Released to commemorate Coco Chanel's 19th birthday

Balsamic-green scent

Head notes of bergamot, heart notes of rose and iris, and base notes of vetiver, oakmoss, and leather

Women

Fresh and citrusy with a rich, complex fragrance

Scents of lemon, mandarin, jasmine, and sandalwood, among a variety of other notes

Women

Perfect and pure fragrance

Head notes include sweet mandarin

Peach and melon make up the heart notes, with base notes of jasmine, vetiver, and oakmoss

Men

Fresh and sharp fragrance

Head notes of aldehydes and water

Spicy and woodsy heart notes, and a base of white musk, tonka beans, and amber

Men

Woody aromatic scent for men

Features nutmeg, ginger, sandalwood, and other notes

Comes in an aftershave lotion as well

Men

Composed of spice, wood and vanilla

Head notes include rosewood and coriander

Later notes include Bulgarian rose, carnation, and cinnamon

Men

A classic male scent with a refined fragrance

Citrusy head notes in verbena, lemon, neroli, and orange

Heart notes include cardamom, coriander, basil, and ginger, with oakmoss and cedar base notes

Men

A fragrance of individuality and strong character

Head notes include lemon, lime, clary sage, myrtle, coriander, and bergamot

Heart notes bring thyme, basil, rose, and jasmine into the mix, followed by a base of patchouli, castoreum, and other scents
When buying fragrances, shoppers should attempt to test the fragrance on their skin beforehand. Fragrances can react differently with different body chemistries, so shoppers need to make sure the fragrance works with theirs before buying.
Find Perfume on eBay Deals
Shoppers trying to find a good deal on perfume can look on eBay Deals. One should check back on a regular basis as new deals appear daily on the site.
Shopping for Chanel Fragrances on eBay
Shoppers can easily find the Chanel fragrances they seek on eBay. They can accomplish this by entering keywords specific to the different Chanel fragrances available into the search bar located on every eBay page. Fragrance shoppers can further refine their search using the categories presented according to gender, fragrance name, fragrance type, bottle size, and new and used items. Before buying any fragrance, check to see if the perfume goes with your body fragrance. This can include examining fragrances at a local retail shop before purchasing online. Shoppers can find a wide selection of used and new Chanel perfumes on eBay.