What does someone do when an item purchased from a Chinese eBay Store - YILITEC - is dirty to such a level it's unhygienic to use?
What would you do if you bought 20 or more earphones in such a condition?
Let me tell you my experiences with Yilitec of such a purchase... You may even get a laugh at my stupidity :p
I needed a bunch of earphones to on-sell. But before I go ahead and purchase 20 earphones I best try out the items and the eBay store, so I only bought 5 earphones.
Payment of $5 went smoothly, a confirmation email was given with payment and shipping dispatch. To easy I thought and hoping the items would arrive soon.
About 3 weeks latter the earphones arrived. All ok. They were good looking, Ok build quality, Sound quality could be better and individually packed in small plastic polly bags.
Perfect to on-sell with for a small markup.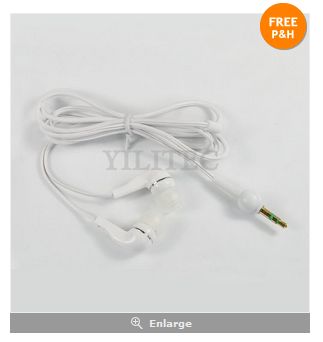 Soon after checking the 1st lot of earphones I purchased an additional 20 earphones. Having some idea of what to expect and how long it would take for them to arrive.
Again, about 3 weeks later the earphones arrived. But - and from here onwards it just a ride -
The new lot of earphones were not individually packaged. They were all shoved in a bag. When I opened the bag bits of dirt, and what appeared to be Human Ear or Nasal Hair was found!
YUK! How freaking disgusting! Do they really think it's fine to insert earphones like this inside an ear canal?
So I took some photos and sent Yilitec a message right away.
Responses were slow, and vague.
At 1st they were adamant the earphones where ok to use. I then had to remind them of what else was in the packaging - Human Hair or who know what -
Ugg! it still makes me want to gag, and get an ear bud to clean out my ears!!
Finally they requested I send the earphones back.
Hardly worth it. The postage back ($17) was going to be just as much as the total cost of the earphones ($20).
Yilitec said they would send an additional 10 earphones making a total of 30 to compensate for their mistake.
So I packed them for their trip back to China.
I had not left any feedback. I would give Yilitec a chance to resend the earphones.
Ebay soon sent a notification to leave feedback before a certain date or if there was a problem with the items to open a dispute with PayPal. So with that advise I did.
There was no chance I would receive the new earphones in a couple of days. So I opened a dispute and waited for the new earphones.
Yilitec constantly asked me to close the PayPal dispute, and I constantly replied advising I would once I had received the new earphones.
Weeks, actually months had now passed. Right on the Last day that PayPal gave to resolve the dispute. I received a package from China. There was no need to guess what was in the package so I closed the dispute.
Stupid, Stupid me! I should have checked the earphones before closing the dispute as once a dispute has been closed it can't be reopened.
Yilitec sent 20 earphones, not 30 like they had promised.
I sent them another email. They replied advising they can only send what was originally purchased. Oh for the love! They had blatantly lied about what they were going to send back for compensation, for their wrong doing!
So, I now go and leave feedback but can't because .. well it's been so long Ebay has no option to leave feedback for items that were not responded to within a short time period. I think 30 days.
What does one do? Well this is what I did.
I wrote this guide, expressing my experiences. In the unlikely situation someone reading this guide and save them going through this. Or they laugh at this experience.
For me It's all therapy and I feel a little better being able to vent.
Thanks for (listening) reading. You guys are a lot cheaper than a Therapist..
and earphones LoL
If I get enough Positive feedback I'll come back and add Photos and Copy of invoices.
I might try to purchase One more earphone for $1 and leave feedback and update this too...
Cheers'
EDIT: Ive been banned to purchase anything from Yilitec. So if anyone would like to do me a favor for $1 please do so ;)