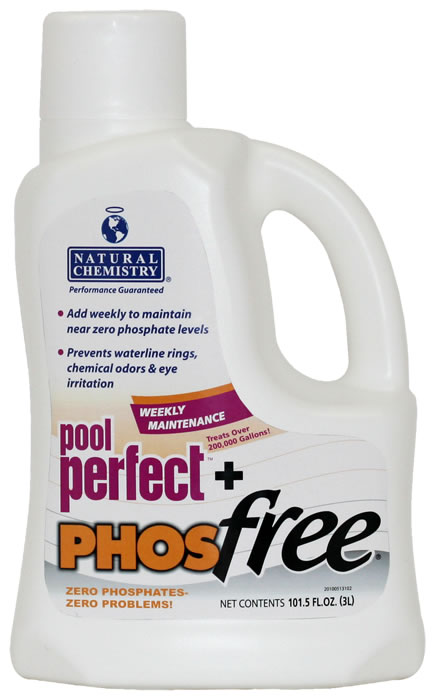 When in use, swimming pool water should be checked approximately three times a week. Over the length of a summer, properly maintained pool water can require dozens of kilogrammes or litres of pool cleaners. Whether swimming pool owners choose traditional chemicals or green pool cleaners, they should browse eBay for a wide selection of products that can be shipped to their homes.

Traditional Pool Cleaners
Traditional chemical pool cleaners are inexpensive and effective. One or more of the three chemicals listed below can be used to maintain most pools. However, some swimming pool owners may be concerned about the possible long term effects of using these chemicals.
Calcium Hypochlorite
Calcium hypochlorite is a common substance used to add chlorine to swimming pools. The chlorine disinfects the water while preventing algae and bacteria from growing in the water. Users living in areas with hard water may not want to use calcium hypochlorite, and should consider liquid chlorine instead.
Lithium Hypochlorite
Often used as a "pool shock" to kill all foreign agents in the pool water, lithium hypochlorite is another type of chlorine that can be used in place of calcium hypochlorite. Some pool cleaners believe that lithium hypochlorite is less likely to bleach a swimming pool liner because it dissolves more easily. This chemical also does not increase the calcium hardness or cyanuric acid levels in the pool.
Trichloroisocyanuric Acid
Trichloroisocyanuric acid is another type of sanitation agent. This chemical is also used to inhibit the growth of algae, bacteria, and other pool water contaminants. Overuse of trichloroisocyanuric acid can impact the effectiveness of the chlorine in a swimming pool.

Green Pool Cleaners
These cleaners and chemicals allow swimming pool owners to diminish or eliminate the traditional chemicals they would otherwise use to maintain their pools.
Salt Chlorinators
During the process of electrolysis, salt breaks down and creates a natural form of chlorine. Some swimming pools use salt and a chlorinator to create this chlorine to disinfect swimming pools. Because chlorine is not added directly to the pool, some people believe that this form of naturally occurring chlorine is safer.
As the chlorinator creates more chlorine, the pH within the pool can rise and make the chlorine within the pool less effective. A chlorinator with an automated system can track the pH of the water and add muriatic acid or carbon dioxide to alter the pH as necessary.
Liquid Oxidation Pool Cleaners
Oxidation systems use UV light or electricity to create ozone that will destroy many types of organic contaminants, such as bacteria, algae, and waste. While proponents of oxidation cleaners say they can be used without chemicals, many pool cleaners report better results when oxidation cleaners are combined with very low levels of chlorine.
Copper and Zinc Ionisation
Ionic filters are placed in the pool filter to prevent algae and bacteria growth. The copper should prevent algae growth, while the zinc targets bacteria. If used improperly, these filters can stain the pool. Ionic filters are often combined with oxidation pool cleaners to target contaminants.
Sonic Waves Pool Cleaners
These machines emit sound waves that target algae and other undesirable contaminants. They are mostly used for preventing new algae from forming within already cleaned pool water. They cannot be used to clean a pool that already has significant algae formation.

Safely Handling Pool Chemicals
All pool chemicals and cleaners should be stored out of the reach of children. Even some green pool cleaners can still burn skin and create other hazards. All chemicals should also be used with a pH meter or test strips to create the proper concentration of chemicals in the pool.
When storing any type of pool chemicals, buyers should be sure to keep them away from excessive heat. They should always store liquid chemicals below dry chemicals on a shelf to prevent the chemicals from accidentally combining during a spill. Pool chemicals should never be combined, even if they are the same type or from the same manufacturer. Swimming pool owners should also be very careful to prevent dry and liquid chemicals from being exposed to moisture while being stored.

Purchasing Pool Cleaners and Other Supplies on eBay
To find pH testers, chlorinators, and other pool maintenance equipment, buyers should browse eBay's Pool, Spa, and Beach category. To find that category, shoppers should click on the "Shop by category" option to the left of the eBay search bar. They should then select the Home and Garden category. Within that category, they can then select the Outdoor Living category, and then navigate to the Pool, Spa, and Beach category. A keyword search can also yield fast and useful results without browsing.

Conclusion
Before choosing any type of pool cleaning system, home owners should carefully research all of the options available to them. Possible concerns about future health risks from traditional chemicals should be balanced by recognising the risks of swimming in inadequately maintained water. Pool technicians can also make specific equipment and chemical recommendations to manage a swimming pool's water.