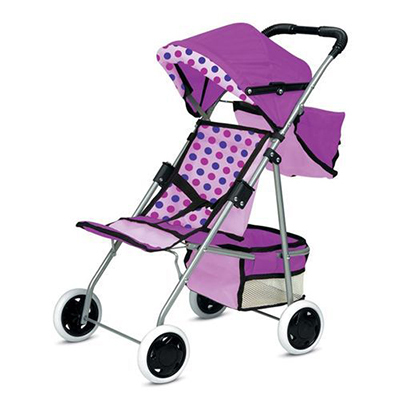 A reliable pushchair is an important accessory for parents of youngsters. Because pushchairs come in a variety of styles, finding one that suits each family's unique needs can take some time. Parents should consider each type of pushchair as well as their different advantages when shopping for one on eBay.
Travel System Pushchair
A travel system pushchair grows with your child. These pushchairs allow you to snap your infant's car seat into the base of the stroller, which is a convenient option for newborns and very small children. In this type of chair, babies face the person pushing the pram. When the baby grows out of the infant car seat, he or she can be conveniently placed in the forward-facing seat of the travel system pushchair. Travel system pushchairs are smart investments for parents who want a long-lasting stroller.
Umbrella Pushchair
A lightweight umbrella pushchair works well for navigating small or crowded spaces. These pushchairs weigh as little as 5 kg, and include 5-point harnesses that keep the child secure in an outward-facing seat. Many styles include sun shades that keep baby's delicate eyes and skin out of the sun. Other features of these lightweight pushchairs include cup holders for mom, small trays in front of the child, and storage pockets and baskets. While age and weight requirements vary depending on the model, umbrella pushchairs are typically suitable for children ages 6 to 36 months.
Jogger Pushchair
Parents seeking a durable pushchair that allows them to exercise while transporting their child will appreciate the jogger style. These models feature 3 wheels -- 2 in the back and 1 in the front. Some pushchairs offer a fixed front wheel that does not turn; this is ideal for parents who intend to jog with the stroller, as it offers additional stability and a smoother ride for the baby. Other models have a swivel front wheel that moves with the stroller. A swivel wheel is convenient when navigating tight turns and small spaces. In some models, the front wheel can either swivel or be locked into place.
Shopping Considerations
Several factors should be considered when shopping for a pushchair.
Use
How the child -- either by fast-paced walking or jogging -- will need a pushchair designed for aerobic activity.
Special Features
Pushchairs offer a range of high-tech and interesting features. While parents will not need every feature, they likely will want to seek out a few that will be useful to them. For instance, some include speakers, allowing you to listen to an MP3 player while walking or jogging with your child. A sun shade is an important feature if the pushchair will be used frequently outdoors. Some parents might prefer a tray in front of the child's seat, while others might like the convenience of no tray, which makes it simple to place the child in the seat.
Seats
Finally, the number of children will dictate the type of pushchair to purchase. Parents with one small child will need a model with just one seat. Parents of multiple children -- whether they have twins, triplets, or an older toddler and younger baby -- will need to choose pushchair varieties with more seats. For multi-seat pushchairs, shoppers will need to consider whether they want the children to sit side by side, facing each other or one child in front of the other. Double- and triple-seat pushchairs offer different seating configurations for siblings.