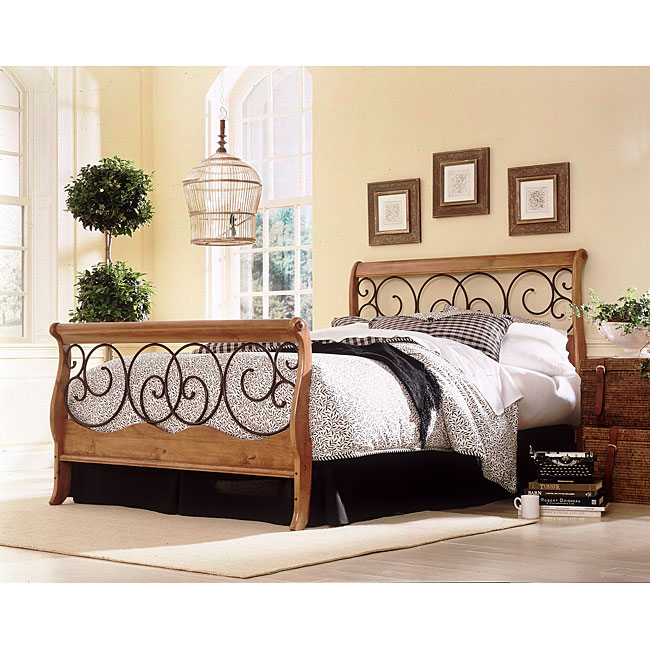 Choosing the right bed can determine a person's happiness for a long time. The average person sleeps eight hours per night, and the wrong bed can turn sleep into an ordeal. Because most beds usually last for ten years or more, it is important to choose the right bed, even for those with a low budget. Buyers should consider how much they can afford to spend and then choose a bed inside of that budget. While some buyers try to spend as little as possible on their bed, other factors including the size, number of people sleeping, and future changes are important as well for making a wise purchase.
Bed Budget
The first step of purchasing a bed is to set a budget. It may be a good idea to save ahead when possible. However, those who need a bed because they are moving do not have this luxury. Those on a very low budget should look for deals on beds if they want a new bed.
Bed Sizes
Most bed sizes are standardized per region or country. Bed size measurements are especially important when buying imported beds. There are seven standard bed sizes in Australia.
| | |
| --- | --- |
| Bed Size | Measurements (cm) |
| | 92 by 187 |
| Extra Long Single | 92 by 203 |
| King Single | 106 by 203 |
| Double | 137 by 187 |
| Queen | 153 by 203 |
| King | 183 by 203 |
| Super King | 203 by 203 |
Most adults feel cramped in a single bed, although those looking for a very space conservative option can choose a single bed. Extra-long singles and king single beds are sometimes good for adults, but still more often left to younger family members. Single adults who live in small spaces can choose a single bed but there is no room to toss and turn, and no room in case they decide to move in with a partner.
Double beds are a common choice for single persons who do not expect to be in a relationship. Double beds offer enough room for one person to move around as much as they like without costing as much as a larger king or queen size bed. Couples often choose the queen or king, while the super king is usually a luxury choice.
Long Beds
Manufacturers label many beds as 'long' but most people have no idea what this means. In mattress sizing, it means that the bed is 203 centimetres long, or the same length as a king sized bed. Taller people usually need long bed sizes. Anyone with dogs or other pets that sleep on the bed might also appreciate a longer bed. However, long sizes cost more than standard sizes, so anyone who has no trouble sleeping in a standard length bed has no reason to upgrade.
Wide Beds
Wide beds are one size larger than the standard. Buyers who would like a little more room without paying the full price for the next size up can look for a wide size as a compromise. Wide beds are between 10 and 20 centimetres wider than the standard size. Wide beds are a commodity for most and not always worth the money. However, a wide double bed is bigger than a double but costs less than a queen.
Bed Size vs. Cost
An important aspect of choosing a size that suits a budget is deciding the maximum size required by the people sleeping in the bed. Typically, two people are not comfortable in anything smaller than a double. Most couples find that double beds eventually feel cramped, especially if one or both partners toss and turn at night. In this case, a queen bed is a great size choice. While a smaller bed might cost less, it costs significantly more to purchase a small bed and then later upgrade to a bigger bed. Instead, make the right purchase the first time to ensure that the bed lasts for a long time.
Getting a Good Deal on a Bed
Getting a good deal is important for any buyer but especially for one on a budget. Buyers can save money and get a bigger bed by looking for deals on beds, looking for used beds, and buying full bed sets. Full sets cost less per item in the set, meaning that while they cost more money at first, the buyer saves more money over time. For example, a bed and mattress set costs as much as 40 per cent less than purchasing the two separately. While this is not always true, buyers can look into this and other options, to get great deals on their beds.
Used Beds
One thing that anyone on a budget can consider is that it is always possible to purchase a used bed . A used frame is most likely just as good quality as a new one and, as long as it is sturdy, is just as good of a purchase. However, most buyers do not like to buy used mattresses unless they are relatively new. Buyers can inspect the shape and condition of either before considering them as a used purchase.
How to Buy a Bed on eBay
Buying a bed requires setting a budget and choosing a style.Bay has a lot of choices and great prices, for example in the eBay Deals section, for those with less money to spend. Shipping time is also a consideration for online purchases as some sellers may take several days or longer to ship. Buyers can consider measuring the space for the bed before choosing an exact style to make sure it fits. Finally, most buyers should consider the quality vs. value of the bed as the average bed lasts for ten or more years. Choosing the right bed ensures that the buyer is happy with the bed longer rather than replacing it after one or two years.