Creating unique and original Christmas cards for family and friends can be almost as much fun as choosing the right gift. Handmade Christmas cards that feature festive scenes and holiday traditions bring the spirit and joy of the season to everyone who receives them. Use these homemade Christmas card ideas and begin a new holiday tradition this year.
1
Stamped Cards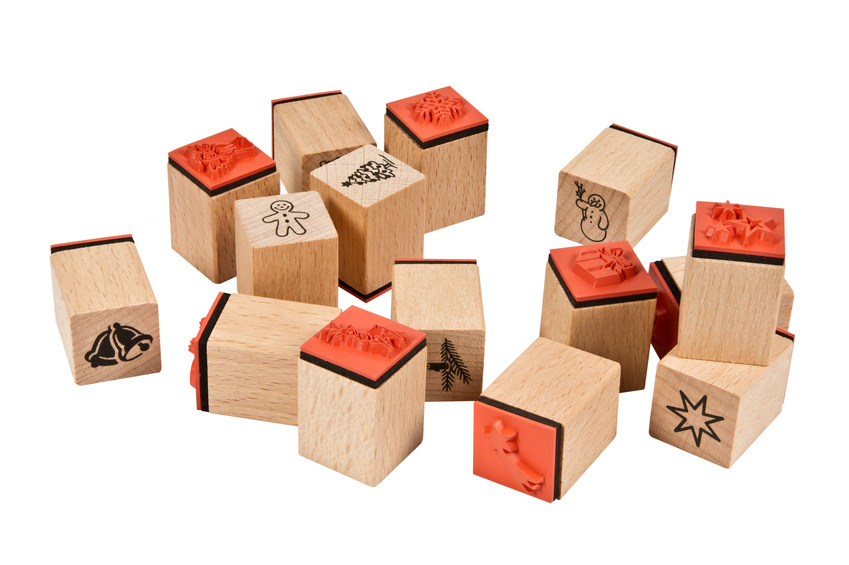 Ink-stamped cards offer even the most novice card maker and artist an opportunity to create one-of-a-kind Christmas cards for everyone on the card-giving list. Stamps come in a variety of sizes, shapes, and scenes, offering many different card-design choices. Holiday greeting and quotation stamps let you create just the right wording to express Christmas cheer. Wreath stamps, Christmas tree stamps, and star stamps add a touch of whimsy to these most-loved symbols of the season. Use rubber stamps and pigment ink pads on heavy-weight card stock for the best results.
---
2
Cards that Sparkle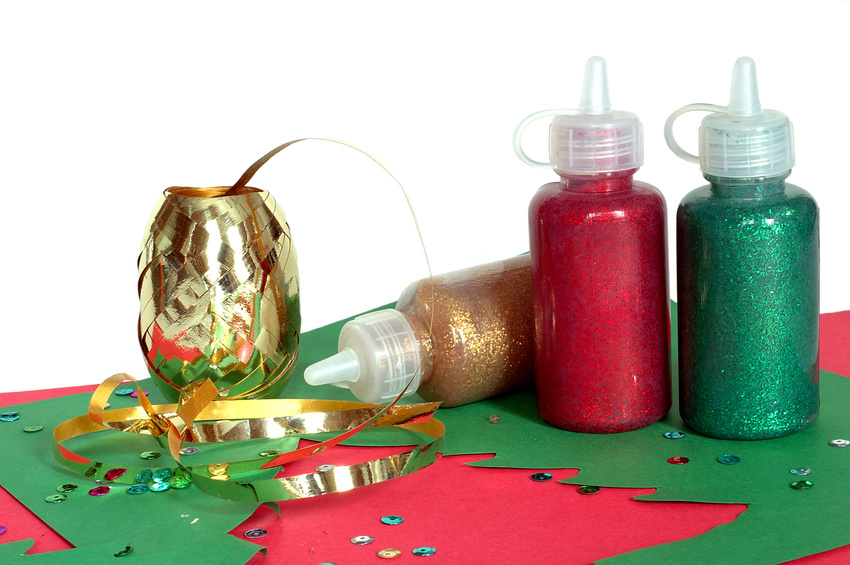 Using glitter on glued designs creates a sparkly effect for Christmas cards. Apply regular school glue to letters, scene outlines, and holiday symbols. Use glitter from glitter shakers in gold, red, silver, or green and shake glitter over the wet glue lines. Shake off excess glitter over a garbage can or onto a parchment-covered work area and let dry over night. Add a slip of parchment paper over the glitter design before inserting into envelopes to help keep the glitter stable.
---
3
Sandy Cards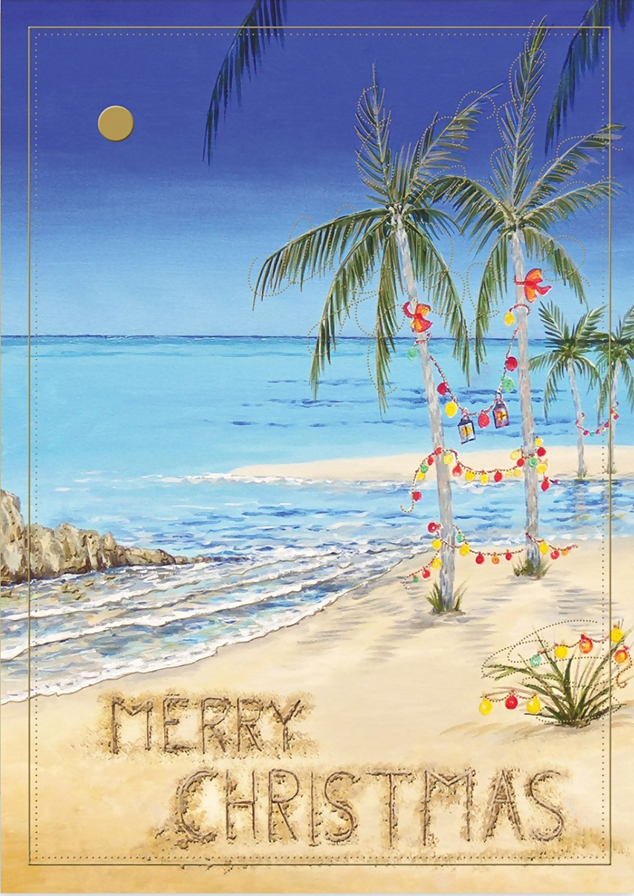 Australian Christmas is all about fun in the sun and school holidays. Use sand-coloured glitter that is more matte than standard glitter to add depth to Christmas cards depicting a scene on the beach. Brush on liquid school glue to large areas and shake sand-coloured glitter onto the wet surface. Shake off excess glitter and dry over night. Add a slip of parchment paper over the sandy design before inserting into envelopes to keep glitter in place.
---
4
Gift-Tag Cards

Gift tags are a great way to utilise an inexpensive decoration on a handmade Christmas card. Use heavy card stock in green or red and score and fold in half using a bone folder for neat edges and clean folds. Choose a variety of gift tags that will fit easily on the front of the card. Victorian gift tags, fun gift tags, and modern gift tags in bold colours add depth and personality to the front of plain-coloured card stock. Arrange multiple gift tags in Christmas shapes, like wreaths, angels, or stars, or keep it simple with just one gift tag applied to the outside of the card with an equally simple message inside.
---
5
Cut-Out Cards

Cut-out cards are a bit more complicated than other types of handmade Christmas cards, but the work that goes into them is well worth the reward of giving this fun and unique holiday greeting.
Holiday Shapes
For this type of card, use one piece of card stock and one piece of paper, each in a different colour. Trace the design you want - popular choices include wreaths, stars, or angels - onto the piece of paper. Place the traced design onto a cutting board and use a utility knife to carefully cut the design. Using a glue stick, apply adhesive to the back of the cut-out and place on the card stock. Insert the same colour paper as the cut out into the middle of the card for message writing.
Window-Pane Cards
Window-pane cards are a simple and fun cut-out option. Design a scene on the front of one piece of card stock that has been cut and folded to size. Use rubber stamps with holiday scenes, or glue on beach photographs or family photographs. Using a second piece of card stock in the same colour, trace window panes and cut out on a cutting board with a knife. Place the cut-out window panes over the winter scene and glue in place.
Photo Cards
Photo cards let others see how families have grown and changed throughout the year. Customised photo cards can be ordered online and delivered right to your door in time for holiday distribution.
---
Conclusion
Handmade, uniquely designed Christmas cards provide lasting memories for the recipients. Online retailers like eBay can often provide good deals for high-quality supplies. With a little imagination and a few well-chosen craft supplies, handmade Christmas card can become lasting treasures for years to come.