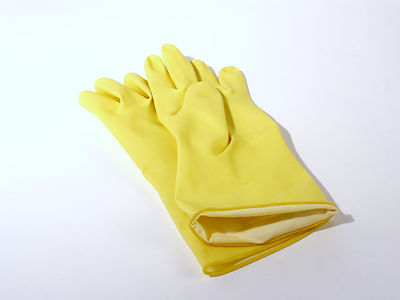 Have you ever received a phone call from a loved one or friend calling to tell you they'll be over in 10 minutes? After the first wave of panic and shock dissipates, you would usually look at the mess in your home and think 'how can this be done' in ten minutes? It can! Here's how to do it.
SURVEY THE AREA TO ASSESS THE DAMAGE
Assess the areas where you would most likely take a guest. Are there piles of plates in the kitchen or kid's toys helter skelter in the living room? Do you have piles of unopened mail on the coffee table? Close the doors to rooms your guest won't normally enter. Ensure the bathroom is clean too!
Collect THE TROOPS!
Get your kids to help clean the house. You can even make it a game. Whoever cleans the fastest gets to choose tonight's meal. If your kids are teens, 'persuade' them with pocket money or a lift to the shops.
Remember the saying, "Many hands make light work."
SURFACES
Do a quick dust on all surfaces and make sure you don't forget the front door and living room. Pick up any kid's toys, loose magazines, plates or shoes from the area and place them in their rightful spot. If you're strapped for time, take an armful of clothes from the couch and toss them into the nearest closet or bedroom. You can put them away after your guest leaves.
KITCHEN SURFACES
Cleaning the kitchen should take about 3 minutes. Gather any dishes in the sink and stash them in the dishwasher. If you don't have one and you're running thin for time, put them in the oven. But DON'T forget they are there. (This is important fire safety advice!)
Give counters a quick wipe down with a dust cloth and take a paper towel and do a quick wipe down inside the sink.
FLOORS
Your floor is one of the first things you're guest will see. Grab the vacuum and do a quick once over. It will pick up any dropped food, animal hair and give the impression of a clean floor.
In the kitchen, grab a wet mop and quickly wash the floors. While the mop is still wet, give the bathroom floor a quick rundown and then hide it outside out of sight.
BATHROOM
Do the best you can in the last minute with a quick wipe-down of the bathroom. Be sure to clean the toilet and sink. Throw dirty towels in the wash and put out fresh ones. Stash any deodorants, tooth brushes, paper towels or anything else in the cabinet under the sink. Light some candles or spray room deodorizer which will mask any nasty smells.
TIME'S UP!
Take a deep breath or two and greet your guests with a smile. Chances are your guest will comment on what a wonderful, clean place you have and use this opportunity to give them a quick tour to the kitchen or lounge room (wherever you will entertain them).
Sit them down, offer a drink and pour one yourself! You did a marvellous job!
Deluxe Products is a fully Australian-owned company with a focus on offering quality in-demand lifestyle and consumer products direct to the public. They've selling online since February 2001.