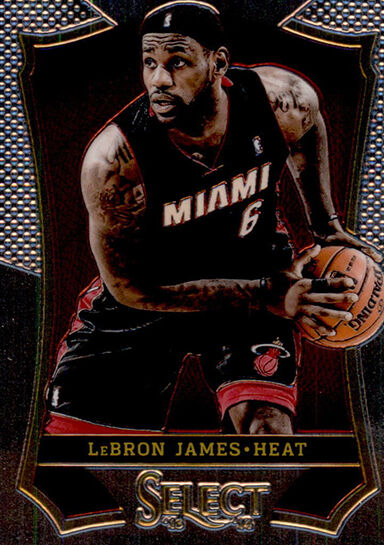 Although basketball cards are not quite as popular as baseball cards, they hold appeal and value to sports fans and avid collectors nonetheless. Fans collect basketball cards of their favourite players for personal enjoyment, while others collect them to buy and trade. As with baseball cards, rookie basketball cards are among the most popular varieties in the card industry. Some cards come in sets or lots, while others are available as individual cards. These items vary in age and price; vintage cards date back to the late 1960s, and are generally the most valuable cards.
Beginning a Collection
Building a basketball card collection involves three basic steps: getting cards, maintaining and organising the collection, then selling and swapping cards. For novice collectors, getting the cards is the first step towards building an impressive and showcase-worthy collection. After accumulating cards, fans and collectors can sell or trade cards, or purchase new ones, to get cards missing from their collections. Basketball card collections begin in several ways. Many novice collectors begin acquiring rookie cards, and then add cards for lesser-known players as the collection grows. Cards vary in price, quality, and condition, and may bear official autographs.
Card Manufacturers
Like baseball cards, different companies make basketball cards. In the basketball industry, four manufacturers are prominent distributors. The cards from Upper Deck, Topps, Panini, and Fleer vary in design and style, but are high-quality items.
Company

Features

Upper Deck

Upper Deck started producing basketball cards in 1990

Has an expansive collection

Makes a number of valuable rookie cards

Upper Deck's Exquisite Set includes rookie cards for LeBron James, Dwayne Wade, and Carmelo Anthony

Topps

Topps produced basketball cards primarily in the 1970s

Began distributing cards in the late 1960s

Continued producing single and wholesale cards through the early 1980s

Most coveted cards include the Lew Alcindor rookie card, and the Magic Johnson and Larry Bird cards

Specialises in vintage cards, but makes occasional special editions and releases

Panini

Italian manufacturer

Licensed to release cards in the United States in 2009

Debuted in the basketball sticker market in the late 1980s

Focuses on contemporary cards

Sells cards primarily in sets and wholesale lots

Produces hobby boxes to help customers maintain and organise collections

Fleer

Started making basketball cards in the early 1960s

Released its first set between 1961 and 1962

Took a hiatus from manufacturing, returning in the late 1980s

Collectors consider the 1986-1987 set from Fleer its best

Rookie cards from Fleer include big-name players like Michael Jordan and Magic Johnson
When starting to collect cards, many novices begin with rookie cards. These cards are the most valuable among collectors, and are stable in pricing compared with cards of less popular players. Basketball cards vary in condition; some are in pristine and mint form, while others may have scratches, dents, and tears. Cards of lesser quality sell at reduced prices, but have lower resale value. Basketball cards of popular and iconic players generally fetch higher prices, as do cards with autographs from their featured stars.
Novice collectors need to ensure their cards remain safe and properly maintained. Place each card in a separate plastic sleeve, and keep them away from direct sunlight and humidity. Cards are vulnerable to damage from moisture, and they store the best in cool, damp spaces.
How to Buy Basketball Cards on eBay
Compiling a basketball card collection might seem like a daunting task, but eBay helps you out. Here you can browse a large inventory of new and used basketball cards, and narrow down your selection as you wish. You can search broadly by visiting the basketball card homepage; simply head over to eBay and type the phrase 'basketball cards' into the search box. From there, you can refine your results by brand, player, and year. You can peruse the collection for an individual card or card lot, or select a card from your favourite player. You might even find an autographed one.