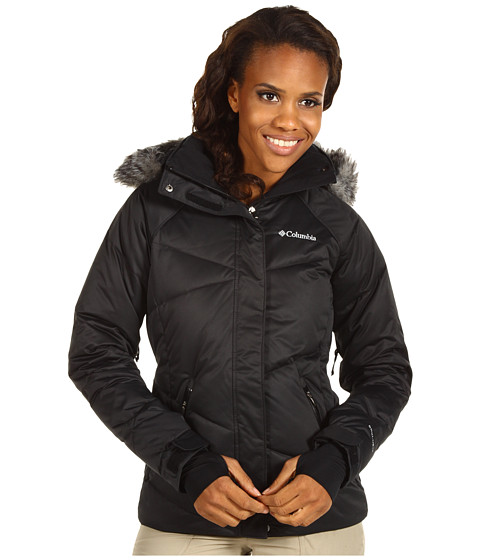 Columbia specialises in producing sportswear for people with active lifestyles. The main focus is on creating outerwear that allows people to enjoy outdoor activities and sports whatever the weather. Advanced technologies, which contribute to the durability, breathability, and other functional features of Columbia jackets, make them windproof and waterproof. The company tests its products in harsh conditions, thus ensuring the high quality of jackets and other pieces of sports clothing, such as pants. When buying a Columbia jacket, it is essential to know the technologies available for the many different models of jackets, as well as the common types. Deals on Columbia jackets for both for men and women are available from high street sports stores, and on sites such as eBay.
Columbia Jacket Technologies
Years of research and thorough testing are what make the Columbia jackets special. There are more than ten technologies that the company uses, and the following chart gives a brief introduction to each one of them, explaining their features.
| | |
| --- | --- |
| Technology Name | Short Description |
| | Waterproof and breathable, perspiration can escape; windproof |
| Omni-Heat Reflective | Regulates temperature with silver dots that retain body heat by reflecting it; moisture-wicking, keeps the skin dry |
| Omni-Dry | Lightweight; breathable, but very waterproof |
| Omni-Wind Block | Water and windproof, but breathable; for lightweight windshields |
| Omni-Shield | Repels water as well as dirt, so the garment does not become stained |
| Omni-Shield Blood N Guts | Breathable; very stain-repellant and waterproof; for fishing; stain release for easy cleaning |
| Omni-Wick | Wicks the moisture away from the body, keeping it dry |
| Omni-Freeze | Contains special flat yarns that keep the fabric cool on a hot day |
| Omni-Freeze Zero | Long-lasting cooling effect thanks to lowering the material temperature |
| Omni-Wick Evap | Fast wicking technology that draws the moisture away from the body and disperses it quickly over a wider area |
| Outdry | Highly breathable, waterproof; any possible water entry points are sealed by lamination |
| Insect Blocker | Effective against insects even after multiple washes; invisible protection |
| Omni-Shade | Blocks harmful UV rays; thoroughly tested |
Some of these technologies characterise the inner shell of a Columbia jacket, some the outer shell. Waterproof technologies typically apply to the outer shell, while moisture wicking applies to fabric that is next to the skin.
Columbia Jacket Types
Columbia sportswear jackets come in six major types that differ from each other by the wearing occasion and weather. Some of them are thicker, and others are for warmer weather. The main types are insulated, softshell, and interchange jackets, as well as fleeces, vests, and shells.
Insulated Columbia Jackets
People wear insulated Columbia jackets mainly during winter, because these jackets are warm as well as waterproof. These jackets go well with shells. Often, the insulated jackets come with hoods and comfort cuffs that can help to keep the fingers warm.
Columbia Fleeces
Fleece is a soft fabric, and it is the main material of Columbia fleeces that protects the wearer from chilly weather. Fleeces block the wind, but they do not provide much protection from the rain. While extremely warm, the fabric still breathes and does not make the wearer sweaty.
Soft Shell Columbia Jackets
Soft shell jackets are waterproof and warm, but they are not necessarily suitable for very cold winter days, unless people wear them with other warm layers. Heat technologies keep the warmth close to the body, while venting sections prevent the wearer from becoming sweaty. For active people, these jackets may be perfect for running everyday errands, because they are comfortable to wear. Soft shell resembles fleece thanks to its softness, but it is waterproof due to special treatment. Unlike traditional shell fabric, soft shell also produces less noise when people move.
Columbia Vests
Vests are sleeveless versions of jackets. They are about waist-length and hug the body tightly. The front of the vest opens with a zip. Vests keep the torso warm, while the arms may be bare. Therefore, they are perfect for chillier summer days or evenings. Columbia offers both soft shell and fleece vests, and the former are waterproof.
Interchange Columbia Jackets
Interesting pieces of sportswear, interchange jackets serve multiple functions, because the liner jacket is removable. Practically, this results in three jackets, either each one of them separately, or the two together. The outer layer is typically waterproof and windproof, while the liner jackets tend to be softshell or fleece. The jackets join each other with zips, and removing or attaching the jacket is easy and manageable.
Columbia Shells
Columbia shells constitute the outermost layer of layered clothing, in which the layer closest to the skin wicks moisture and keeps the wearer warm, while the outer layer ensures resistance to water and wind. Shell is the classic jacket material that includes laminates, such as Gore-Tex, which make it waterproof.
How to Buy Columbia Jackets on eBay
You can find Columbia jackets on eBay if you type relevant keywords into the search box at the top of any eBay page. Including the technology in the keywords may narrow the results down too much, but the detailed item listing probably includes this information as well as the many other features of the jacket, fleece, or vest.You can choose from water, windproof, and breathable jackets, and if you opt for an interchange jacket, you actually acquire several jackets in one. Should you have any questions about the product or the delivery, feel free to contact the seller and ask. Top-rated sellers, who have received high ratings and positive feedback from other sellers, are likely to provide fast and reliable service.