Shopping On eBay for Commando Comics? Then Hope this guide helps you
Commando Comics - made with fantastic story lines and great illustrations. A comic for any age group!
Having a contact in the book industry means lisasboutique4you can offer Commando comics from most numbers, periods, some in good condition and some in fair condition. Getting them second hand and passing them on saves money for the buyer and for lisasboutique4you - the seller!
Are you looking for any particular commando comic?
Because I am have a contact within the second hand book industry I can source other commando comics. They are in used condition but still have lots of life left in them. My boys have loved reading them, just to make sure that the comics all have their pages still in tact (well that's there excuse!).
After a certain comic number? Then email me and let me know which number/title you are after and we can go from there. I am no expert on Comics but I do know one thing - these War type comics make for great reading. Just imagine - some are made before 1979, or even before 1974, with black and white illustrations. They are very detailed, with a great story line.
Start a new collection, or add to your own collection. Either way they are great readers - especially for children who don't like to read. They are not long, so will be able to capture their attention for the short time they take to read. Great way to keep young ones amused on a wet day, or a day when it is too hot.
Even great for the older age group. Do you have grandparents that love to sit and read? Then these commando comics are a fantastic choice.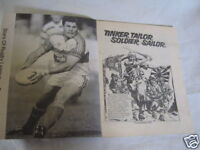 Here is a photo of the inside of one commando comics that I have listed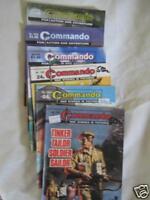 These are a bulk listing of commando comics, in good condition. They are a higher number of comic (eg over #1000) so they are in a better condition compared to these ones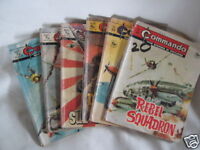 These are pre #1000 so they are more aged, with a bit more slight wear and tear. They still can be read and enjoyed but they are showing their age!!
There are many other great comics on offer, with various conditions. In the next few weeks there will be more and more Commando comics listed with lisasboutique4you so please - if you are after a particular issue of comic then drop me a line and let me know, you never know - finding what you need might just be achieved!