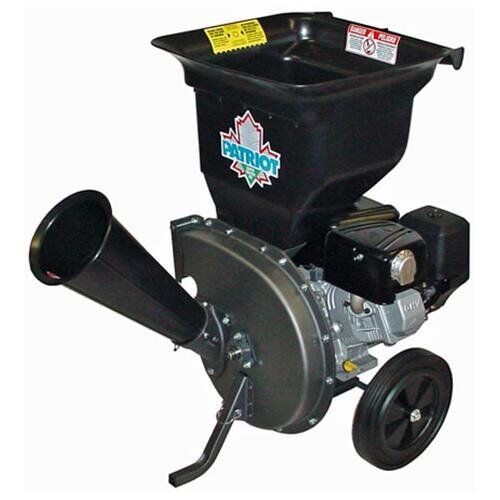 In many careers which involve the management of outdoors environments, professionals have to deal with trees, which have become problematic in their current state. They must be removed; but how? The chipper is a practical solution to this problem. It is capable of converting wood into easily manageable wood chips. For someone unfamiliar with chippers, though, knowing what to look for can be problematic.
It is the intention of this guide to provide the reader with information on the topic of commercial-grade wood chippers, so that they can make the right buying decision. In addition, the website eBay will be looked at, in an attempt to explain why it is such a great way of shopping for wood chippers online.
Chippers
This section of the guide will give some basic important information about wood chippers.
What is a Chipper?
A wood chipper is a large mechanical device, usually utilised in an outdoors environment, which allows extremely rapid and efficient transformation of large pieces of wood into 'wood chips', which are very small, light, and easy to transport and reuse.
The wood is fed into the 'hopper', which acts as a sort of funnel into the main mechanism. From there, the wood is fed into the mechanism itself, which consists of numerous blades.
Once the wood has been processed, it is ejected either into a container or onto the ground. The resulting chips are often used in paper making.
History
The chipper was first invented in 1884 in Germany. It soon became the core of its inventor's business.
Not long afterwards, it had entered widespread commercial use, popular amongst gardeners, landscapers, tree surgeons and anyone else who had to deal with excess wood in their day to day lives.
Commercial-grade
This guide is looking specifically at 'commercial-grade' chippers.
In this context, the phrase 'commercial grade' is referring specifically to those chippers which have been officially certified as fit for commercial usage by the International Organisation of Standardisation (ISO).
This certification ensures that the machine is safe to use in a commercial capacity, and able to fulfil its primary function.
Factors to Consider when Buying a Commercial-grade Chipper
This section of the guide will cover all of the most important factors that ought to be carefully considered by anyone seeking to buy a commercial-grade wood chipper. Five main considerations have been identified for the purposes of this guide, which are as follows:
Power
Size/capacity
Speed
Accessories & special features
Condition/price
Power
Chippers are powered by engines. The larger a chipper is, the more blades it has, and the faster they can spin, the more power will be required to operate it, and thus the larger the engine must be.
These engines require fuelling; normally unleaded petrol will suffice, although some engines have different specific requirements.
Some engines will have electrical starters, in addition to pull starters. Electrical starters either require a battery or a mains connection.
The size of the engine affects the machines maximum output (which is measured in both horsepower and rotations per minute).
Size/Capacity
There are several important measurements which affect what a chipper can do. These are:
Weight – a more powerful engine and a larger processing capacity will result in an increase in weight. However, the heavier a chipper, the more difficult it is to transport from one location to another. Personal requirements and an understanding of this relationship should inform the buyer's choice of chipper.
Chute Capacity – the chute which leads into the main chipper mechanism is measured at the diameter in millimetres. The larger this capacity, the more wood will be able to be processed at any one time, and thus the more efficient the machine will be.
Speed
There are two main factors that affect the speed at which a chipper can operate. These are:
Power – more powerful engines will be able to process the wood faster.
Chute Capacity – the wider the chute, the more wood can be processed in the same amount of time.
Increasing the capabilities of either of these functions will result in an increase in cost and bulk, and make the machine more difficult to use. Again, the balance between these abilities should be determined by the buyer's individual preferences and needs.
Accessories & Special Features
There are numerous special features and accessories which can be included in a commercial-grade wood chipper. A few of these are listed below:
Ear muffs – chippers generate a lot of noise; as such it is advisable to wear ear muffs when operating one.
Goggles – there is a lot of debris thrown off by the operation of a chipper; goggles prevent damage to the eyes.
Gloves – heavy safety gloves should be worn at all times during operation.
Oil filler – this helpful container makes refilling the oil a much simpler process.
Trailer hitch – allows a connection to a moving vehicle, facilitating very easy and transportation.
Safety feeder – a long pole-like device which allows the operator to feed in wood from a safe distance.
Condition/Price
There is a very tangible and direct relationship between the price of an object and that object's age and previous ownership. Whilst a used item will inevitably be cheaper (and thus, for some, the more practical option), there is also a payoff in terms of longevity and sometimes functionality. Any prospective buyer should weight the potential benefits of buying second hand against the potential downsides. There are many items both new and used available for purchase on eBay.
How to Buy a Commercial-grade Chipper on eBay
There is no better range of products or more intuitive consumer website than eBay when it comes to buying a commercial-grade chipper. This section of the guide will explain how to use eBay to do this.
Begin from the eBay homepage. This page features numerous links to the different categories of product. Follow the link to the Home & Garden category, then the Gardening category. Finally use the search bar to specify that a commercial-grade chipper is required (by typing 'chipper' into the bar and pressing enter).
Once a list of items meeting that description is displayed, it can be further tailored to the user's needs by using the 'filtering options'. These options include price, condition, seller's location, 'auction' (which enables bidding on the products), and 'buy it now', which facilitates instantaneous transactions.
The pictures and descriptions of the items act as links to their individual pages, from which further information about both the product and the seller can be perused (such as specifications, user feedback and ratings).
The Deals section of the website updates regularly, and contains a huge number of great special offers for the user to choose from.
This unrivalled combination of a massive range of products and user-oriented design make eBay a truly excellent means of buying a commercial-grade chipper online.
Conclusion
The commercial-grade chipper is an extremely useful and often necessary piece of equipment for anyone working with trees or gardening. This guide set out to provide rich and detailed information on the topic of commercial-grade chippers. Five considerations were highlighted. These were:
Power
Size/capacity
Speed
Accessories & special features
Condition/price
In conclusion, it is extremely advisable to use eBay, the tremendously popular online auctioning platform, to shop for a commercial-grade chipper, thanks to its excellent selection and helpful user interface.