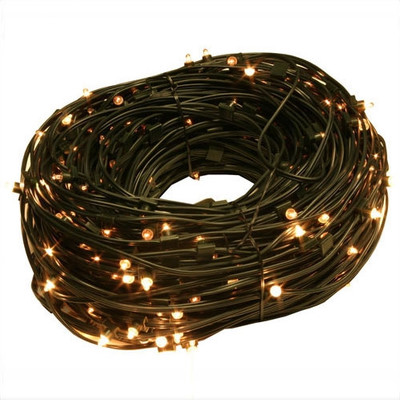 Since the days of Thomas Edison, man-made lighting has undertaken a formidable transformation, diverging from a technological spectacle to a common household necessity. The capabilities of light bulbs have expanded beyond what was originally expected, evolving from a basic design into many different forms. A more modern form of this lighting comes from LED, or light-emitting diode, lighting, which provide an equivalent amount of light while maintaining greater energy efficiency than other light bulbs. LEDs also add more flexibility in the ways of decorative lighting. However, they do have the disadvantage of being more expensive than other types of light bulbs, making it important to know how to buy LED lights.
Types of LED Lights
There are many types of LED lights, especially decorative lights. Typically, decorative LED lights are for outdoor use, though some also for indoor use. There are LED porch lights, LED patio lights, and even LED specialty lights. They serve the purpose of not only illuminating outdoor areas when it is dark, but they also transform the mood with different styles of lighting and give an area a feeling of uniqueness.
Walkway Lights
Walkway lights include mushroom lights and tiered lights. Manufacturers mount these types of lights on stakes so that they can effectively illuminate walkways, gardens, and other similar areas. Mushroom lights offer an ambient lighting effect, with the exterior design of the light resembling a mushroom, and reflect light off the cap to spread it on the ground. Tiered lights feature a pagoda shape, with multiple layers of tiered hats that reflect light towards the ground to give an ambient effect and illuminate a small surrounding area.
Porch Lights and Patio Lights
Porch and patio lights can vary from the traditional floodlights and spotlights, to sconces, wall lights, and recessed lights. Floodlights and spotlights offer more in the way of security than decoration, as they are often high-powered, bright lights for illuminating large areas. Sconces and wall lights are lights that users typically mount on a wall. These lights function similarly to floodlights and spotlights. They provide a large amount of light, so consumers use these lights to illuminate structures, such as the side of a home. Recessed lights are lights that consumers mount or bury in a deck or patio so that the beam illuminates upwards.
Specialty Lights
Specialty lights include many different types of lights, such as underwater lights, backlights, and festive holiday lights, such as Christmas lights. Underwater lights can be used for both pools and other water landscape structures, and add an ambient lighting effect that can greatly show off ponds, or provide underwater lighting for night-time swimming. Backlights can be particularly useful for those who wish to illuminate trees or other plants. Users can mount backlights in the ground so that they offer depth to the surrounding landscape by casting shadows or highlighting different features. Finally, festive decorative lights, such as Christmas lights, can bring a whole new twist to decorative lighting and create a unique holiday atmosphere.
LED Colours
When shopping for decorative LED lights, it is important to keep in mind the different colours available. In terms of colour, LED lights are available in different hues of white, varying from soft, warm whites to cooler, brighter whites. Typically, the soft, warm LEDs are for indoor lighting, and are comparable to the lighting of other types of light bulbs, such as incandescent lights. Cooler colours, on the other hand, are brighter and often emulate natural outdoor lighting from the sun quite well, making them desirable for outdoor illumination.
Advantages and Disadvantages of LED Lights
Overall, LED lights offer a great deal of advantages over other types of lighting methods, with things such as long-term cost effectiveness and durability. When dealing with LED lights, it is important to know that LED lights operate at a much lower wattage than other types of lights, meaning a significant difference in both initial cost and long-term cost. LED lights last longer than any other type of light bulb available, and use less energy to operate, resulting in lower energy costs over time. Also, many solar-powered outdoor lights are compatible with LED lights, which can further reduce outdoor lighting costs over time.
LED Light Advantages

LED Light Disadvantages

are cost effective on the long term

high initial cost

do not radiate light
A noticeable disadvantage of LED lights in comparison with other types of lights is that LED lights can cost twice or more the initial cost of an incandescent or of a fluorescent light bulb. The other main disadvantage of LED lights is that they tend to emit light directly, rather than radiate like incandescent and CFL light bulbs. An LED light emits a direct beam of light, which may be the opposite of the lighting effect consumers desire.
How to Buy Decorative LED Lighting on eBay
Decorative LED lights can prove to be a costly investment, depending on the style of lighting you desire. To find a wide selection of LED lights, look oneBay, where sellers from around the world list LED lights at varying prices. Enter the keywords ' decorative LED lights' into the search bar to find a list of pertinent results. Refine them further according to price, type, colour, and more. Check eBay Deals for the best prices. Finding the right types of affordable lights for the desired situation entails careful, attentive shopping and a little bit of research. Knowing things such as the colour and types of LED lights can be beneficial to a buyer.