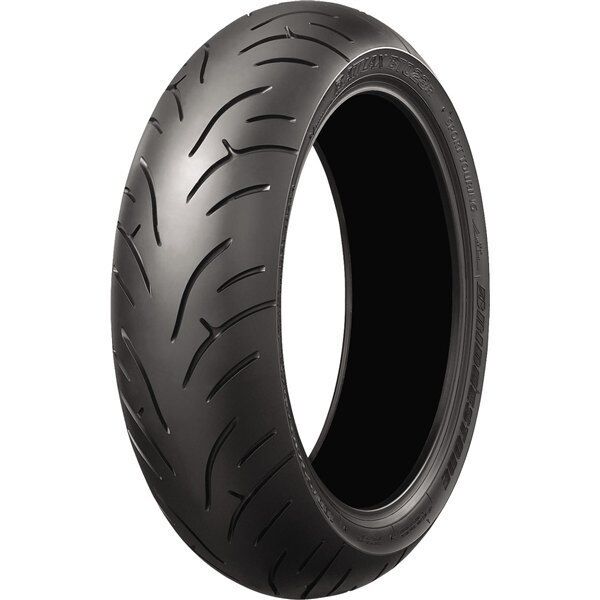 Buying sport tyres for a motorbike is a great way to get the efficiency and quality of racing bike parts while still using a bike as an everyday vehicle. To many bike owners, Bridgestone tyres represent the epitome of quality and value, especially in its sport tyre packages. However, the cost of quality Bridgestone sport tyres causes many buyers to think twice.
Luckily, knowing a little bit about the immense benefit of Bridgestone sport tyres as well as considering simple strategies for buying them on a budget makes all the difference. In addition, looking at all places to purchase Bridgestone sport tyre packages, such as eBay or motorbike shops, saves buyers the money they want while offering them the Bridgestone sport tyres they desire.
Features of Bridgestone Sport Tyres
A well-known company which manufactures tyres for cars, trucks, and motorcycles, Bridgestone is a great choice when looking for sport tyres. The company makes motorcycle tyres for both personal bikes and those used on the professional racing circuit. Because of this experience, over the years it has perfected its formula for making sport tyres. This includes knowledge of elements which aid in balance, grip, and cornering that are commonly needed in racing motorcycles, which they then use in manufacturing street-ready tyres.
However, different Bridgestone sport tyres serve different purposes when used on private bikes, and buyers need to be aware of these differences and how they affect bike performance. By looking at two popular models as examples, the Battlax Hypersport S20 and the Battlax BT003, buyers begin to understand the features of Bridgestone sport tyres and perhaps better appreciate their higher cost.
Bridgestone Battlax Hypersport S20
The Battlax Hypersport S20 is one of Bridgestone's sport tyres. These tyres offer riders a range of benefits. First, the tyres warm rapidly. This allows them to become malleable at a faster rate and, as a result, grip the road well regardless of the outside temperature. Another key feature is their MotoGP construction, a Bridgestone exclusive technology that improves the tyre's handling ability and allows the bike to take turns at a safer rate regardless of roadway conditions. This improves tyre performance in wet weather.
Bridgestone Battlax BT003
Bridgestone's Battlax BT003 sport tyres directly evolved from Bridgestone's race grade tyres; in fact, they are the street-ready version of Bridgestone's BT003 racing tyres. Many people who race for fun actually use these tyres on the track because of their racing features, but Bridgestone makes these tyres for road bikes. The purpose of this type of sport tyre is not a long life, but rather the ability to sustain extremely high speeds while helping the rider maintain control. The features included in this respect are a quick warming time as well as what the company calls 'dual compound technology'. The later technology helps maintain the bike's grip on the roadway when taking corners, but still keeps speed constant.
Saving Money When Buying Bridgestone Sport Tyre Pairs
The benefits of using Bridgestone sport tyres on a bike are obvious. However, the price to go along with these benefits creates a problem for many buyers. Minding a budget is an act of balance when it comes to buying Bridgestone tyres. Buyers need to remember that the company designed these tyres to provide performance benefits, not to last a long time, which makes a good 'used' sport tyre a rare find. This leads many buyers to look for used Bridgestone sport tyre pairs. However, there are important points to look for when buying used tyres that save buyers from incurring further costs down the road.
Evaluate Tyre Tread
The most important feature to check when buying used tyres of any type is the condition of the tyre tread. The tread, or the raised areas of the tyre, contributes to the tyre's ability to grip the road. Low tread levels, even in sport tyres which have minimal tread to begin with, indicate that they tyres are on their last legs and may not be safe to use.
More importantly, however, when buying used motorcycle tyres in pairs, buyers need to make sure that the tread patterns match and that they are even on each tyre. First, consumers should not buy used tyre pairs where the tread on one tyre is lower than the other. Once attached to the motorcycle, the uneven tread affects the tyre's ability to grip the road surface, leading to uneven handling and increasing the risk of having an accident. Similarly, tyres with more wear in certain areas and deeper tread in others are not safe.
Learn About the Tyres' History
Another major consideration to make when buying used tyre pairs is why the seller has them. It is important to discern what happened to the motorcycle that previously had these tyres. If the motorcycle was in an accident, for example, the integrity of the tyres may come into question. On the other hand, if the previous owner simply upgraded to a newer, better set of tyres, the integrity of the used ones, outside of any tread issues listed above, is far more reliable.
How to Buy Bridgestone Sport Tyre Pairs on eBay
Many buyers use eBay to buy Bridgestone sport tyre pairs on a budget. This is because eBay sellers often offer used tyre pairs as well as daily deals, which makes the site an easy place to access discount tyre options. Buyers new to eBay, however, should start by registering for an account to make the buying process more fluid.
The benefit of sport tyres on motorbikes is hard to deny. Offering casual riders the mechanical benefits usually afforded to the pros, those with a need for speed and safety find a great marriage in Bridgestone sport tyres. For those on a budget, using simple strategies to evaluate used sport tyres saves time and costs down the road as does employing eBay.