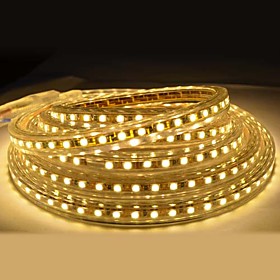 LED strip lights for motorcycles express the owners' uniqueness and also increase the visibility of their rides. Illuminating a motorbike with LED strips makes it more visible during off-road night rides. LED brake light extensions, turn signal extensions, and daytime running lights can make motorbikes easier for drivers to see. Buyers may program various manufacturers' LED strips with different devices, including cell phone apps. Australian law places some boundaries on the use of LED lighting so riders should check local ordinances before buying. Starter kits with strip lights and basic accessories are one good place to begin, but it is easy to purchase all the elements for any LED lighting design for on-road or off-road riding.
Start by Checking Local and State Laws
In much of Australia, local or state laws limit LED lighting on-road to authorised displays or parades. Typically, the only light that can show from the front of a bike on-road is white, including the headlamp and daytime running lights, or DLRs. DLRs may be white or yellow. Mini LED lighting strips are sometimes used to enhance the headlamp, while LED strips can form effective DLRs. From the rear, only thered brake light and orange directional signals may show. Various regulations relate to turn signal flash rate and location.
Check the laws where you ride to find out if LED light strips may be used on-road. Some riders prefer what they call "bolt-on" LED applications so if pulled over by authorities, they can remove the LEDs and take the bike for inspection. Once it has been certified street-legal, they bolt the LED parts back on. Some riders also use an on-off switch to shut down LEDs when they are on-road.
Street-Legal LED Lighting
Basic motorbike applications of LED strips includesignal lights,brake lights,headlamp trims, and daytime running lights.
Buyers can easily find street-legal LED strips for any of these applications. However, confirm local regulations before making a purchase.
Selecting Off-Road LED Strip Lights
For those planning more elaborate LED strip lighting setups for off-road riding, some issues to consider include those noted below. A rider who enjoys a colourful bike off-road can create an illuminated work of art with LED strips.
Type of Strip
LED strip lights come in three varieties: SMD flat flexible strips; rubber encased flexible strips; and flexible tubular strips. Some vendors sell LED light pods as "LED strips" but these small elements do not flex. Arranged in a row they give the impression of a strip, but they are not strips. There are three kinds of LED strip lights, each with their own characteristics and areas of best use.
Any of these come in a half-dozen standard colours as well as multi-colour strips. Select strips that are designed to be powered by a motorbike's battery voltage, not an automobile battery.
SMD Flat Strip
SMD Flat Strips are bright and have most LEDs per unit of length. They are recognisable by their square LED configuration. Best suited for the tightest areas where most flex is required.
Rubber Encased Flex Strip
These thin LEDs appear to protrude from the strip but are encased. They can be used for all standard applications.
Tubular LED Strip
The least flexible and largest strips, these LEDs are encased in a round or oval plastic tube. Most often used on wheels, sometimes designed to the radius of specific models.
Strip Length
Shorter strips may combine best for a precise length but can require extra effort to wire together. Longer strips may need to be cut to length.
Strip Wiring
If wiring extends beyond the end of the strip, it makes connection easier, reducing the time and effort for installation. Otherwise, installation requires soldering additional wire between strips.
Temperature and Water Resistance
LED strips made for auto interiors or home decor applications won't always stand up to motorcycle use. Strips purchased for motorcycles must be waterproof and able to withstand high temperatures.
Adhesive Quality
Some manufacturers attach a strip of quality adhesive to LED lights, so the installer does not need to run a bead of glue. Typically, these manufacturers still recommend that installers use a glue activator to strengthen the bond.
Useful Parts and Tools
A successful LED strip light installation requires several parts and tools in addition to the LED strips. Manufacturers and installers frequently recommend items such as alcohol pads for cleaning, wire strippers, wire, solder, and soldering gun, as well as electrical tape to wrap connections safely, adhesive, zip ties, and black shrink tubing. Depending on system, a control device, such as a remote controller or cell phone, may also be needed.
A person with average gadgetry skills can install LED strip lights on a motorbike successfully. Even complicated-looking flashing designs are often created with pre-programmed cell phone apps. These designs are fun, but not street-legal.
LED Strip Light Kits for Your Motorcycle
The easiest way to start a first LED strip light project may be to select an LED strip light kit. These typically include several strips, a control box, a remote, and installation instructions. Kit marketers sometimes allow the buyer to request additional LED strips for a more elaborate installation.
How to Buy LED Strip Lights for Your Motorbike
Selecting LED strip lights begins with deciding whether the purchase is for off-road or street-legal applications. After that decision, you can select among appropriate LED strip lights on eBay. It's always good to check the daily deals on motorbike accessories for special discounts. Then, if you haven't found what you want, go to the main eBay window and key in a search term like " LED signal light strips" that describes what you need. You may sort the selections by price or other criteria for better comparison. Finding the LED strip lights you want is always easy on eBay.