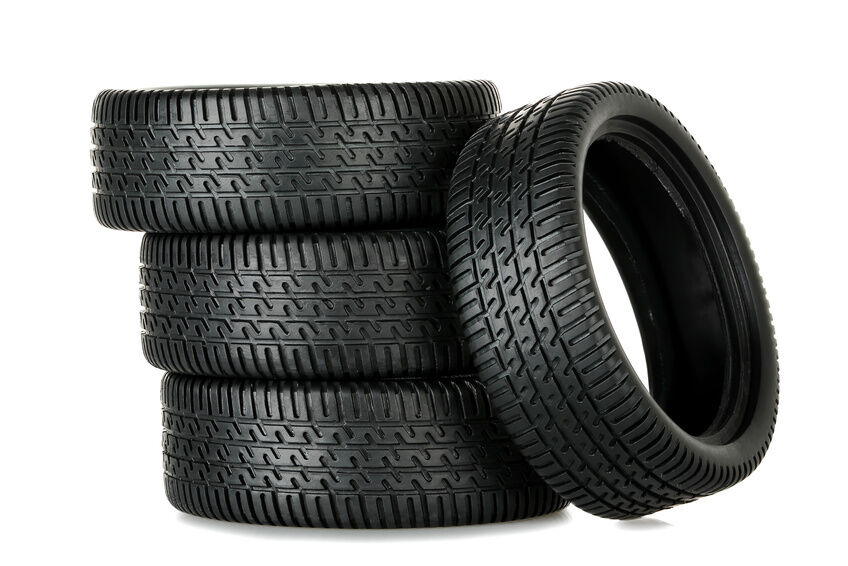 Buying new tyres is a necessity every two to three years to ensure safety on the road. Good tyres also help to ensure easier vehicle handling and gas mileage. When purchasing tyres, it is important to get some that fit the vehicle. There are several options to explore because drivers want to choose tyres that not only work for their vehicle, but that also ensure safety and performance when the vehicle owner is driving.
Find the tyre size
When buying new tyres, it is important that they are the right size for the vehicle. Consumers should look on the sidewall of the tyre to find the tyre size. When searching for new tyres, vehicle owners should simply match the size to ensure a proper and safe fit on their vehicle. Drivers also have to look at the tyre type or metric. A letter indicates the type of vehicle for which people should use the tyre. For example, if consumers need tyres for a small truck, they can look for "LT" on the size to represent "light truck". When searching for tyres for a passenger vehicle, they should look for tyres with a "P" on them.
When to replace tyres
It can be dangerous to drive on old tyres, so it is important to know when to replace them. Tyres have a wear marker and when it is mostly visible, it indicates that the tyre has a low level of tread. It is also important to look for uneven tread wear because it presents a hazard on the road. Even if the tyres appear to be in good condition, if they are older than five years old, drivers should replace them.
Winter tyres vs. all-season tyres
When picking out tyres, consumers should consider the time of year to choose a tyre that offers the highest level of safety. Drivers can choose to switch to their winter tyres during the winter months only and then put the all-season tyres back on in the spring for the next three months.
Winter tyres
Winter tyres ensure better braking performance on terrain that is icy and snowy due to special tread designs. They offer better vehicle control because they are more flexible at low temperatures due to specially formulated tread rubber. The treads also work to reduce excessive snow accumulation on the tyres.
All-season tyres
All-season tyres work for dry and wet road conditions throughout all four seasons, including winter. They offer adequate control when the roads are snowy and icy, but they are not as effective as winter tyres for these conditions because winter tyres offer a greater level of traction for better control and handling.
Other tyre types
In addition to all-season and winter tyres, there are two other primary tyre types to consider. Performance tyres are for drivers who want to get more out of their tyres and enhance their vehicle performance. Spare tyres are a necessity as a temporary tyre replacement should one of the primary tyres fail while driving.
Performance tyres
Performance tyres generally offer improved handling, capability to stop shorter, higher speed capabilities, and an enhanced grip. On wet terrain, this type of tyre tends to offer a higher level of handling, manoeuvrability, and traction. To enhance cornering power, the apex of a performance tyre is usually wider and stiffer. The tread pattern design helps to enhance handling capabilities because it uses fewer aggressive blocks and blades. The tread pattern utilises compounding to allow for better traction on dry and wet terrain.
Spare tyres
Everyone should have a spare tyre just in case they need to quickly replace a bad tyre on the road. There are spare tyres that are compact and full size, depending on the driver's preferences. It is best to consider the size of the spare tyre storage compartment in a vehicle and choose a spare tyre size based on this. Some vehicles only have enough space for a compact tyre, for example, so a full-sized tyre cannot fit into the compartment.
How to buy tyres on eBay
After learning the facts and basics about tyres, it is time to start exploring how to make a purchase of the tyres that you require. Search on eBay for "car tyres" or "truck tyres" to get a basic listing of all of the different options that are available. If you are looking for specific types of tyres you can put a narrower search term into the search bar, such as "winter tyres", "performance tyres", or "spare tyres" for targeted search results. You can also use the filters to narrow down your results.