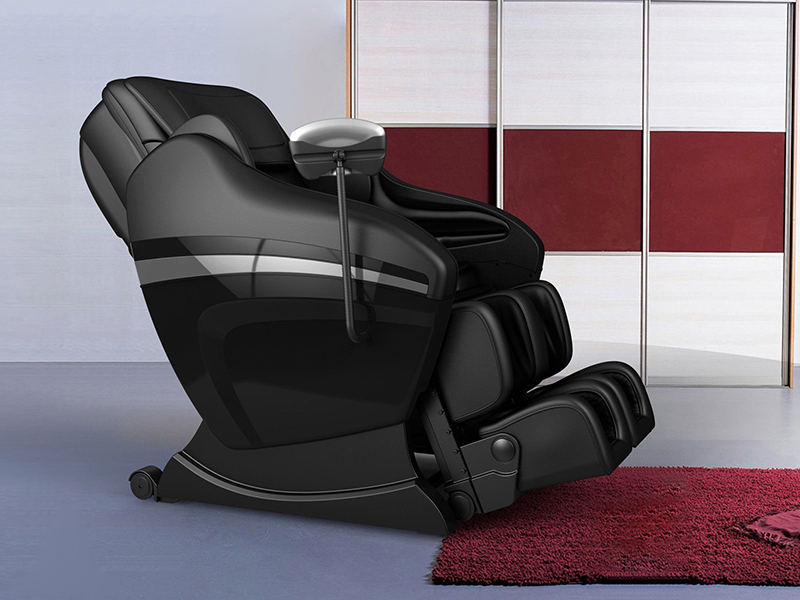 Blending modern technology with classic comfort, electronic armchairs are the pinnacle of comfort. As one of the most relaxing, comfortable, and convenient types of furniture available, they can turn any living room into an oasis. Modern armchairs are also sleek and stylish enough to blend in with any home decor. However, with so many available options, buying a new or used electronic armchair can seem like a daunting task. This guide will help you figure out which features are best for you, and make the process of buying your first electronic armchair fun and easy.
Electronic Armchair Features
Electric armchairs have three major features that differentiate them from regular armchairs. While some chairs will only only have one of these features, others will have two or even three functions. The most comfortable armchairs are multifunctional and fully customisable.
Massage
Electric massage chairs have the ability to perform light or deep massage manoeuvres, depending on how they are made. They are generally plugged into an outlet and have a remote to control the speed and intensity of the massage. There are two major categories of massage chairs: vibrating massage chairs and shiatsu massage chairs. Shiatsu chairs use rollers to mimic the feeling of a human massage.
Heating
Some electronic armchairs contain heat-generating devices within the cushions. This not only makes them comfortable, but can make them a therapeutic device for anyone with arthritis or a history of injuries. While some chairs have a simple on/off switch, more advanced chairs will have a remote control that can perform minute adjustments to the heat settings.
Reclining
This is the most common feature seen on electronic arm chairs. Electronic reclining chairs can often be adjusted in several ways, including the angle of the back and footrest, and sometimes even the back support.
Important Factors to Consider
While there is a huge selection of electronic armchairs available on eBay, there are several factors that buyers should consider before deciding which armchair is best for them.
Comfort
For many buyers, comfort is the number one priority when buying a new or used electronic armchair.
Material
The material of the armchair can make a major difference in the way it feels. Leather is a common option because it is easy to clean and works well for heated armchairs. However, some buyers prefer softer materials such as cloth or microsuede.
Price
Expensive armchairs tend to be of a higher quality, and can therefore be more comfortable. Finding the right mix of comfort and affordability can be a bit of a balancing act, but buying a used armchair on eBay can make it possible to have the best of both worlds.
Features
Chairs with a large variety of features are often more comfortable because they can be customised to your personal tastes.
Aesthetic
Many buyers are concerned about the way an electronic armchair will fit into their decor. On eBay you can search for armchairs of a specific colour, material, or design, making it easier to add comfort to your living room without ruining the room's aesthetic appeal.
Price and Condition
It's a good idea to set a budget before beginning to shop for a new armchair. Decide ahead of time what conditions you're willing to consider for your new chair. Is it important to have a brand new electronic armchair, or are you willing to buy used? If you are willing to buy used, does the product need to look new or are you willing to buy a chair with a few scrapes and scratches in order to save money? Secondhand chairs in less-than-perfect condition are often much cheaper than their newer counterparts, even if they're fully functioning.
How to Buy an Electronic Armchair on eBay
There is a great selection of new and used electronic armchairs available on eBay. To begin browsing, navigate from your homepage to Home & Garden, Chairs, and finally to Massage Chairs. From there you can choose to view only new or used chairs, or you can narrow your search down by style or colour.
When purchasing an item on eBay, always make sure to buy from sellers with a history of positive feedback. Look for items with detailed descriptions and plenty of photographs (especially if you are buying a used electronic armchair.) Don't be afraid to contact a seller if you need more information on an item; a reputable seller will be more than happy to answer any questions that you may have.
Conclusion
Electronic armchairs blend modern technology with a classic form of comfort. Whether you're looking for a massage chair with all of the bells and whistles or a simple electric recliner, eBay is the best place to start looking for your new chair.