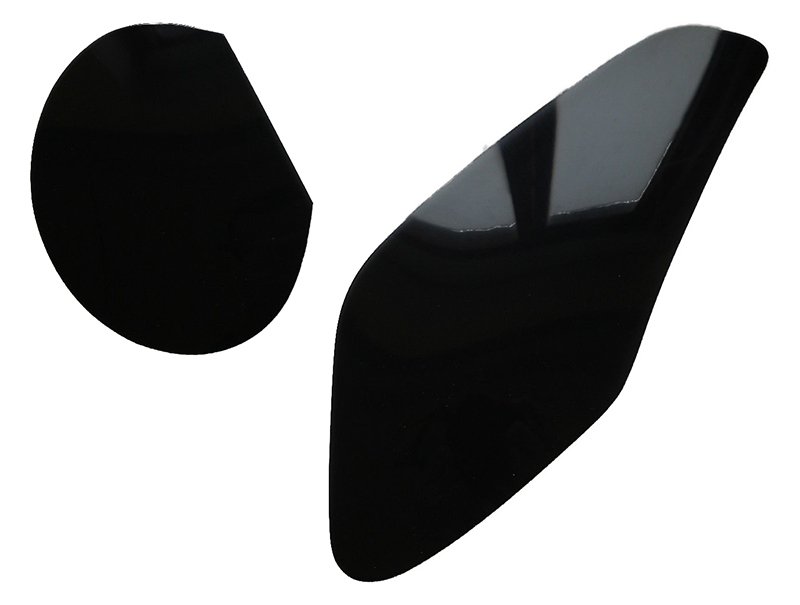 A car's frontside takes the brunt of random car damage; small stones and other debris impact the headlights and hood well before any other part is impacted. That's why protecting this area is vital.
Car bras are a great solution to this problem, however they don't protect the headlights. Once the headlight is cracked, it must be replaced. Although some body shops are able to repair small cracks, in most cases the entire headlight has to be replaced. This can get very expensive. Clear headlight protectors are tough enough to prevent this damage, without dimming the glow of the bulbs or diminishing your vision.
Choosing Headlight Protection
The best protective covers are designed specifically for particular car make and models. They typically come in sets that include covers for headlights, fog lights, and turn signal lights. Look for double-polished urethane material about 40 mm thick, optically clear, and easy to install.
Urethane Covers
These covers often come with ultraviolet inhibitors, and may be enhanced with pliable solutions to prevent the material from drying out, discolouring, or hardening in harsh weather conditions.
Urethane covers are also available in large sheets -- which can be cut to fit a variety of makes and models -- and are available in a variety of colours. Custom cut, they make good choices for oddly shaped or custom headlights, or if an OEM headlight covers aren't available for a particular make. Cutting the material to the right size can be a bit tricky, so much care is needed. Measure the lights carefully and draw an outline on the material before attempting to cut.
Mesh Covers
Many drivers opt for the steel mesh headlight protectors. Available in different colours, ranging from a light silver to a dark black, this type provides better protection against flying debris. However, the mesh is prone to damage because the thin steel is easily dented. Note that if the outer frame gets damaged the cover won't fit properly over the headlight.
Protector Grill
The sturdiest option is the headlight protector grill. This headlight protector is made from thick mesh, which is made of rolled steel bars, powder coated to prevent rusting. Installation is simple; simply screwed on over lights. Some styles cover the entire front end of the car, providing protection for the grill as well as the lights.
How to Buy Headlight Protectors on eBay
Buyers who are looking for protection for their headlights can find a variety of options on eBay. Start by selecting Parts & Accessories under the Motors tab on the eBay homepage. Select Exterior from the left of the page. The appropriate device can be selected at the left of this page, and buyers can then search "headlight protector" to narrow down results.