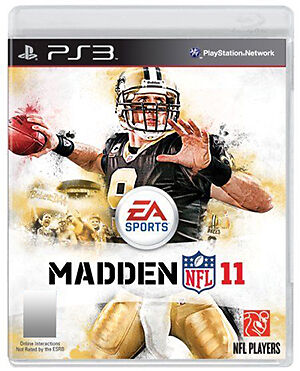 "Madden NFL", previously called "John Madden Football", is a gridiron video game series by EA Sports that dates back to 1988. Named after pro-footballer and Super Bowl-winning coach John Madden, and incorporating much of the legend's knowledge of the sport, the series offers players an authentic American football experience that gives them access to playbooks, in-depth tactics, and player stats. There are over 30 titles in the series for football fans to enjoy.
The original 'Madden' games
Trip Hawkins, founder of Electronic Arts, designed a computer-based football simulation while he was at Harvard College, and he developed the concept for retail during the 1980s. After talks with Joe Montana and Joe Kapp fell through, Trip turned to John Madden to provide the endorsement.
Madden was keen to get involved but insisted on as much realism as possible, according to ESPN. For example, Trip envisioned seven-a-side games, but Madden was adamant that the games should be 11-on-11. He wanted the game to serve as a way for coaches to teach and test new plays.
John Madden Football
"John Madden Football", the first game in the popular series, launched in 1988 after serious delays in development. It was available for MS-DOS and Apple II computers and enjoyed moderate success. Two years later, the series made its game console debut with "John Madden Football" launching on the Sega Genesis and SNES, as well as the Amiga home computer.
'Madden' games with NFL licensing
Initially, the "Madden" series did not have official licences from the National Football League or the National Football League Players Association. That changed in 1993, and "Madden NFL '94" was the first game to feature real NFL teams.
A subsequent licence from the National Football League Players Incorporated allowed for real player names in "Madden NFL '95", and the NFL Coaches Association granted the licence for the use of NFL coaches' names from "Madden NFL 2001" onwards. Players and coaches who are not members of these organisations do not appear in any of the "Madden" games.
'Madden' games after 2010
Since 1990, Electronic Arts has launched at least one "Madden" title every year. Although collectors may be interested in acquiring every title, most gamers are only interested in the most current releases, which feature up-to-date plays, advanced graphics and controls, and the newest names in American football:
"Madden NFL 11" (2010)
"Madden NFL Football" (2011)
"Madden NFL 12" (2011)
"Madden NFL 13" (2012)
"Madden NFL 25" (2013)
"Madden NFL 15" (2014)
All of these titles are available for the PlayStation 3, Xbox 360, and Nintendo Wii with the exception of "Madden NFL Football", which is an exclusive launch title for the Nintendo 3DS. Additionally, "Madden NFL 25" and "Madden NFL 15" are available for the Xbox One and PlayStation 4.
25th anniversary game
2013's offering should have been named "Madden NFL 14"; however, 2013 marked the 25th anniversary of the series, and the naming convention was changed to "Madden NFL 25". The game received generally positive reviews, with IGN saying it offers noticeable technical improvements over the earlier editions in the series.
Front cover celebrities
Prior to 1998, every "Madden" game featured only John Madden on the cover. For "Madden NFL 99", Madden was still prominent on the cover of the American release, but Electronic Arts selected footballer Garrison Hearst to appear on the PAL edition.
Since 1998, Electronic Arts has selected at least one pro footballer to be the cover star for each new title in the series. Some of the many stars to receive this honour include Calvin Johnson of the Detroit Lions ("Madden NFL 13"), Barry Sanders of the Detroit Lions, Adrian Peterson of the Minnesota Vikings ("Madden NFL 25"), and Richard Sherman of the Seattle Seahawks ("Madden NFL 15").
Collecting 'Madden' games
Fans of the cover players often seek out old "Madden" games simply to add the box art to a growing collection of player-related memorabilia. This adds an extra dimension to the hobby of collecting video games and helps ensure that games still in the original box command a premium on the secondary market.
How to buy 'Madden' video games on eBay
With over 30 titles to choose from, the "Madden NFL" series of football simulation games offers plenty of choice for consumers. To find the game you want on eBay, simply type its name in the search field available on every eBay page, and then apply filters to narrow the list of results. It is possible to arrange the results by price or closing time, in ascending or descending order, making it quick and easy to find the best bargains and to grab last-minute deals.