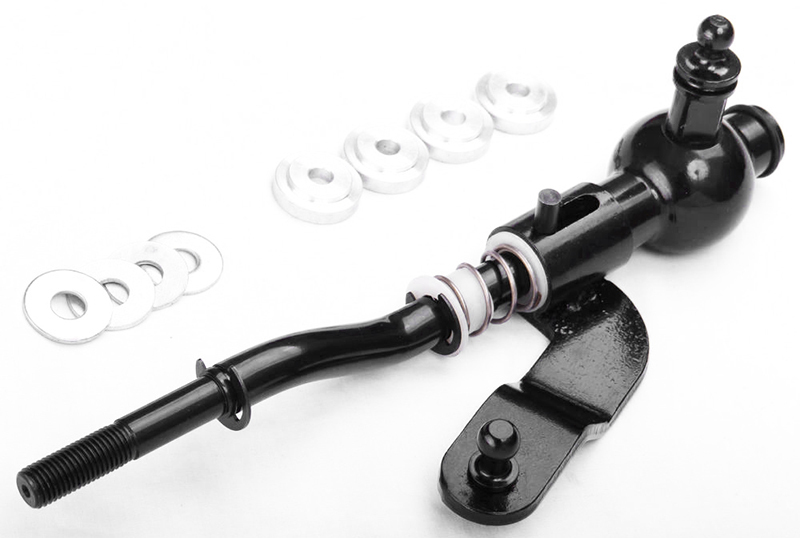 Whether utilising a car or motorcycle for racing or just looking for a performance upgrade, installing a quick shifter can shave seconds off the gear shifting process, enhancing a car's responsiveness and performance. Anyone who wants to execute one of these modifications may want to first explore quick shifters in detail in order to learn more about their design features and about some basics of the quick shifter installation process.
How quick shifters work
Quick shifters, sometimes referred to as short shifters, work by streamlining either one component of the shifting mechanism in a vehicle or the entire gear shift system. The overall goal of a quick shifter is to shorten the response time of the transmission once a driver or rider has initiated a gear shift. In some instances, vehicle owners can get enough response from modifying the mechanics of the shifting system, but can also take an approach that involves modifying the car or bike's ECU, itself.
Types of car quick shifters
Quick shifters come in a variety of designs, each with their own advantages. Consumers can also find quick shifters for motorcycles as well as cars and trucks. Car quick shifters can involve relatively simple installations or more complex setups that involve switching out the entire gear shift component from a vehicle. By understanding what is involved with each of these approaches, vehicle owners can choose one that works within their skill set and gives them the performance enhancement they need.
Shaft replacement
Shaft replacement quick shifters replace the stock gear shift knob and rod in a vehicle. By creating a shorter lever, shaft replacement quick shifters shorten the time it takes to execute the physical motion of shifting. These are good options for those who do not have the experience or skill set for a more comprehensive upgrade.
Quick shifter adapters
Quick shifter or short shifter adapters install under the bonnet where the shifter cables attach to the transmission. They tighten the connection essentially to remove any play in the shifter mechanism, making the shift more responsive.
Full replacement short shifters
A full replacement unit is a comprehensive kit that addresses every bit of the shifter mechanism from the gear knob to the shifter cables. These complete upgrades require someone who is a seasoned hand at car repair.
Motorcycle quick shifters
Motorcycle quick shifters take a slightly different approach, connecting sensors between the clutch lever and the transmission to eliminate the physical actions needed to shift gears. Under normal scenarios, changing gear at speed on a motorcycle means rolling off the throttle, initiating the clutch, switching to the next gear, releasing the clutch, and then rolling the throttle back on again. While experienced riders can practise until these physical actions happen quite quickly, they still have to execute several actions in sequence.
Motorcycle quick shifters essentially leverage sensors at the gear shift, which connect to the ECU and tell the system either to temporarily either cut the ignition or cut off the fuel in the engine. This lightens the load on the drivetrain and allows the gear to shift safely into place without a rider rolling back on the throttle.
Features to look for
More advanced quick shifters for motorcycles can come with an array of features. One such feature is an adjustable kill time, allowing riders to customise the amount of shut-off time initiated by a quick shifter. Another feature to watch for are multiple sensitivity settings that let riders set up a system as ultra-responsive or not depending on riding conditions. Finally, consumers may also want to watch for HMSS technology, which re-engages power in the rear wheel before the entire kill cycle is through.
Selecting the best quick shifter
The best route for selecting a quick shifter is to use a car or bike's make and model as reference. Most aftermarket parts manufacturers promote their products as fits for particular makes and models. Vehicle owners should keep in mind that design specs for a model can change from year to year.
How to buy quick shifters on eBay
If you want to explore a wide array of quick shifters, you can do so on eBay. You can start off with the search bar, which is available on any page of the site. You can use this to run a keyword search for a quick shifter and include a make and model of a vehicle to narrow down the search more quickly. You should also make sure to review items in detail by clicking on their titles. Getting a performance upgrade with a quick shifter is a simple process once vehicle owners know some basics.