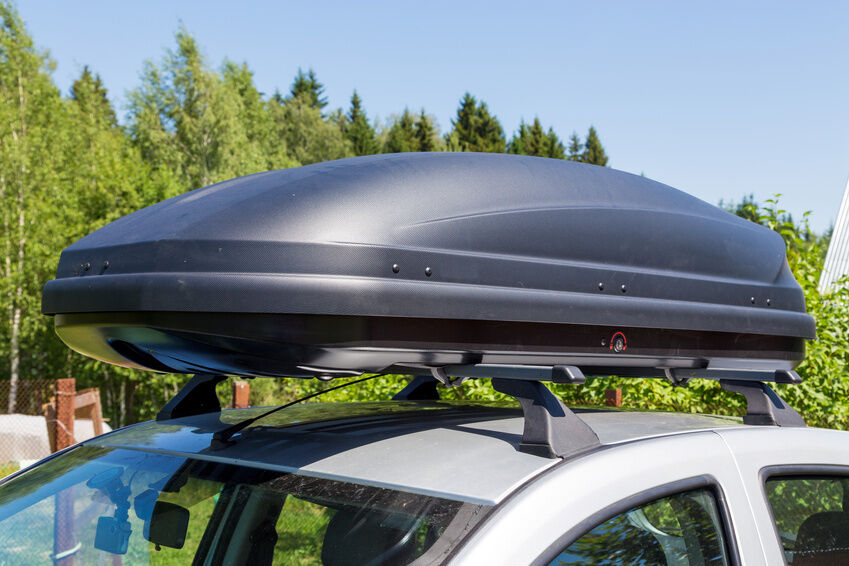 Weekend getaways and family road trips are a lot of fun, but packing the car can lead to a headache. From beach to snow gear, fitting everything in the boot is a challenge. To add some extra space without giving up seating room, many consumers turn to roof boxes. Attached to the top of the car, roof boxes provide room to store sporting equipment, luggage, and other personal items. To find the right roof box, consumers must match their needs to the size and features of the box.
Size
Roof boxes come in a variety of sizes, but the first step in choosing the right one is to consult the car's manual. Each car has a maximum load that it can carry, and it is important for consumers to choose a roof box that does not surpass the load capacity. In general, larger vehicles like MPVs can carry a bigger load, while compact cars max out at a smaller capacity. Consumers should keep in mind the weight of the car and roof box when both are full.
Another factor in determining the right size of roof box depends on the type of cargo it has to carry. Consumers can choose smaller roof boxes to carry items like bags, pillows, blankets, and accessories. For larger items such as snowboards, ski gear, and camping gear, users need a larger roof box.
Type
When it comes to the right type of roof box, consumers have a number of choices. Built out of different materials and in different shapes, each roof box offers its own advantages.
Hard vs. soft
Soft roof boxes strap to the roof without the need for a rack, making this style a more convenient option for some shoppers. Soft bags are less expensive than their hard top counterparts, and are easy to store when not in use. Hard roof boxes can be more costly, but they often offer more storage space and provide maximum protection against wind, rain, snow, and road debris. Easy to unload, hard roof boxes feature a top that opens or comes off completely, making it simple to access the items stored inside.
Round vs. square
In general, roof boxes come in two shapes: round and square. Typically smaller in size, round roof boxes hold luggage, personal items, and other common articles stored in the boot. For bulkier gear like skis, beach tents, and camping accessories, square roof boxes offer more space. Narrow roof boxes generally leave room on the roof for other gear, while wide boxes usually cover the entire roof of the car.
Brand
Consumers have a number of options when buying a roof box. The Thule Motion 800 460 and Thule Ranger 90 provide generous space, while the Hapro Roady 350 and Hapro Traxer 6.6 feature easy fittings and a locking system.
Base
An important consideration to make is how the roof box is going to attach to the car. Most roof boxes attach to roof racks that can hold other items such as sporting equipment and ladders, and provide a safe and easy way to secure the box to the top of the car. If a vehicle has a flush roof, it typically requires a fit kit to clip to the corners of the roof to hold the rack in place. Towers attach to the fit kit and hold the cross bars that support the roof box.
Cross bars come in different styles, including aero, square, sliding, and circular. Aero bars feature a travel-friendly shape that resists wind and reduces noise, while sliding bars make access to the roof box a breeze.
Security
Many roof boxes come equipped with locks, but it is still important to ensure they are safe and secure when unattended. Consumers who cannot store a roof box indoors once they have reached their destination may want to take extra precaution to secure any valuables inside. Adding an additional lock to the roof box can help prevent unwanted attention to the belongings inside.
How to buy roof boxes on eBay
To be prepared for your next trip, shop your options for a roof box on eBay. Compare your needs to the features the roof box offers, and make sure it is the right size for your vehicle. To start your search, type the word "roof box" into the search bar located on every eBay page. Scan the inventory to find the one that suits your needs, or use the specific product name to narrow your search. Items offered by local sellers generally provide shorter shipping times as well.