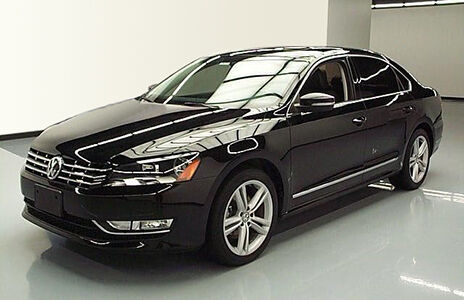 Volkswagen cars are popular around the world because of their reliability and low price tags. Most VW models are so popular that the German manufacturer produced them for decades. VW parts are available on eBay in a wide range of models, being a suitable choice for car owners who want to replace a broken element or simply upgrade their vehicle. Reading more about the different types of VW parts available on eBay can help buyers make the right choice every time.
Volkswagen models
Volkswagen has been producing vehicles since 1937 and is the largest automaker in Europe. The company has produced multiple award-winning vehicles, some of which are on the list of the best-selling cars of all time. These include the VW Golf, the VW Passat, and the VW Beetle. Other VW models that consumers can find parts for on eBay include the VW Polo, VW Jetta, VW Touareg, and more. Each of the models is available in numerous versions, so consumers should pay attention to the year of manufacture when shopping for VW parts on eBay.
Volkswagen parts on eBay
VW parts are available on eBay both individually and in bundles. Some of the popular parts for which owners search include headlights, taillights, and body kits. Some parts are only functional, whereas others contribute to changing the appearance of the vehicle.
Headlights and taillights
A new set of headlights is a suitable choice for those who want to enhance the look of their Volkswagen or simply replace a broken item. Buyers can choose from multiple types of VW headlights, which include headlights with LED bulbs or aftermarket smoked or clear lamps. Consumers can choose to add a sporty look by installing some fog lights on their vehicle. Taillights are also available in various models, which include smoked and clear options, as well as LED bulbs.
Front and back bumpers
Replacing the front and back bumpers of a Volkswagen can change the appearance of the car significantly. Even though car bumpers are an important safety device on a vehicle, owners can enhance them to increase the appeal factor of their vehicle. Solid black and silver front and back bumpers are popular choices for Volkswagen cars. In most cases, VW bumpers work on all models in a series, which means that a rear bumper for a 2010 VW Tiguan Comfortline Sport Utility four-door would work on a 2014 VW Tiguan Base Sport Utility four-door as well.
VW body kits
Whether Volkswagen owners are looking to transform their cars into sporty-looking vehicles or give them a slightly vintage look, body kits are the perfect choice. Body kits often include a front and rear bumper and spoilers, such as lip spoilers, chin spoilers, and side skirt sets. For example, body kits for 2009 to 2010 VW Golf 6s are available on eBay, and they include lightweight RG style front lips made from high-quality polyurethane material. Other items that consumers can find in the body kits available on eBay include badges, decals, and grilles.
VW door parts
Some of the popular replacements and upgrades for VW door parts include door handles, door locks, door hinges, window regulators, and window cranks. Besides being functional, door parts, such as handles and hinges, are decorative elements as well. Consumers can find VW door parts on eBay, like interior door trim grab handles for a VW Passat Bora and door hinge pillars with rubber seals for a VW Karmann.
Other replacement parts
VW car owners can also use tinted windows to enhance the look of their car. Besides changing the appearance of the car, tinted windows are also a good way to enhance the privacy of the driver and passengers. When buying tinted window kits on eBay, buyers should make sure that the set they purchase is compatible with their car model. Visor vent shades for tinted windows are also available, such as the 3D Wavy Shape Smoke tinted window for a VW MK7 Golf. Engine and mechanical parts for both new and vintage VW cars are also available on eBay, including clamps, belts, hoses, exhausts, ignition switches, headlamps, radiators, and more.
How to buy VW parts on eBay
Whether you are looking for new or used VW parts, sellers on eBay have a good selection available. Depending on the type of parts you want to purchase, you can find them in a wide variety from numerous sellers on the website. To find what you are looking for, simply type the name of the item into the search bar of the website, and then browse through the multiple pages of results you get. Buying from a local seller is a good method for saving money on delivery fees.