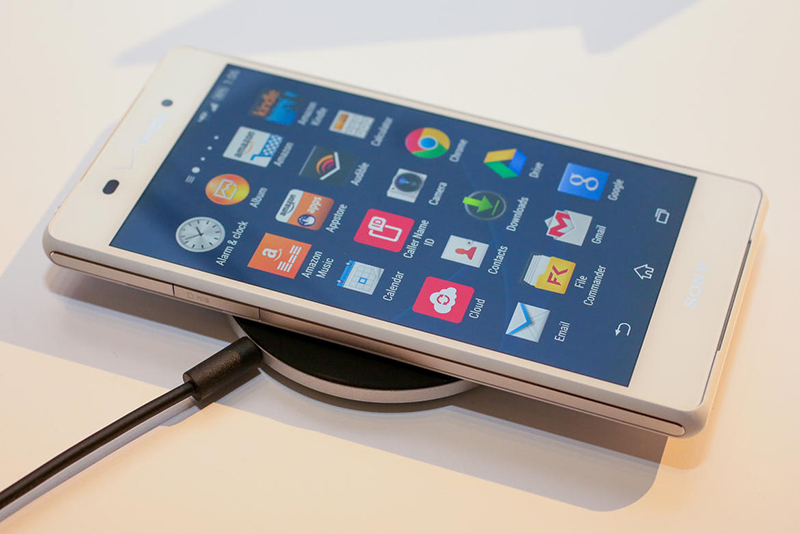 In a culture that is increasingly mobile, it is often inconvenient and even impractical to need to plug in a charger in order to boost the battery on a mobile phone. Using the phone hands-free while driving is accomplished with a car mount, but if the battery runs out, having the phone propped and ready to make calls or to get information is not very useful. Wireless chargers provide a solution, making it fast and easy to charge mobile devices on the run.
Device compatibility
The first consideration when choosing a wireless charger is device compatibility. Just like conventional chargers only work with specified mobile devices, wireless chargers have certain compatibility requirements. While brands, such as Nexus and iPhone, have their own wireless charging pads and docks, the compatibility of these devices is not limited to just mobile devices from those brands. Consumers should check the compatibility details of a specific wireless charger to ensure that they choose the one that is appropriate for their devices.
Technical specifications
Beyond the brand and model of mobile device, consumers must also consider the technical specifications of a wireless charger to ensure it effectively charges the device. There are two wireless charging standards that govern chargers. The Wireless Power Consortium (WPC) formed Qi and the Power Matters Alliance (PMA). The chargers of each standard only work with devices of the respective standard.
User features
As with other mobile accessories, wireless chargers have a variety of features to enhance the user experience. Comparing these features enables consumers to find the charging pad or dock that meets their specific needs so they are not just charging their device but also elevating their use of the device while on the go. Some wireless chargers feature backup batteries that enable it to continue working even after the initial power runs out. Others feature positioning options that enable consumers to select the orientation of their device in the car so they can position the phone vertically and continue to use it while it charges as opposed to having to lie the device flat while charging.
Performance
Having accessories for a mobile device is only useful if they perform properly and are convenient. Consumers should carefully evaluate the performance and capabilities of the charger to ensure that they choose one that they feel comfortable using on a regular basis and that gives them the type of performance that complements their daily routine.
Charging time
The length of time necessary for a charger to power up the battery of a mobile device varies depending on the device. Some fully charge devices within a very short time while others require far more contact with the device in order to fully charge it. Users should be aware that removing the device from the charging port or pad causes it to stop charging. Consumers should note the necessary charging time for each device when selecting their ideal wireless charger.
Durability
A wireless charger in a vehicle sees more use and different conditions than a charger confined inside of a building. Durability is an important factor when considering wireless chargers to ensure the charger stands up to the demands of a specific consumer and vehicle. The Duracell Powermat, for example, offers powerful performance that can still stand up to occasionally slipping off of the dashboard.
Convenience
The entire purpose of mobile devices is convenience. This should translate over to the wireless charger as well. Some chargers, such as the Air Dock charging mount, secure to the air vent of a vehicle or sit on top of the dashboard so consumers can simply set their device in place and let it charge while they drive. Others, such as the Energizer Energi, offer the utmost in convenience by acting as both a mobile case and a charger. This means the charger goes along with the phone wherever it is, eliminating the concern of the device sliding off or pausing its charge if the consumer needs to use it.
How to buy wireless chargers on eBay
Shopping on eBay makes it easy for you to evaluate all of the different options available and choose the wireless charger that is right for you. Get started by typing "wireless chargers" into the search bar on any page so you can see all of the available chargers. For a shorter list, specify the type of device you have so you can view compatible chargers. Be sure to carefully review the seller's reputation that you consider so you can be sure to choose one that you can trust to get your charger to you as quickly as possible.