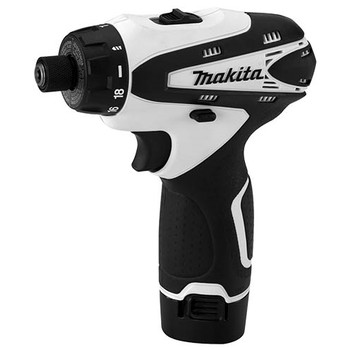 Drills have become one of the most common and versatile tools; they are found not only in factories and on construction sites but also in household repair kits and car emergency kits as well. When choosing the best drill to purchase for a task, the variety of options available can overwhelm the consumer, including whether to purchase a corded drill or a cordless drill.
Researching and gaining an understanding of the different types of drills can help consumers make an educated decision when determining what to buy. Determining where the drill is needed, the intensity of the project or projects, and if access to an adequate power supply is available are the next steps in the purchasing process. Consumers can find a variety of designs, styles, and project-appropriate options for their drill purchase
Types of Drills
Before the first electric drill, invented in Australia in 1889, early variations of the drill pre-date even early-documented appearances, like in 3000 BC in Ancient Egypt, and were used then for various tasks including bead-making. Over time, man has continued to develop different styles and models of the drill to meet new and different needs.
While once available only as bulky, stationary, industrial-sized machinery, drills are now available in several types of hand-held models as one of the most common household tools available. Cordless drills may appear to be at the forefront of technology, but corded drills remain a popular purchase as both options have pros and cons to their ability and design that are important factors for consumers to take into consideration. In addition, drills come in several different types with corded and cordless options to meet the needs of varying tasks.
Pistol Drill
The pistol drill, also known as a standard drill, is the most common type of drill. It is named for its pistol-like appearance in the grip; pressing the trigger turns the drill bit, much like the trigger used to fire a pistol. Consumers can find pistol drills in various sizes, colours, and volts depending on what the task requires. Cordless pistol drills are the type commonly found in household tool kits. If consumers are looking to use screwdriver bits with their drill, choosing a drill with a reversible feature is necessary and saves the consumer time and strain.
Hammer Drill
For heavy-duty jobs, such as in working with masonry, the hammer drill is an ideal purchase. The hammer drill shifts the drill bit forward and backward at a high speed, creating a hammer effect, while rotating like a normal drill bit. This allows the consumer to drill quickly and deeply without causing damage to the drill bit. Because of the high intensity impact, it is best when used only for harder materials; for instance, using a hammer drill on glass or wood could cause the material to shatter or splinter, causing a safety hazard and additional expenses to the consumer.
Rotary Hammer Drill
Similar in function to the standard hammer drill, the rotary hammer drill is perfect for harder surfaces. Instead of the hammering action coming from cam plates inside the drill, as in a standard hammer drill, the hammering action comes from a piston in the rotary hammer drill, which increases the strength behind the hammering action. This drill is best for projects involving concrete, stone, or bricks. Some tasks may require the purchase of specialised drill bits to withstand the high intensity impact without damaging the drill bit or the materials, which can increase the cost to the consumer.
Additional Drill Features
In addition to choosing the right drill bit for the right project, several other drill attributes can be helpful to keep in mind when determining which drill to purchase. Choosing a drill with variable speeds opens up the range of projects and materials the consumer can work with. Smaller drill bits and materials that are softer, such as many types of wood, require use of a higher speed, while larger bits and harder materials, such as masonry or metal, require a slower speed to efficient accomplish the task. Some drills are available with LED lighting, providing light for drilling in dark or hard-to-see spaces.
Comparing Corded and Cordless Drills
Comparing corded and cordless drills can not only give consumers a better understanding of the highlights of each type, but also provide a realistic idea of which type best meets the consumer's needs for the various projects and tasks they wish to complete.
Drill Type

Pros

Cons

Constant connection to a power source allows for higher voltage and higher power, making it ideal for heavy-duty projects

One-time purchase cost with the exception of occasional replacement pieces and desired accessories

No need to wait for a charge

Range of use limited by length of power cord

Typically more heavy and bulky, making it uncomfortable to use during long durations

Takes up outlet space that could be used for other tools

Does not need an outlet to operate

No limit to range of use or angle

No cord to tangle or replace

Often available in tool kits, so multiple tools can be purchased at a lower price

Best for quick tasks and hard-to-reach areas

Power is interrupted when batteries lose their charge

Lower voltage restricts use to quick day-to-day projects

Typically unable in size and voltage to handle a larger drill bit

Additional cost for batteries
In general, for consumers looking to purchase a drill for heavy-duty or high-powered drilling, a corded drill would most likely be the best purchase, while cordless drills are ideal for speed and convenience in tasks around the home or workplace. It is important to note that while some types of drills may appear to be inexpensive in comparison, purchasing additional battery packs, drill bits, or other accessories adds to the total cost to the consumer. However, reasonable prices are often available through using an online marketplace, such as eBay, where the consumer has a wider range of options from which to choose.
How to Buy Corded and Cordless Drills on eBay
To begin purchasing a corded drill or cordless drill on eBay, consumers can start at the search bar located at the top of any page. Consumers can type in "corded drill" or any words and phrases key to the type of drill they seek. They can then filter search results further down to the buyer's preferences, including whether free shipping or a local seller is available, saving the consumer money and shipping time if a seller offers a local purchase or pick-up option.
Checking out the seller's page is an additional asset to the consumer. There, they can see how the seller rates based on the experience they provided to previous customers and the feedback consumers left in return. Purchasing from top-rated sellers is a smart way for consumers to ensure a positive purchasing experience on eBay.
Conclusion
No matter what type of project is at hand, finding the right drill is just a few steps away. Choosing the right drill helps the consumer complete the project with ease while also becoming a worthwhile investment. Available to consumers in different types for different purposes, as well as the corded or cordless options, drills can bring ease and comfort to the most tedious household projects.
With adequate knowledge and research, consumers can determine quickly and easily which of these drill options can best meet their needs, whether looking to purchase one or multiple. Customers looking for drill accessories, such as additional drill bits, battery packs, and replacement pieces can find many options available to them through eBay while matching their preferred budget range and preferences.
cordless drills|corded drills|power drill|hammer drill|drill