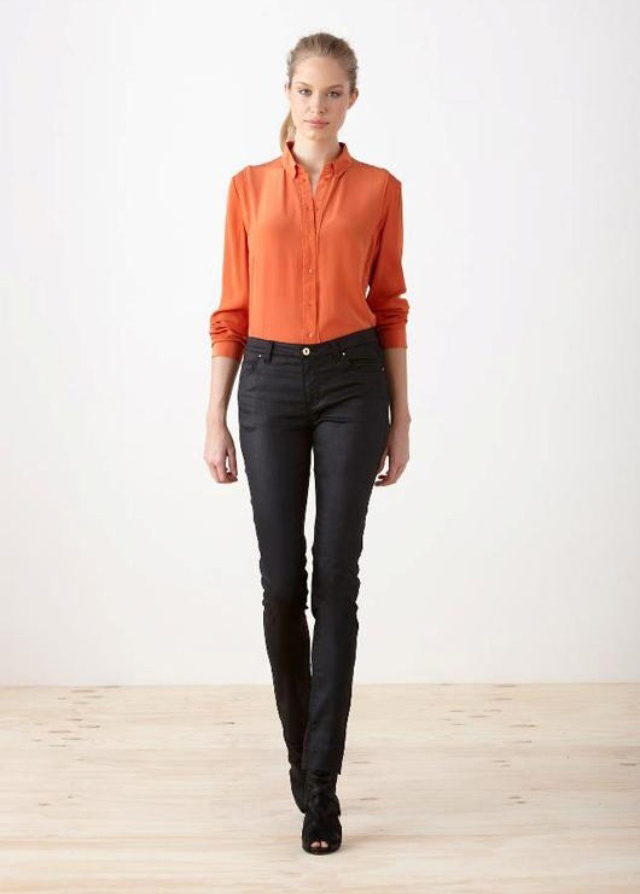 Country Road clothing combines the finest materials with top designs. The brand provides everything from everyday essentials for work and home that reflect a simple, relaxed Australian way of life. Country Road offers a wide variety of tops and blouses, ranging from lightweight, see-through tops to intricately designed blouses. When comparing tops and blouses, shoppers need to keep in mind any specific styles, materials, or colours that they want, as well as the size they need. Other considerations include item condition and cost, an especially important factor for those on a budget. Shoppers can find Country Road tops and blouses for sale at department stores and online at eBay.
What to Look for When Shopping for Country Road Tops and Blouses
Clothing shoppers looking for tops and blouses from Country Road need to keep a few considerations in mind while comparing items. These include item material, colour, size, condition, and cost.
Country Road Top and Blouse Materials
Choosing tops and blouses based on various materials often depends on the season of the year and sometimes current weather conditions. While colder weather calls for shoppers to look for warmer materials, such as wool , during the hotter parts of the year, women tend to favour materials such as cotton or linen . Some other material choices include denim , lace, polyester, and silk, among a wide selection of other materials.
Country Road Top and Blouse Colours
Shoppers need to keep in mind the colour that they want, especially when attempting to match the colours of various outfits. Women can choose more neutral colours, such as black , beige, white, and grey , to mix and match many different outfits. More colourful choices, on the other hand, including red , blue, green, purple , pink, and other colours, find themselves suited to specific outfits with similar colours and motifs.
Country Road Top and Blouse Size
Country Road top and blouse size represents an important consideration when shopping, as clothing must fit correctly or it runs the risk of binding or fitting too tightly, or even too loosely. The information below describes how to properly measure for top and blouse size, as well as provides the different sizes available.
How to Measure for Size
To properly measure for size, shoppers need a flexible tape measure. They also need a pen and paper to note the measurements. Additionally, a helper comes in handy while taking measurements.
Top and Blouse Bust Size
With arms down at the side, shoppers can measure the bust size by placing the tape measure around the body at the fullest point, going underneath the arms at the armpits. Make sure to give the wearer some room to breathe by placing two fingers between the tape measure and the body. Where the tape meets provides the correct bust measurement.
Top and Blouse Waist Size
First, determine the natural waist by bending to the side. Next, encircle the body at the natural waist, place two fingers between the tape and body to give some breathing room. Where the tape measure meets represents the waist measurement.
Size Chart
After obtaining the proper measurements, shoppers should compare what they wrote down to the table below. The following table contains both Australian and U.S. sizes for the bust and the waist.
| | | | |
| --- | --- | --- | --- |
| AU Size | U.S. Size | Bust Measurement (cm) | Waist Measurement (cm) |
| | 2 | 87 | 66 |
| 8 | 4 | 90 | 68 |
| 10 | 6 | 92 | 71 |
| 12 | 8 | 96 | 75 |
| 14 | 10 | 100 | 78 |
| 16 | 12 | 104 | 82 |
| 18 | 14 | 108 | 85 |
When measuring for size, shoppers should wear the same undergarments they plan on wearing with the top or blouse. This allows those measuring to take into account any added padding.
Country Road Top and Blouse Condition
Shoppers need to pay special attention to top and blouse condition. They should look for any damage or worn areas on the material, as well as check the stitching to make sure it remains in good condition. If they notice any defects or damage not described by the seller, shoppers should ask questions, and then only buy items after the seller has answered them.
eBay Deals on Country Road Tops and Blouses
Another way shoppers can save money is shopping on eBay Deals. They can find a wide selection of deals on women's clothing, and should check back daily for new deals.
Buying Country Road Tops and Blouses on eBay
A new top or blouse can help to spice up an outfit or give you just the item needed to complete an ensemble. eBay has a wide selection of tops and blouses by Country Road, a popular seller of Australian-themed clothing. When searching for Country Road tops and blouses online, shoppers can use keywords to find the items they want. Entering the keywords into the search bar pulls up a list of refinements, allowing shoppers to narrow down the items they seek. These include by colour, size, condition, and cost. Clothing wearers can find a wide range of new and used tops and blouses from Country Road while shopping on eBay.