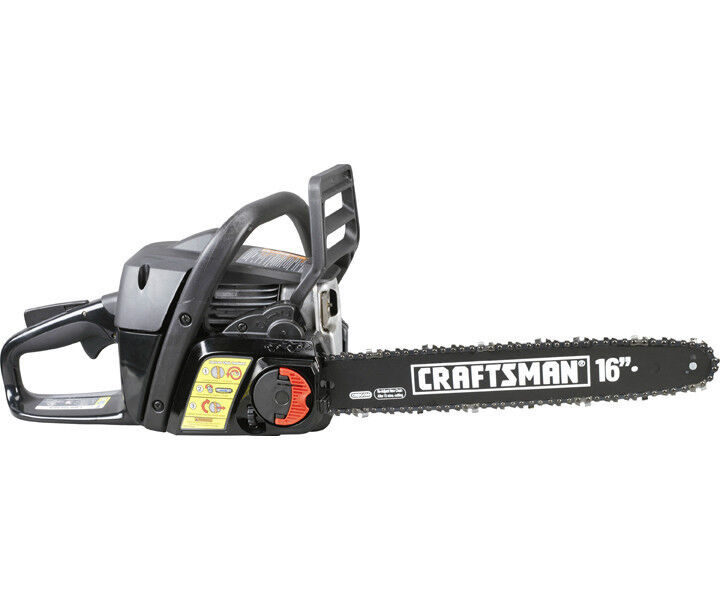 When shopping for power tools such as chainsaws, it is important to buy those of good quality. This is because low-quality chainsaws are more likely to malfunction and even possibly cause harm to their users. One line of good quality chainsaws is Craftsman. Having been in the market since 1927, the Craftsman power tools have always quite popular with buyers. There are many different models for consumers to choose from when buying a Craftsman chainsaw. Before purchasing a chainsaw, Craftsman or not, it is important to know what makes a good chainsaw. The buyer should also learn about some of Craftsman's most popular chainsaws.
Choosing a Chainsaw
Because people who do hard labour, like farmers and tree surgeons, as well as homeowners, use chainsaws, there is a wide variety of these power tools available on the market. However, buyers should know that chainsaws suitable for large-scale purposes might not be suitable for home gardening purposes. This is why it is important to know how to choose a suitable chainsaw for one's needs.
Chainsaw Size
While it may be natural to want to purchase a big saw that performs better, it is important to realise that bigger saws can be expensive and tougher to control. Also, big chainsaws are more susceptible to kickback than smaller saws, especially if the handler is a novice. For regular home use, a small chainsaw should be enough to get things done.
Chainsaw Type
Generally, there are types of chainsaws, namely pole saws,electric chainsaws, and gas-powered chainsaws. For cutting saplings and tree limbs, pole saws are adequate. For small trees, electric chainsaws pack enough punch, while for regular cutting of big trees, it may be wise to choose a gas-powered chainsaw, which is more powerful than an electric chainsaw.
Safety Features
Especially when handling power tools, safety is essential, so consumers should check whether the chainsaw they want to buy has safety features. Common safety features of chainsaws are front and rear hand guards, stop switches, chain breaks, throttle safety latches, and so on.
Chainsaw type, size, and safety features are the main things to consider when choosing a chainsaw, whether from the Craftsman line or not. Now that the buyers know about these, they should decide on the right Craftsman chainsaw from the various models available.
Popular Craftsman Chainsaws
Some of the more popular Craftsman chainsaws on the market are the gas chainsaw with a 42cc engine, the one with 50cc engine, and the electric chainsaw with a 3.5 horsepower engine. Opting for one of these is likely to be a good decision for many buyers. However, there might be other Craftsman chainsaw models, less popular, that might suit buyers' needs better.
Craftsman 42CC Gas Chainsaw
This chainsaw is one of the best in the Craftsman line. It cuts easily through medium-sized trees with its 42cc gas engine. Some of the safety features of this model are inertia-activated chain brake for easily starting and stopping the chainsaw, and a comfortable but sturdy plastic anti-vibration handle for good grip. The chainsaw also has an automatic oiling system for good lubrication of the chain, which results in a smooth performance. This power tool also has significantly more cutting teeth than most chainsaws commercially available, making it one of the fastest chainsaws a buyer can purchase.
Craftsman 3.5 HP Electric Chainsaw
The 3.5 HP 16-inch electric chainsaw is lightweight and perfect for most residential uses. It has a powerful 3.5 HP 110V electric motor that can help the buyer breeze through small tasks. The chain on this power tool is a tool-less chain that supports tension well. Like the previously mentioned gas chainsaw, this electric chainsaw also has an automatic oiling system.
Craftsman 50CC Gas Chainsaw
More powerful than the 18-inch gas chainsaw above, this chainsaw can handle even heavier sawing jobs. Because the chainsaw has a blade made of durable steel and bucking spikes for better precision, consumers can be comfortable using this chainsaw for tough sawing tasks. For safety, this chainsaw has a safety kill switch with a safety lock, and a reduced kickback bar and chain. This power tool also has an automatic oiling system that enhances performance and ensures that the chainsaw remains well maintained.
Choosing a Chainsaw According to Purpose
Buyers should always consider what kind of sawing tasks they plan on doing before purchasing any Craftsman chainsaw. Buying a chainsaw that is too small or not powerful enough can result in a tougher time getting the task done as well as a higher chance of the tool malfunctioning. A chainsaw that is too big can be difficult to handle and may increase the possibility of injury. Buyers should also take their time to read reviews on the particular model of chainsaw they are considering before making a purchase so that they are aware of how other users rate the performance and durability of that chainsaw model.
How to Buy a Craftsman Chainsaw on eBay
For a smooth shopping experience, from the comfort of your home, you can opt to purchase yourCraftsman chainsaw on eBay. You can do so by carrying out a search using the search bar found on any eBay page. After searching, choose from the various chainsaws listed that match your needs. You might also want to check the offers on eBay Deals, where you can occasionally get excellent deals on chainsaws and other power tools. Remember that purchasing a chainsaw means considering the type, size, and safety features of the chainsaw that you need to perform a task.