Docomo iNEX HyperSIM User Manual
YOUTUBE LINK: https://www.youtube.com/watch?v=1EgRVq0lP7s
This manual is dedicated for users that are not sure how to use the INEX SIM to activate your DOCOMO mobile phones. ALL SIM cards with GSM compatibility will work for the recent DOCOMO phones.
Please install as below for the first time
1. Follow the instruction on Packing. Combine your SIM card and HyperSIM as the picture.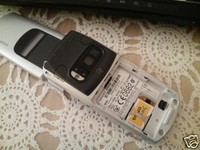 2. Insert SIM card to a regular 2G phone (Nokia Motorola etc), wait for a little while, You will see that the phone shows "HyperSIM-P905i Manual Network ?" Please check the Model name is the same as your phone model. (ex. P905i or SH905i) as shown in the picture.
* If you use a 3G regular phone to activate, please set the phone to GSM mode before trying to activate your INEX SIM else it won't work.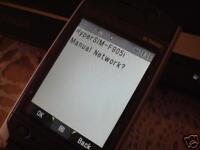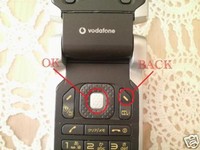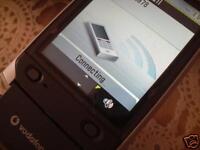 The above selection is for manual searching for the network when Signal out. Please select "OK"(manual mode) for the first time and then make a call for testing....
3. Move the SIM card from the regular phone to a Docomo phone. Turn on your Docomo phone and set it to GSM/GPRS Mode。Select Menu -> Setting-> Int'l roaming set -> -> 3G/GSM setting-> GSM/GPRS (This sequence might differ depending on which DOCOMO handset you're using)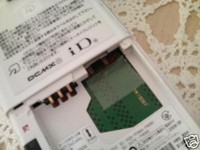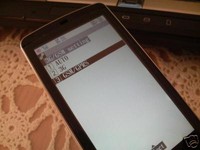 4. Your Docomo phone may show "OUT" after switching 3G to GSM. (Default seting is AUTO on Docomo phone ). Please repeat Step 2 to gain GSM signal again.
NOTE: WE'VE NORMALLY DONE THE STEPS FOR CHANGING THE DOCOMO PHONES TO GSM MODE FOR BUYERS BEFORE SHIPPING OUT TO SAVE TROUBLE, SO IF YOU FIND OUT THAT YOUR DOCOMO PHONE NETWORK MODE WAS ON GSM/GPRS BY DEFAULT, THEN YOU CAN SKIP STEP 3 AND 4.
***What is " Manual Network ? "
If you want docomo to auto search the network when Signal out, please select " No ".
If not, please select " Yes " (You need to re-power on you phone when Signal out.)***
5. Move the SIM card from the regular phone to your Docomo phone again, then power on.
6. The phone should connect to the network.
* Docomo phones can just make voice/video calls, it cannot receive any call in 3G mode at this stage.
* When your Docomo phone cannot reach the network automatically anymore for some reason, Please setup up Step 2 again.
WE ALSO HAVE A SHORT VIDEO SHOWING STEPS 2, 3, 4, 5, 7 : https://www.youtube.com/watch?v=1EgRVq0lP7s or http://au.youtube.com/watch?v=KBHehbg-lj0
==================================================================
THERE'S SOMETHING THAT WE NEED TO CLARIFY HERE REGARDING TO NON-GENUINE AND GENUINE ITEMS:
We sell the genuine INEX SIM at
no profit
to buyers who purchased mobiles from us (originally sold at 100USD including shipping). We only deal with genuine items (genuine stereo headset, genuine chargers, genuine INEX SIM), so if you can't see the value in genuine items and cannot stop comparing the pricing of genuine items and those garbage items other sellers provide for free, PLEASE PLEASE PLEASE DO NOT PURCHASE FROM US. Our pricing is the
cheapest on eBay
, if we provide those garbage items too (a cheap 13 dollars unlocking SIM, aftermarket 8AUD charger etc), we can do the price
less than 700AUD excluding postage
anytime. However as mentioned before we do not deal with non-genuine and cheap aftermarket items. Most items on eBay that included these non-genuine garbage are sold at around 7~800AUD in total, and
BEWARE
, some sellers avoid taking photo of the mobile phone box because they
TOOK OUT THE ORIGINAL EARPHONE ADAPTER FROM THE STANDARD PACKAGE
and put in other cheap garbage and selling it at high price.
You can purchase the phone cheaply from us via
private auction
, but if you want counterfeit items it's up to you, you may choose to buy it elsewhere. Since we're selling genuine items either at non-profit or extremely low profit, so we absolutely don't care whether buyers wants to purchase it off us or not. Most eBay sellers provide a free counterfeit SIM, and you will always see them saying that they
don't guarantee it works
, if it doesn't work, they will send another one to you, and if it still doesn't work, TOO BAD, go get it off other seller (yes, they mean us or INEX) because they knew it clearly themselves that it most likely won't function properly, these non-genuine unlocking SIM will require you to manually reactivate them using another mobile phone when losing signal, so if you lost mobile signal, you will need another phone to be present to reactivate the unlocking SIM, that means you will ALWAYS have to bring out 2 mobiles, genuine INEX SIM doesn't have this issue and also comes with future warranty. Use counterfeit SIM at your own risk.