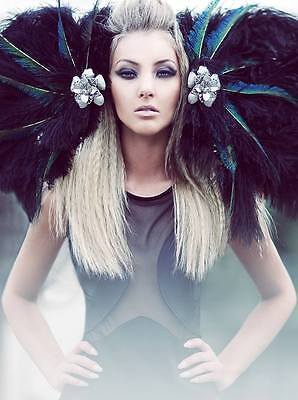 What you need
- Oversized or loose fit jumper
Try to choose one with a relatively close weave, you don't want a holey jumper or your gems will just not stick.
- Fabric Glue E6000
Trial & error a few fabric glues, this one seems to be the best. I bought a tiny tube from amazon.

- Large Flatback Gems or Rhinestones
I got all of mine from on ebay. There are so many shapes and sizes to choose from.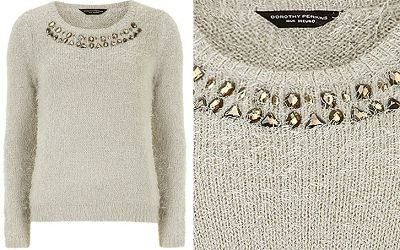 What to do
Lay out your jumper...
Pop an old magazine or newspaper inside to stop glue from seeping through to the other side
Arrange your gems in pattern, symmetrically, randomly or in a shape. I started at the top and worked my way down and out following the natural shape of the neckline.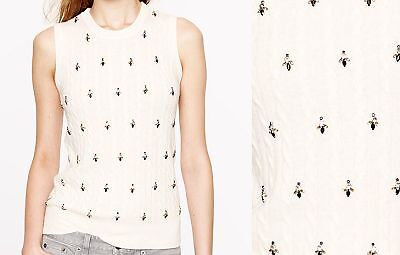 Once you have your desired layout, start to glue down the gems! I ended up squeezing glue straight from the tube on to the flat back of each gem as I found this worked best. The glue will dry clear but be careful not to get too much around the edges of your gem. This being said you still need a decent sized blob of glue.
Hold the gem in place for 10 seconds and carefully pull your finger away.
The glue will take a few hours to be completely set and a full 24hrs before you can wash your jumper.
E6000 is super smelly. Please make sure you work in a well ventilated area. The glue may still be giving off fumes until it is completely 'cured' which can be 72 hours.
The glue is super strong and can be washed but I still wouldn't recommend machine washing your jumper just in case a gem decides to make a swim for it and buggers up your machine. Just hand wash and hang out to dry.