Kitchen renovations can be quite costly, so many homeowners opt to finish part of the work themselves. One of the easiest ways to save money on your new kitchen is by designing and building the cabinets yourself. Because cabinets are so expensive, making their installation a DIY project can save you plenty on your home improvement project. Before you get started, though, there are a few things you should know about the different types of cabinets you can build for your kitchen. The following guide offers a breakdown of all the possibilities.
Upper vs. Lower Cabinets
Upper cabinets are the kind which hang on the wall, while lower cabinets are commonly referred to as "base" cabinets. The standard height for a lower cabinet is approximately 80 cm, while upper cabinets are about 76 cm tall. Most kitchens have upper cabinets installed around 137 cm from the floor, but this number may vary slightly, depending on the height of your ceilings, among other things.
Cabinet Styles
There are many different styles of cabinets available, and most of them can be made as a DIY project. If you're new to building cabinets, you may want to purchase the doors separately, rather than building them yourself. Building the doors is significantly more difficult than the rest of the cabinet process, but you'll still save money by building the cabinet boxes yourself.

Traditional

If your home is a traditional style, you may want to consider a traditional style cabinet to match. These cabinets are the most common choice for homeowners. They usually feature routed edges with a flat panel. All stains and paint colours are popular for the traditional style, though cherry or walnut stain colours are possibly the most popular.
---
Shaker

Another common cabinet style is the Shaker style. These cabinets have a flat panel with a flat frame surrounding it. They generally do not have any routed or decorative edges. They are used in both traditional and modern homes, and hardware can be changed out so the style is suitable with either look. These cabinets may also be stained or painted any number of colours, though white or honey-coloured woods are some of the most popular options.
---
Modern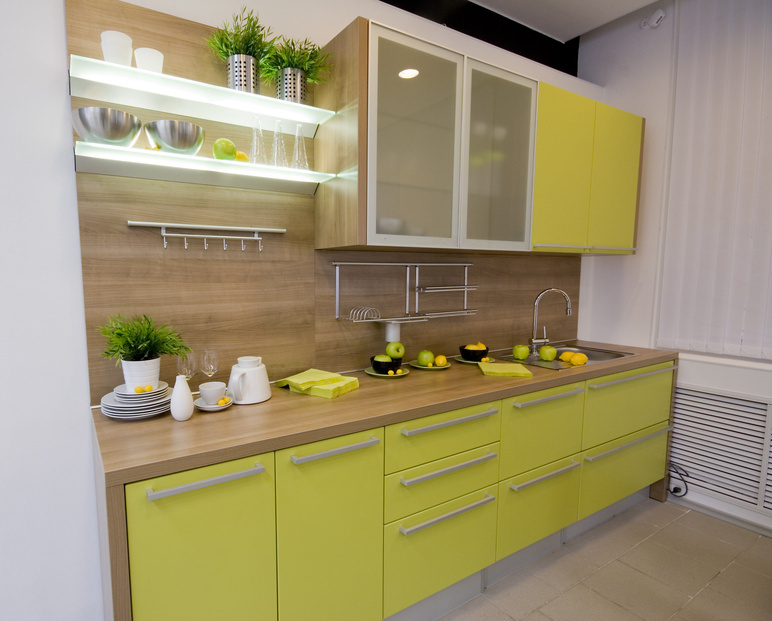 In addition to the Shaker style, a modern home also has the option of having strictly modern cabinets. These may include sleek designs with no decorative elements, doors with frosted or clear glass insets, or flat-panel styles. Modern cabinets may be painted or stained any colour you choose, but they are often lacquered to a shiny finish.
Cabinet Options
One of the most appealing aspects of designing and building your own cabinets is the ability to customise the cabinets for your specific needs. There are many features you can add to the cabinets which will give you ample storage space and functionality.
---
4
Spice Rack

If someone in your home cooks regularly, it may be worth considering adding a spice rack or drawer into your cabinets. These are often added in a shallow drawer, where the spices lay flat for easy access. You can also install a rack on the back of a door so the spices can stand upright.
---
5
Lazy Susan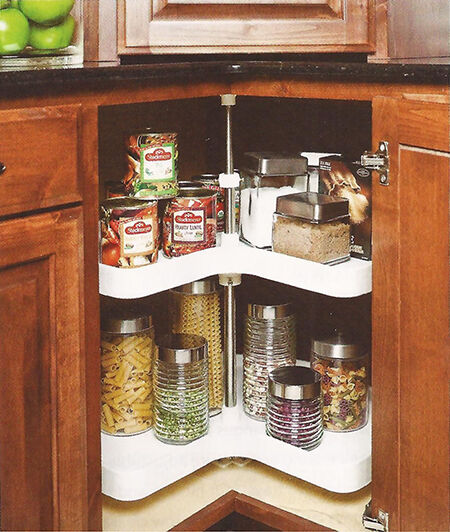 If your kitchen design has a space for a corner cabinet, consider adding a lazy Susan to maximize storage space. These shelves rotate within the corner, allowing you to easily see and grab items which might otherwise be inaccessible. Many corner cabinets are awkward storage solutions, because they have hidden "blind spots" where stored items can't be reached or even seen. A spinning shelf eliminates this problem and provides additional storage, too.
---
6
Wine Rack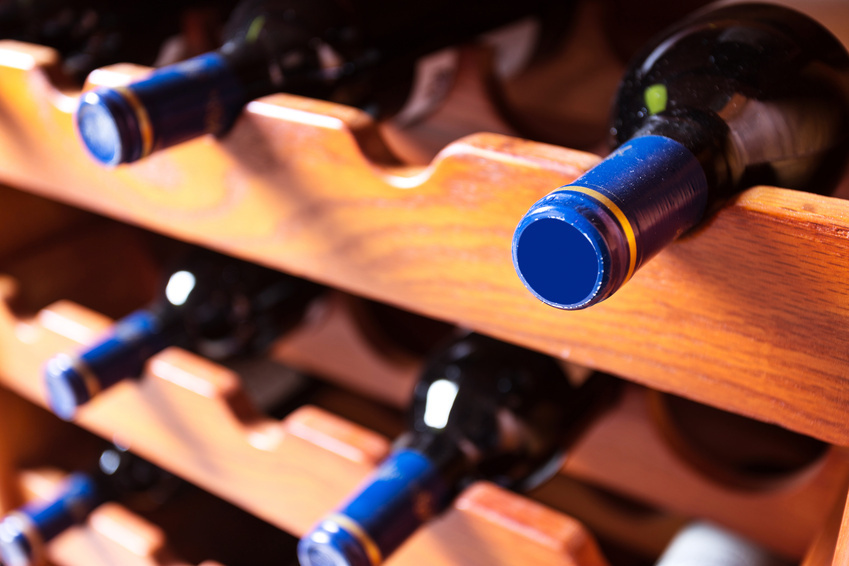 Whether you're a connoisseur or just enjoy the occasional glass of wine with dinner, a wine rack may be the perfect addition to your newly installed cabinets. A wine rack can be installed within a cabinet or in a more visible place as additional storage space. Many homeowners opt to install a rack on the underbelly of an upper cabinet or tacked onto the side of a lower one.
---
Conclusion
Whichever option you choose, your new kitchen cabinets are sure to impress. Custom DIY cabinets offer homeowners the opportunity to design the unique kitchen of their dreams without the added expense of custom carpentry.