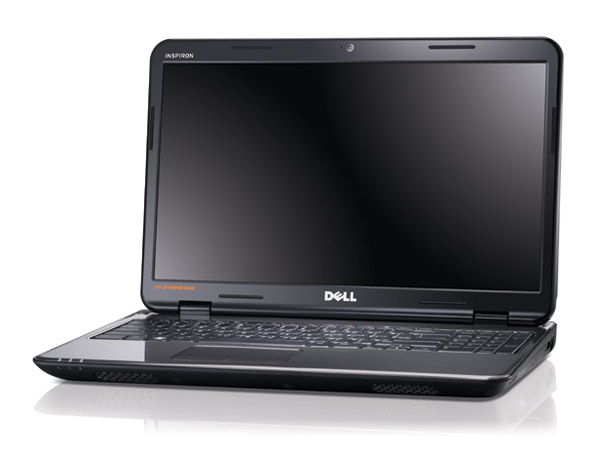 Whilst top-of-the-range laptops can be appealing, it is sometimes necessary to buy a budget laptop instead. However, when a budget laptop is promised to perform, look and feel like a top-price laptop, it makes the entire experience – from browsing, selecting, buying and using – ultimately more enjoyable. This guide looks at the specifications, appearance and special features of the modestly priced but well-performing Dell Inspiron 15R.
Specifications
The table below lists the general specifications of the Dell Inspiron 15R. The table also lists the configuration and customisation options available. These options may increase the final purchase price of the laptop:
Feature

Available Configurations

Processor

3rd Gen Intel Core i3-3227U (3M cache, 1.9GHz)

3rd Gen Intel Core i5-3337U (3M cache, up to 2.7GHz)

4th Gen Intel Core i5-4200U (3M cache, up to 2.6GHz with UMA)

Operating system

Windows 8, 64bit

Chipset

Mobile Intel HM76 Express Chipset

Graphics

Intel HD Graphics 4000

Intel HD Graphics 4400

Display/Screen

15.6" LED Backlit display with True Life and HD resolution (1366 x 768)

15.6" High Definition WLED Touch Display (1366 x 768)

Memory

8GB DDR3L at 1600MHz

6GB DDR3L at 1600MHz

6GB DDR3 SDRAM at 1600MHz

Hard Drive

1TB at 5400RPM SATA

500GB at 5400RPM SATA

Optical Drive

8x DVD+/-RW

8x DVD+/-RW Drive Tray Load

Battery and Power

4-cell 40WHr (2.8Ah) Lithium Ion

6-cell 65WHr (3.0Ah) Lithium Ion (last up to 6 hours unplugged)

Also compatible with 6-cell 48WHr and 9-cell 90WHr

Connectivity

Ports: HDMI 1.4; VGA; two USB 3.0, one USB 2.0; eSATA/USB; RJ45 Gigabit Ethernet; built-in 802.11n Wi-Fi adaptor; 8-in-1 media card reader (SD, SDHC, SDXC, MS, MS Pro, MSXC, MMC, MMC+). Two 3.5mm sockets (headphone, microphone); Kensington Security Lock; AC Power-In.
Appearance
Feature

Configuration

Size

Width: 14.8"

Height: 0.98" front/ 1.23" back with 6-cell 65WHr battery

Depth: 10.2"

Weight

2.32kg (5.12lbs) with 6-cell 65WHr battery

Construction and Design

Small lip at back of laptop, jutting out beyond the screen hinge. Almost every edge is curved or rounded.

Glossy black interior with chrome trim around keyboard. Brushed metallic black or brushed demure grey and silver on lid and wrist rest.

White LED beneath power switch.

Keyboard

Spill-resistant keyboard.

Flat, Scrabble-tile style keys with wide channels between each key (reduces chance of wrong key presses).

No numeric keypad alongside the keyboard. Shortened space bar.

Keyboard is set lower than the wrist rest which can mean having to stretch further than usual when typing.

Touchpad

Touchpad (or trackpad) is situated in the centre of the wrist rest, directly beneath space bar. Lies almost flush with the wrist rest. Large and with dedicated buttons.

If laptop is configured to accept Windows 8 touchpad drivers, the touchpad can implement the use of natural gestures on the touchpad for actions such as swiping, tapping, dragging and zooming.

Webcam

Native HD 1 megapixel webcam above the screen.

Microphone

Built-in digital microphone next to webcam.

Speakers

Built-in stereo speakers with Waves MaxxAudio® 4 processing. Located beneath lower lip of laptop.

Screen/Display

Glossy, slightly reflective screen, particularly in bright light. Slightly poor viewing angles requiring precise tilting for best viewing. Bright display with intense colour.
Special Features
The following is a list of special and unique features offered by the Dell Inspiron 15R (whilst all these features are unique to the Dell brand of laptop, some of these features may not be unique to the Inspiron 15R in particular):
· Dell offers a wide range of unique and colourful lid designs that buyers can choose from their back catalogue. The lids can be chosen during purchase of the laptop or separately at any time. The lids use a simple button-press mechanism to snap off and snap on, making personalising the laptop a simple case of changing the lid.
· The new Inspiron 15R has touch screen functionality, giving the laptop the look and feel of a tablet and increased interactivity.
· The Inspiron 15R comes with pre-installed Stage software which hosts shortcuts for music, photos, documents and browser bookmarks.
· The laptop also comes pre-installed with anti-virus and videoconference software for security and social connectivity.
How to Buy the Dell Inspiron 15R on eBay
Whilst the browsing experience for the Dell Inspiron 15R might be enjoyable, buying the laptop on eBay is simple and easy:
· Simply type in "Dell Inspiron 15R" in the search bar at the top of the screen for a whole host of listings without categorisation.
· Alternatively, go to the categories section on the left hand side of the screen and pick Electronics , then Computers & Tablets and then Laptops & Notebooks category, all from the left hand side.
· From there, type in 'Dell Inspiron 15R' in the search bar for specific results.
· It is also possible to narrow down results further by choosing from the subcategories on the left hand side. Subcategories may include: 'Format', 'Screen Size', 'Processor Brand', 'Memory (RAM)', 'Hard Drive Capacity', 'Processor Type', 'Processor Speed', 'Dell Series', 'Condition' and 'Price'.
· There may possibly be Dell Inspiron 15R laptops available in eBay's recommended deals section. Go to the top of the page next to the eBay logo to find the relevant link. From there, go to Electronics, thenComputers and finally to Laptops to browse the deals.
· When buying from eBay, it is recommended to research the seller before purchase to ensure a safe and satisfactory sale. Sellers with a badge signifying they are one of eBay's top-rated sellers have generally been proved to be more reliable.
Conclusion
Understanding the specifications, configuration options and special features available when shopping for a laptop can make it easier to make an informed decision. Whether opting for the minimal-customisation, lower-price variant of the Dell Inspiron 15R or going for the fully customised and thus fully optimised Dell Inspiron touch-screen laptop, buying on eBay can make the process quick, simple and more enjoyable.