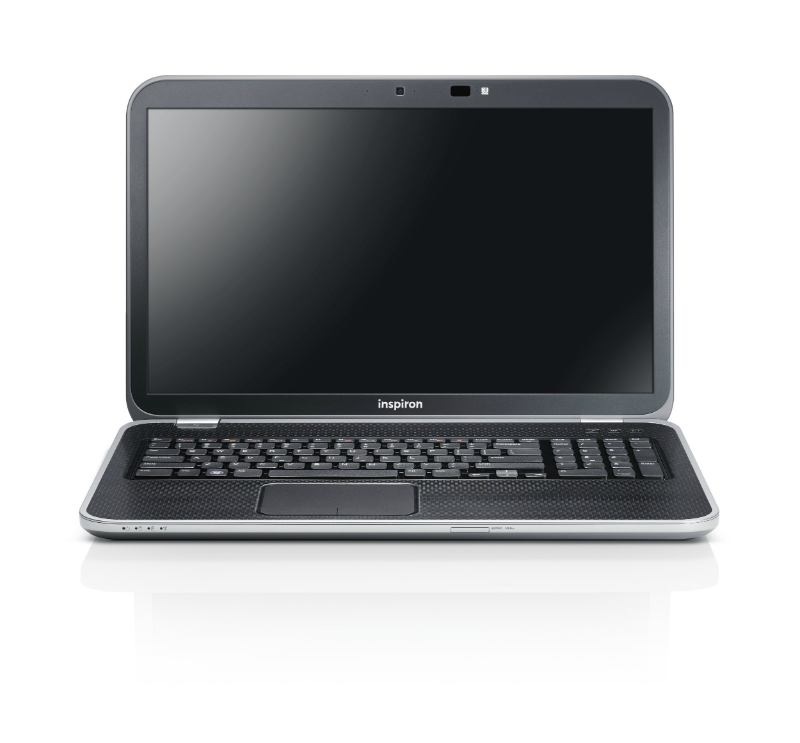 align="center"> Dell Inspiron 17R SE Buying Guide
The Dell Inspiron 17R SE is a powerful laptop, capable of running a range of applications and games at high settings thanks to the powerful hardware featured in the computer. It is also affordable compared to other laptops offering a similar specification. Some variations are also available, offering choice in some components to the user. A wide variety of Dell laptops, desktops and accessories can all be found on eBay.
Key Specifications of the Dell Inspiron 17R SE
There are a number of key specifications which can be used to determine the capabilities of a laptop, such as the amount of RAM and the type of graphics processor. The Inspiron 17R SE offers a powerful configuration of hardware.
| | |
| --- | --- |
| Screen | The screen is 17.3" in size, offering a good size for playing games and watching video, though making the laptop less suited to portability. The 17R SE screen features a resolution of 1920 x 1080, providing a clear full 1080p HD image. |
| Processor | The Inspiron 17R SE features a powerful Intel Core i7-3610QM quad core processor, meaning that the laptop is capable of running a range of processor intensive applications and games, as well as multitasking. |
| Graphics Processor | Featuring an Nvidia GeForce GT 650M, the 17R SE is capable of playing a range of games at medium to high detail settings, though is not suited to portable use, as the power demands of the system will rapidly drain the battery. |
| RAM | Models of the 17R SE are available featuring 4GB, 6GB or 8GB or RAM. More RAM ensure a smoother user experience, and can help apps to open faster and games to run smoothly. |
| Hard Drive | There are also different hard drive capacities available with different versions of the 17R SE. Hard drive capacities can range from 750GB to 1TB, leaving a great deal of space for game installations as well as music files and videos. |
| Optical Drive | Many models of the Dell Inspiron 17R SE feature a DVD, rewrite capable drive, though some versions include a Blu Ray drive instead, enabling HD Blu Ray playback. |
| Operating System | Depending on when the laptop was made, a 17R SE laptop can feature either Windows 7 or Windows 8 operating systems. Both enable the user to enjoy a wide variety of compatible applications and games, and different users may prefer the interface of either Windows 7 or 8. |
Dell Inspiron 17R SE Connectivity
Laptops can feature a wide range of different connectivity options, enabling them to connect to networks, other devices and the internet. The 17R SE Dell model offers a number of different options, which are outlined below.
| | |
| --- | --- |
| USB | The laptop features 4 USB 3.0 ports which can be used to connect devices such as mice, as well as transfer data onto external storage drives such as USB drives. |
| Bluetooth | Bluetooth enables the laptop to connect wirelessly to other Bluetooth devices, which can include headsets, mobile phones and other computers. |
| Wireless Network | Wireless network capabilities are also included, enabling users to connect the laptop to both home Wi-Fi networks, and any public hotspots. |
| Wired Network | An Ethernet port enables the laptop to be connected to a wired Local Area Network. This can provide a faster and more secure way to connect to other computers and transfer data. |
| Video | Both HDMI and VGA ports are featured on the 17R SE. This means that the laptop can use monitors or television screens with these ports as an external display. |
| Audio | Standard audio jacks are also included, enabling the user to plug in headphones, a microphone or external speakers which connect through this jack. |
Inspiron 17R SE Accessories
A variety of accessories are available which can be used with the Dell Inspiron 17R SE, as well as other laptops, which can help the user to get the most of their experience.
· As the 17R SE is intended as a desktop replacement, it is likely to be moved less than smaller and more portable devices. This may make a docking station a useful choice, as it makes it easy to connect multiple devices to the laptop while it is on a desk.
· More powerful laptops can generate heat when in intensive use, and a cooling pad can help to keep the laptop from getting too hot while being used.
How to Buy a Dell Inspiron 17R SE on eBay
A wide range of Dell laptops, including the Inspiron 17R SE, can be found on eBay.
· The full listing of Dell laptops can be found in theDell section of theLaptops, Notebooks category, under Computers.
· Laptops can be arranged by categories such as hard drive capacity, processor type and RAM.
· Key information about a laptop, such as any included accessories and key specifications, is often prominently displayed in the item listing, making it easy to see if an item meets any specific requirements.
· More detailed information about an item, including information about the seller such as item reviews, can be found on the item page. This helps to ensure that a purchase can be made with confidence.
· If a specific laptop is required, using the eBay search function available at the top of every page may be easier. Entering a key word will return results from across the site, or from within a specified category.
· Look out for any deals which may be available on the Inspiron 17R SE, or other Dell laptops, under Computers.
Conclusion
The Dell Inspiron 17R SE is a powerful laptop capable of running a wide range of applications and games, and features a large, high resolution screen which helps the user get the most out of their media. The large laptop is designed to be a desktop replacement, meaning it is not intended to be regularly transported, due to its large size, heavy weight and short battery life. A range of laptops and accessories can be found on eBay.